With the holidays on my mind, I wanted to create something decorative but also functional for entertaining guests. But I'm not too keen on spending a lot of money right before Christmas. I spied this over-the-sink cutting board on the shelf during a recent thrifting adventure. And I knew it had a LOT of potential to become a farmhouse tray.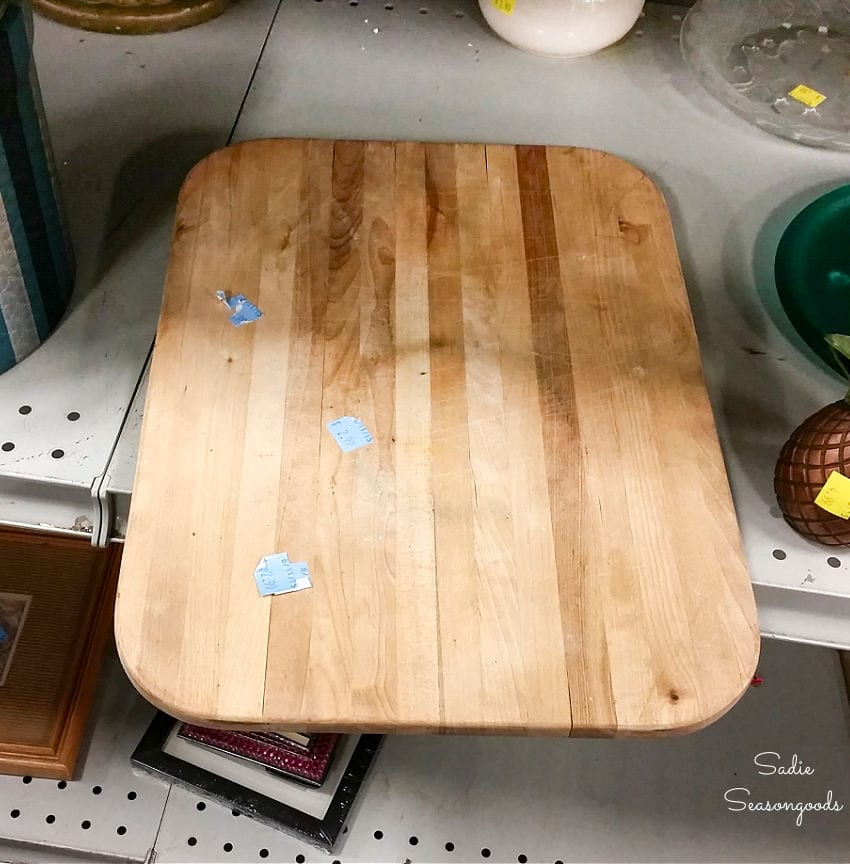 And, yes- you're right. I have a penchant for wooden tray projects. Remember this one that appeared in my book, "Crafting with Flannel"?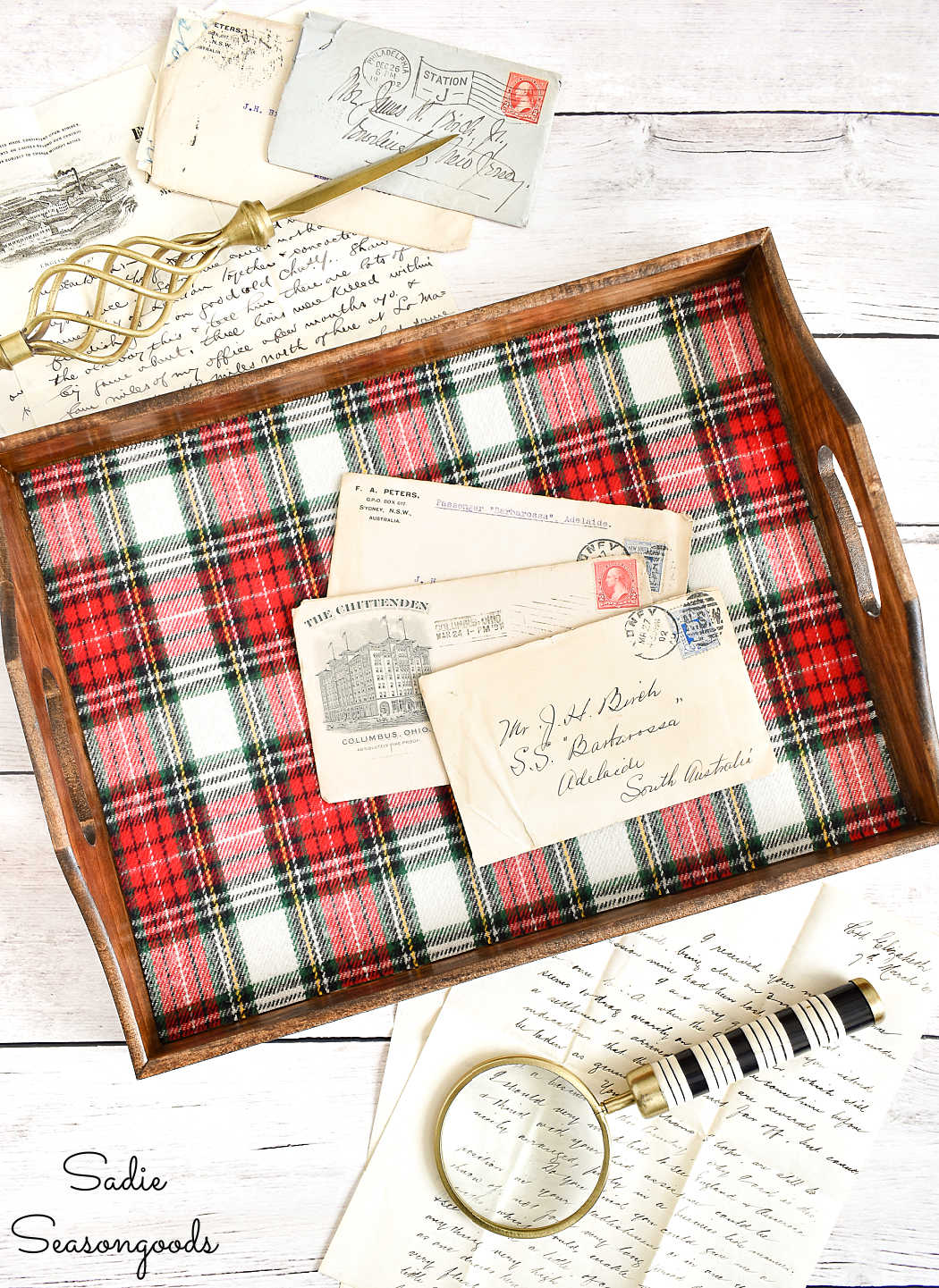 Anyway, back to the cutting board. Was it in rough shape? Yes. But that made it even more attractive to me! And because it was an over-the-sink cutting board, it was extra thick and heavy, which made it unique.
So, into the cart it went!
This post contains affiliate links for your crafting convenience. As an Amazon Associate, I earn from qualifying purchases. All blue, bold, and underlined text is a clickable link, either to a product or to a related post.
Resurfacing a Cutting Board for a Farmhouse Serving Tray
I won't lie to you- it didn't look all that great in person. But, a little TLC could transform it into something to show off; I could just feel it in my DIY-loving heart.
Besides, it wasn't a huge investment to at least try…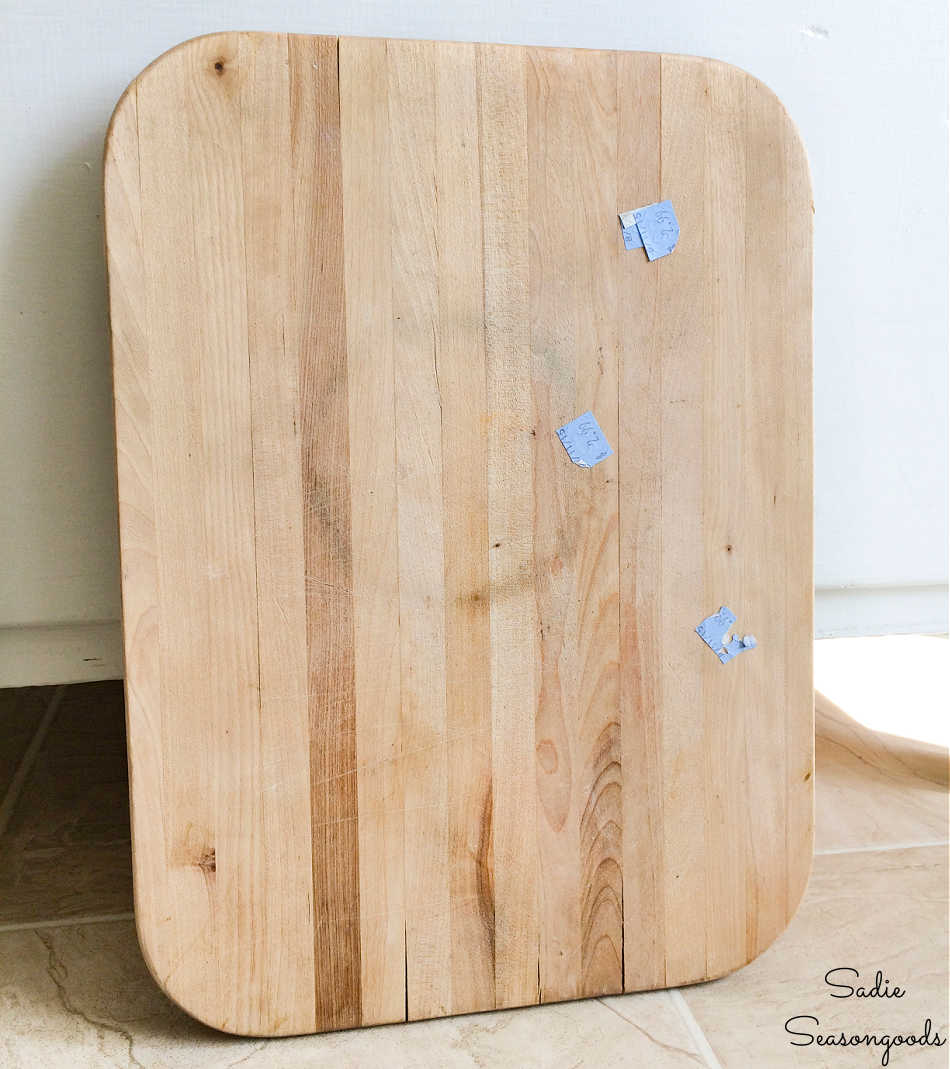 First, I gave it a good cleaning before sanding it down with our orbital sander. This removed the stains and scars that it had endured as a cutting board.
And just like that, it already looked ten times better!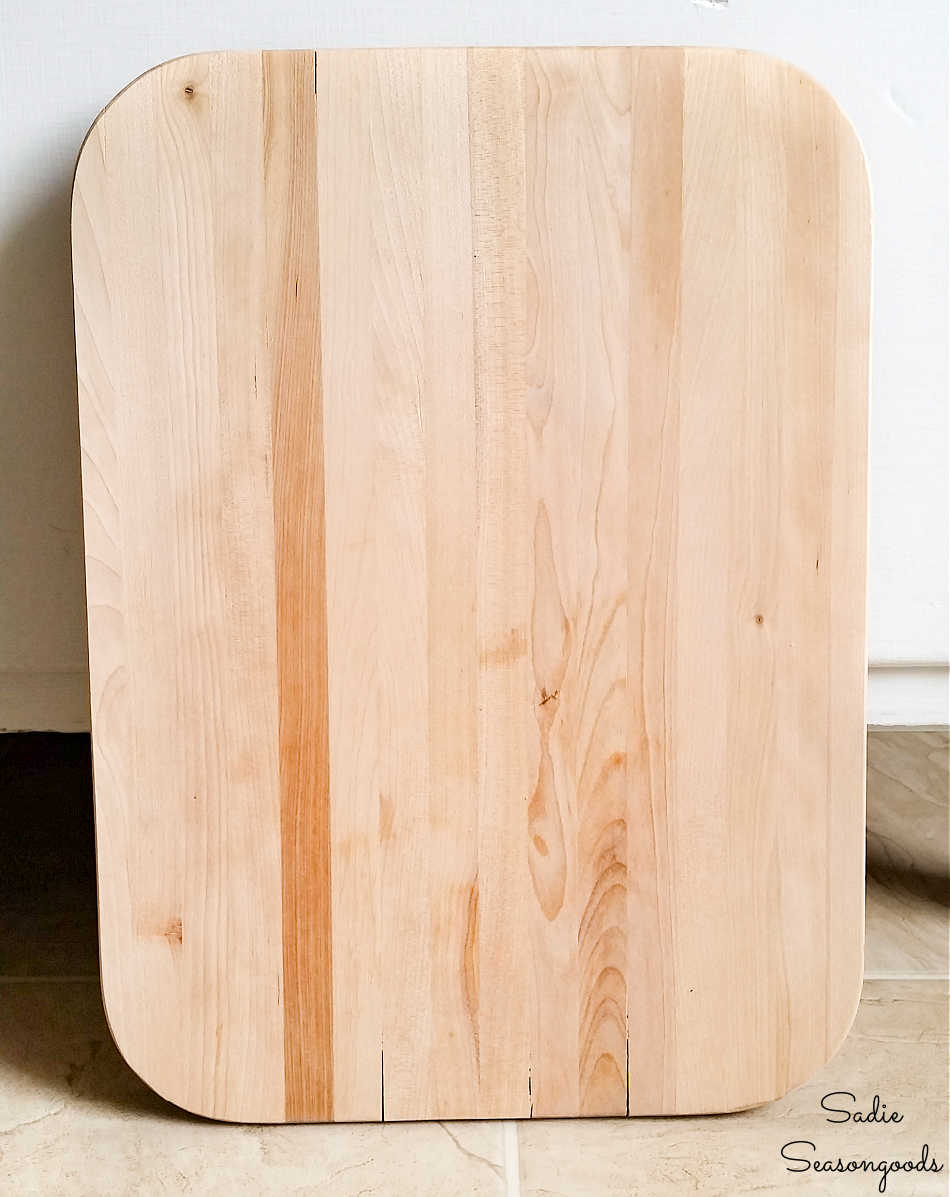 I made sure to use a middle-of-the-ground disk grit (120) to ensure that it was smooth, but not SO smooth for the following steps.
Once the sanding was done and the sawdust have been cleaned away, I grabbed a pint of one of my favorite rustic wood stains.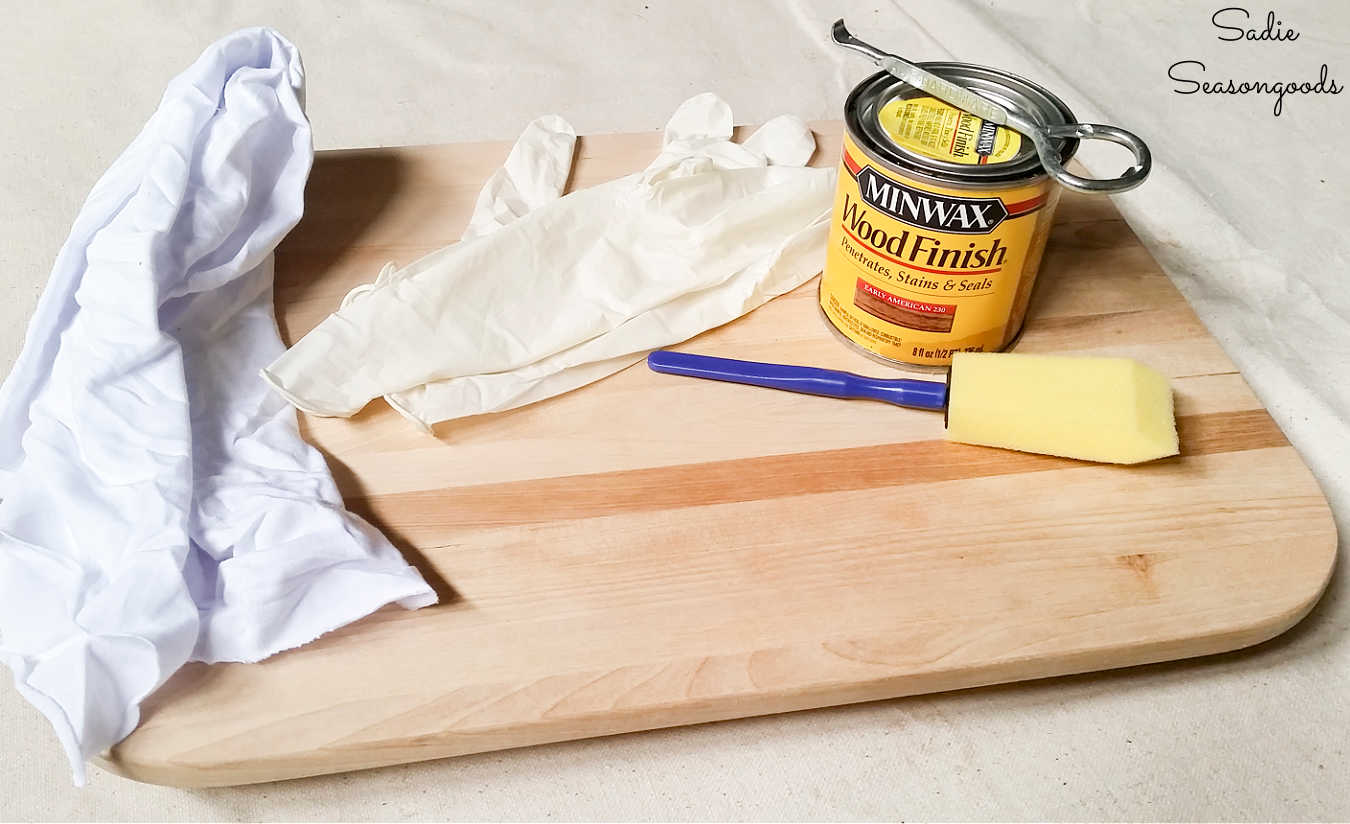 Right away, I could tell that I was going to have to layer on a couple or a few layers of stain to achieve the rich color I was looking for. Because one coat of stain was NOT going to cut it.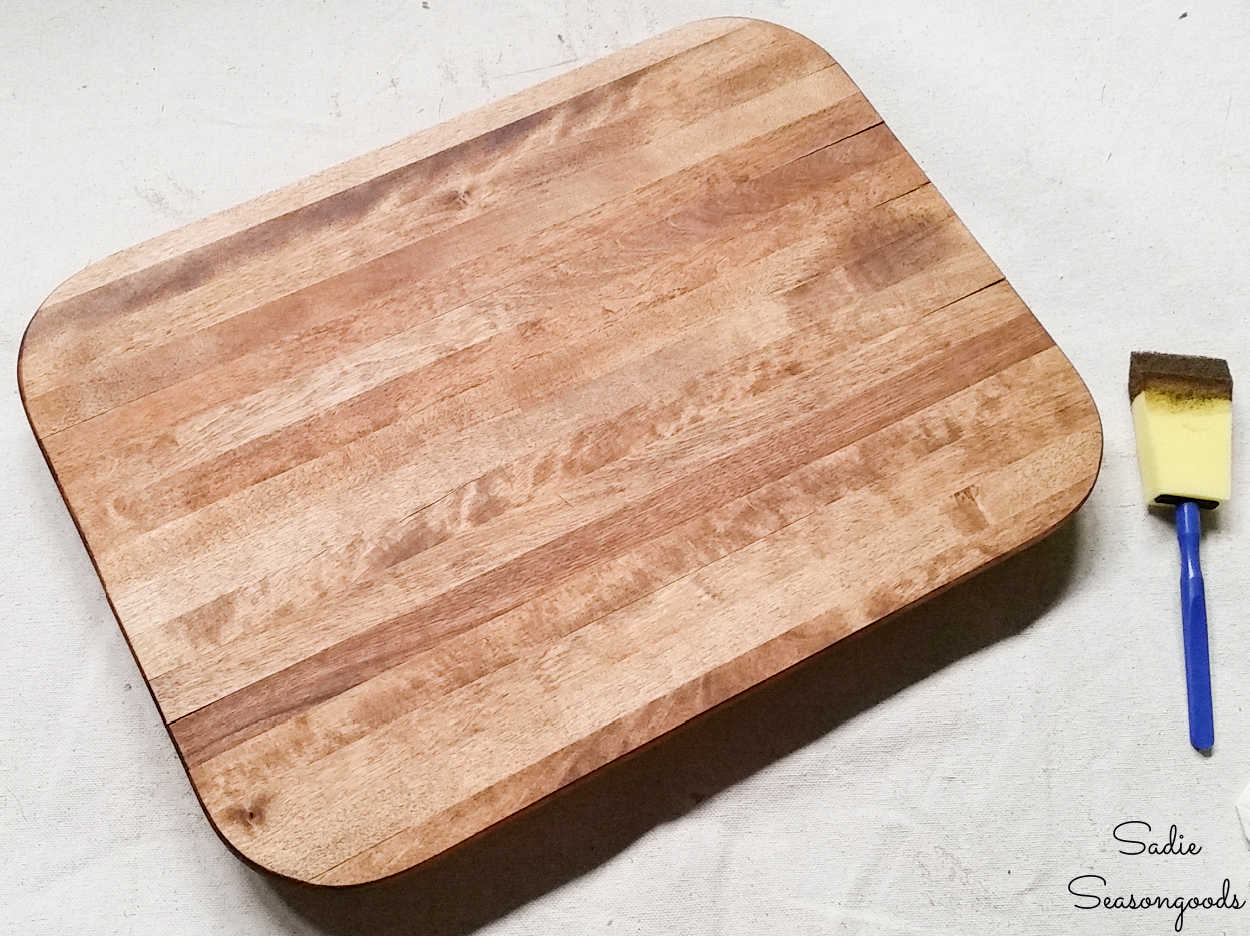 It was dry, thirsty wood and needed a lot more color! This was DEFINITELY too blah for me…
Finishing a Farmhouse Tray
But, after giving the cutting board three coats of stain, it looked pretty darn good.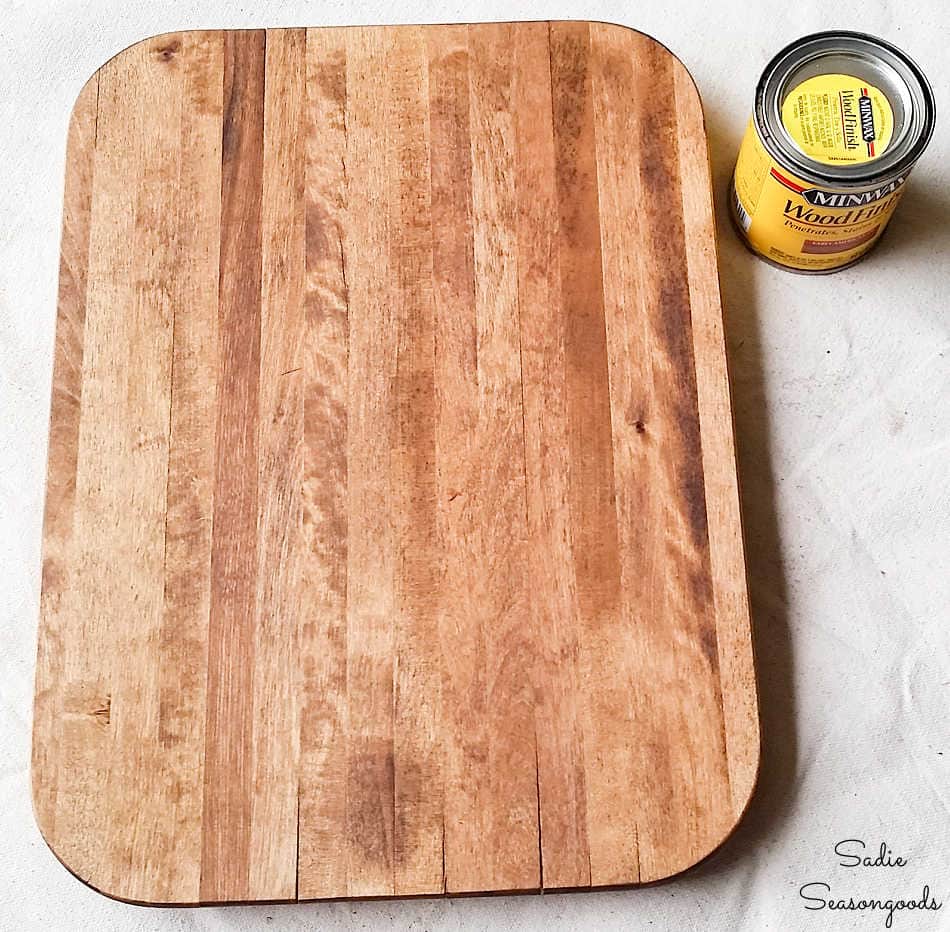 It had the richness and depth that I wanted, putting it well on its way to becoming a farmhouse tray.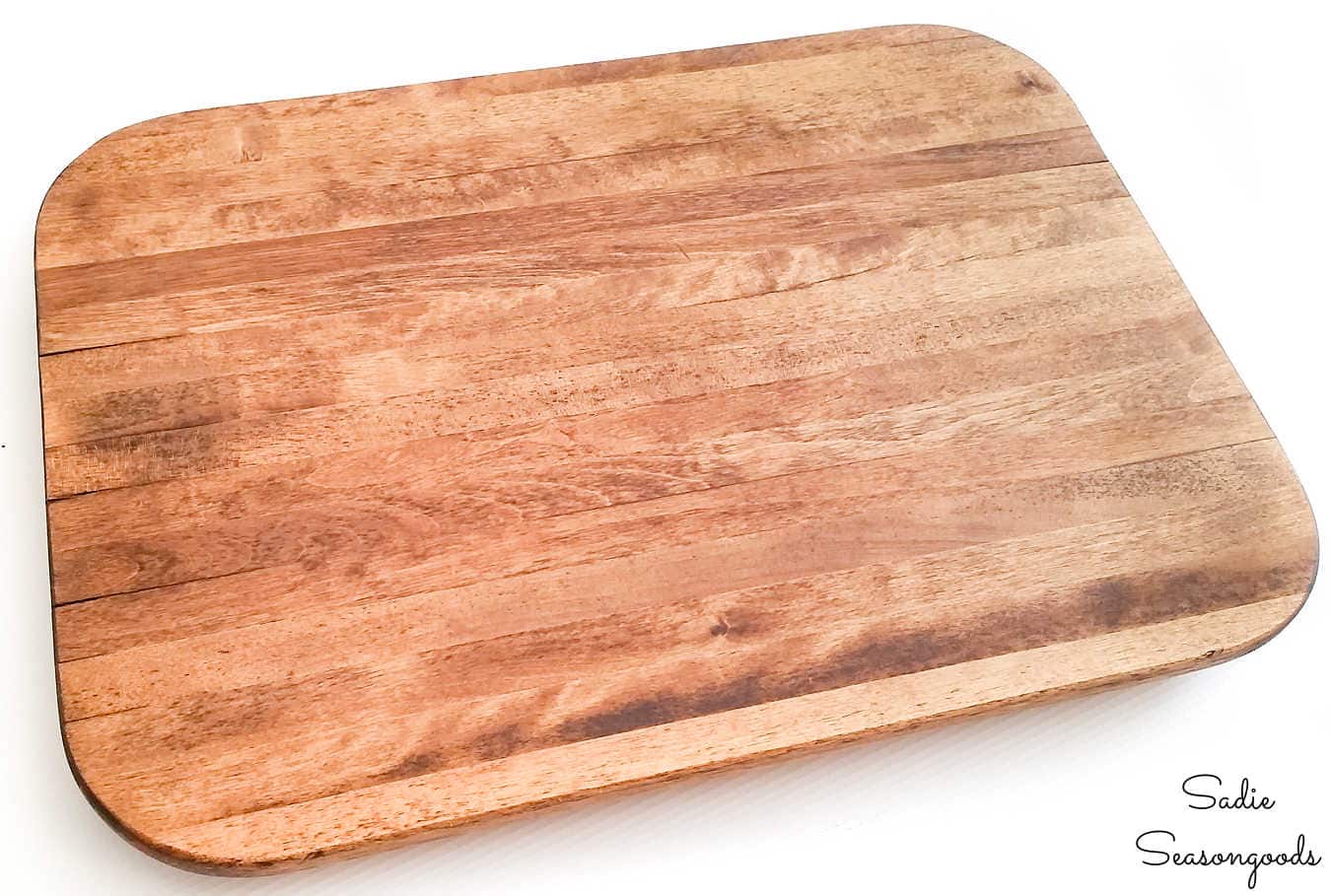 Once the stain had thoroughly cured, I gave the cutting board a coat of polyacrylic. I chose polyacrylic because this was going to be a decorative tray and no food would come in direct contact with it.
I also gathered a couple of inexpensive door handles (these are nicer than mine!) from a hardware store. They reminded me of screen door handles.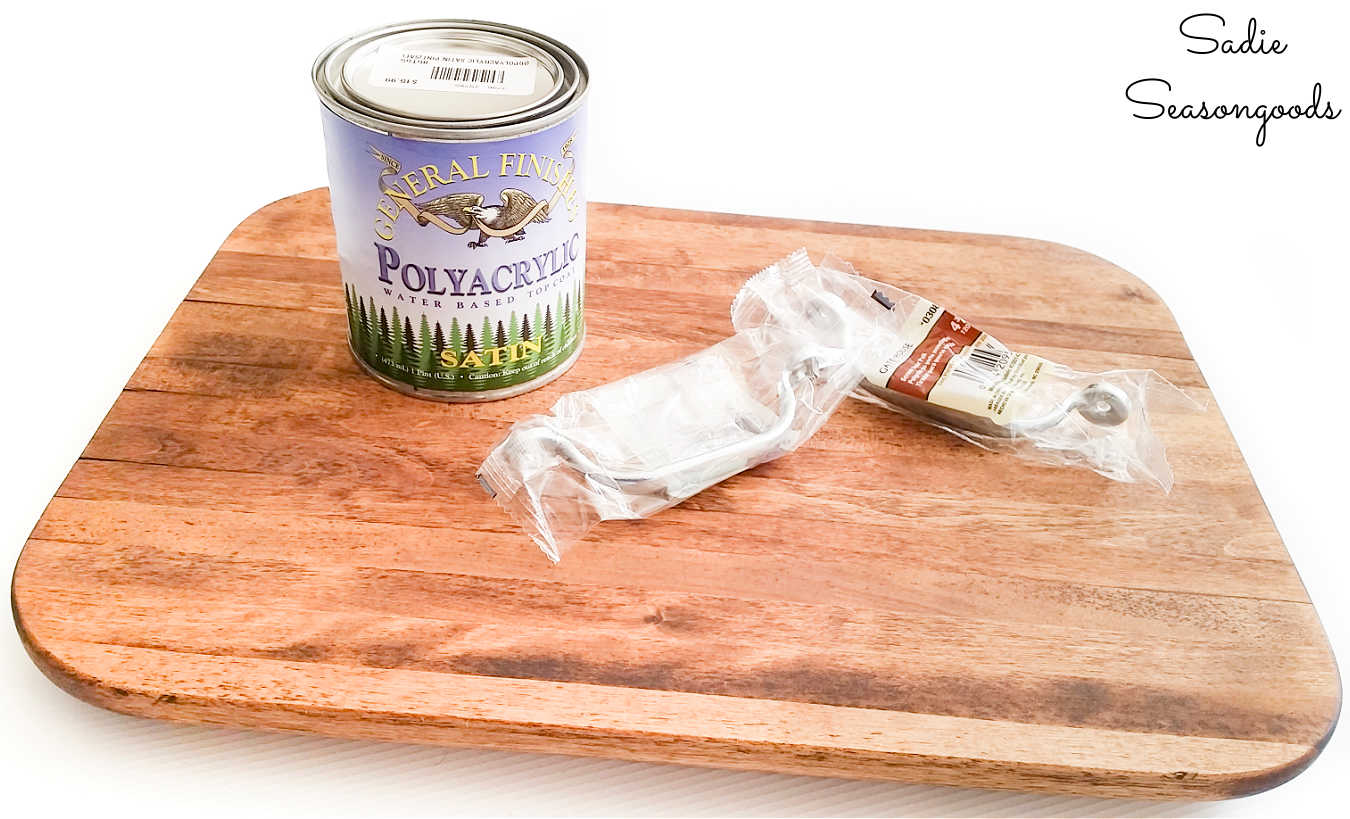 After attaching the screen door handles, I was done! Or so I thought…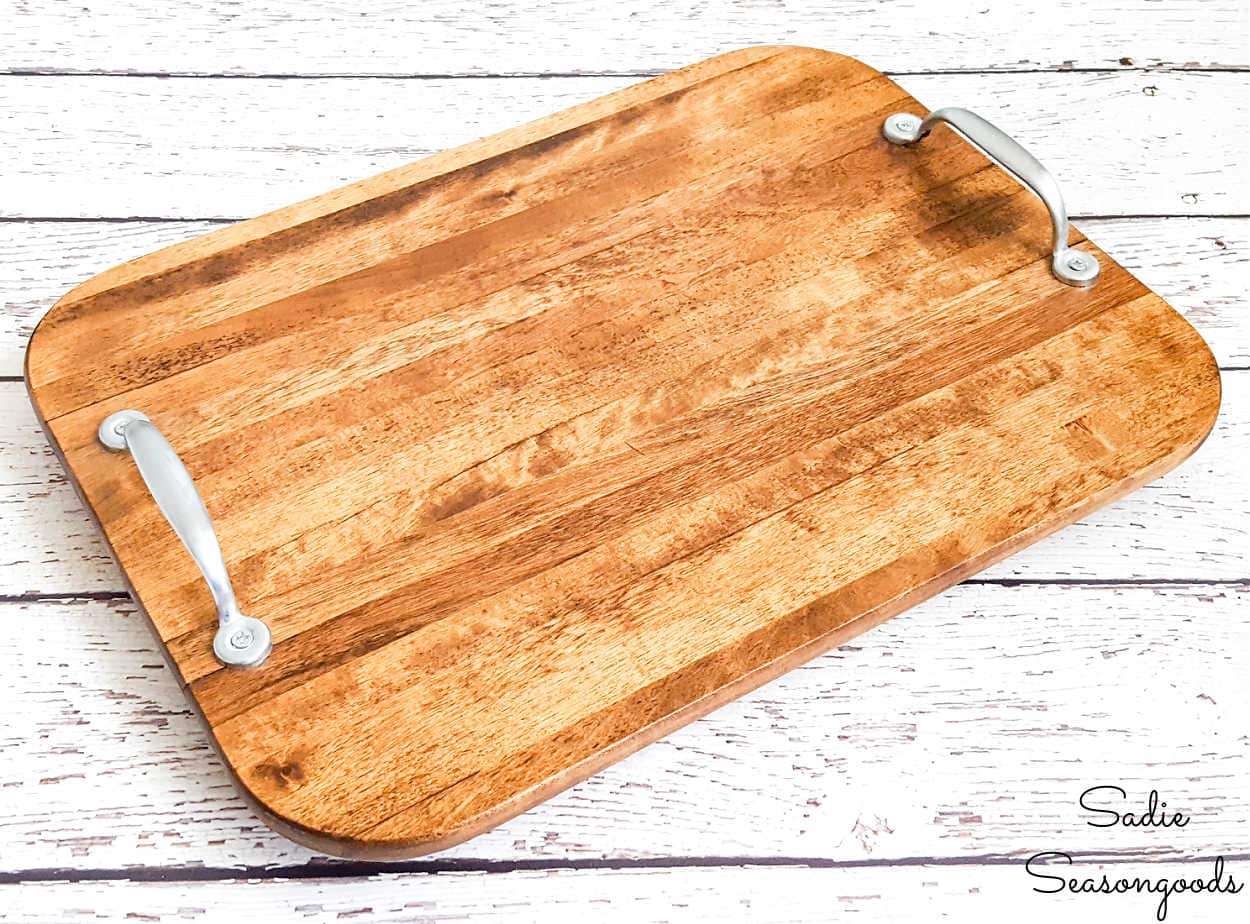 Farmhouse Tray from a Cutting Board
But you know what? I wasn't crazy about the silver handles. Sure, they were inexpensive, but I wanted something darker, so I spray painted them.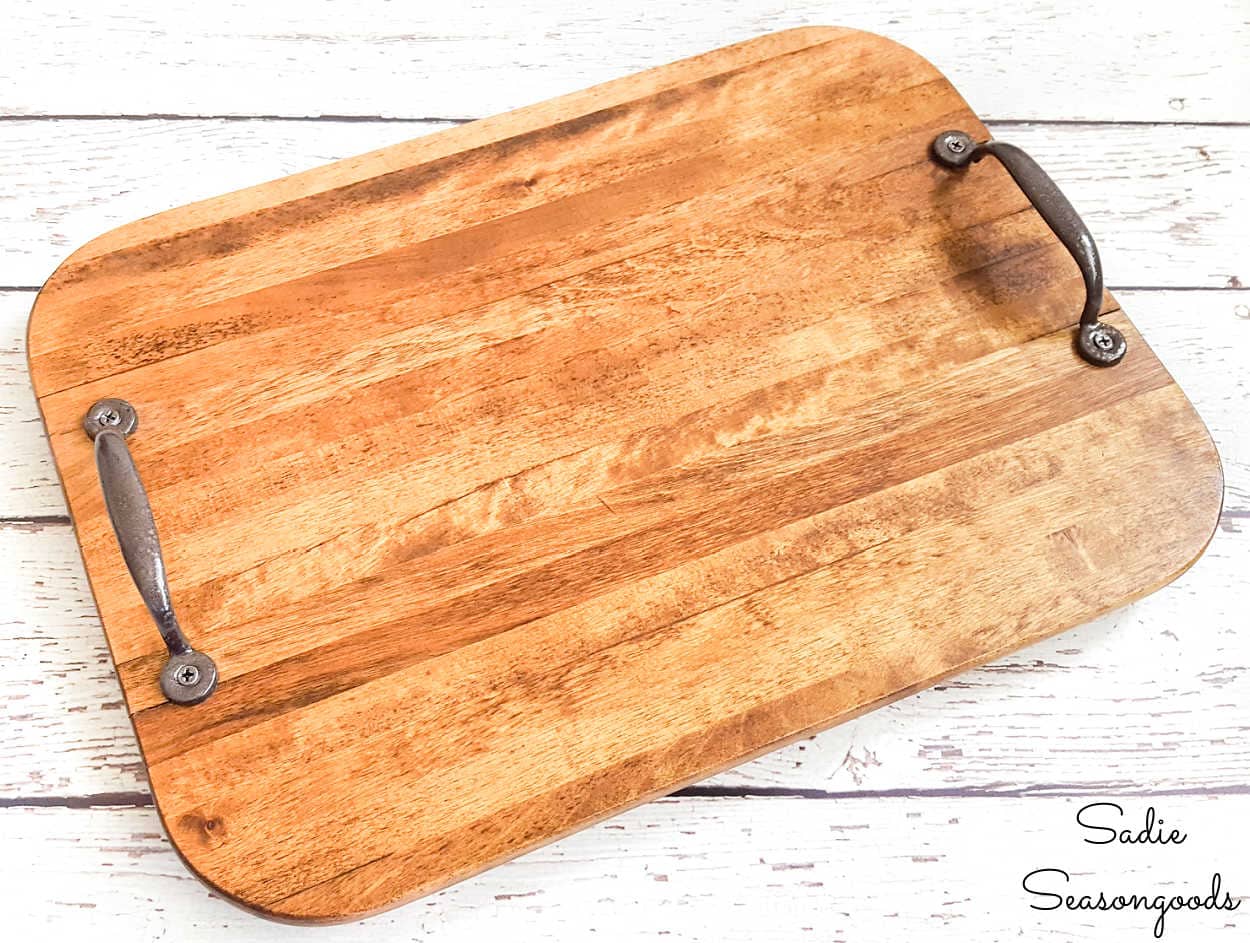 Much better, don't you think? NOW it was the perfect farmhouse tray to set out on a coffee table for coasters, drinks, snack bowls, etc.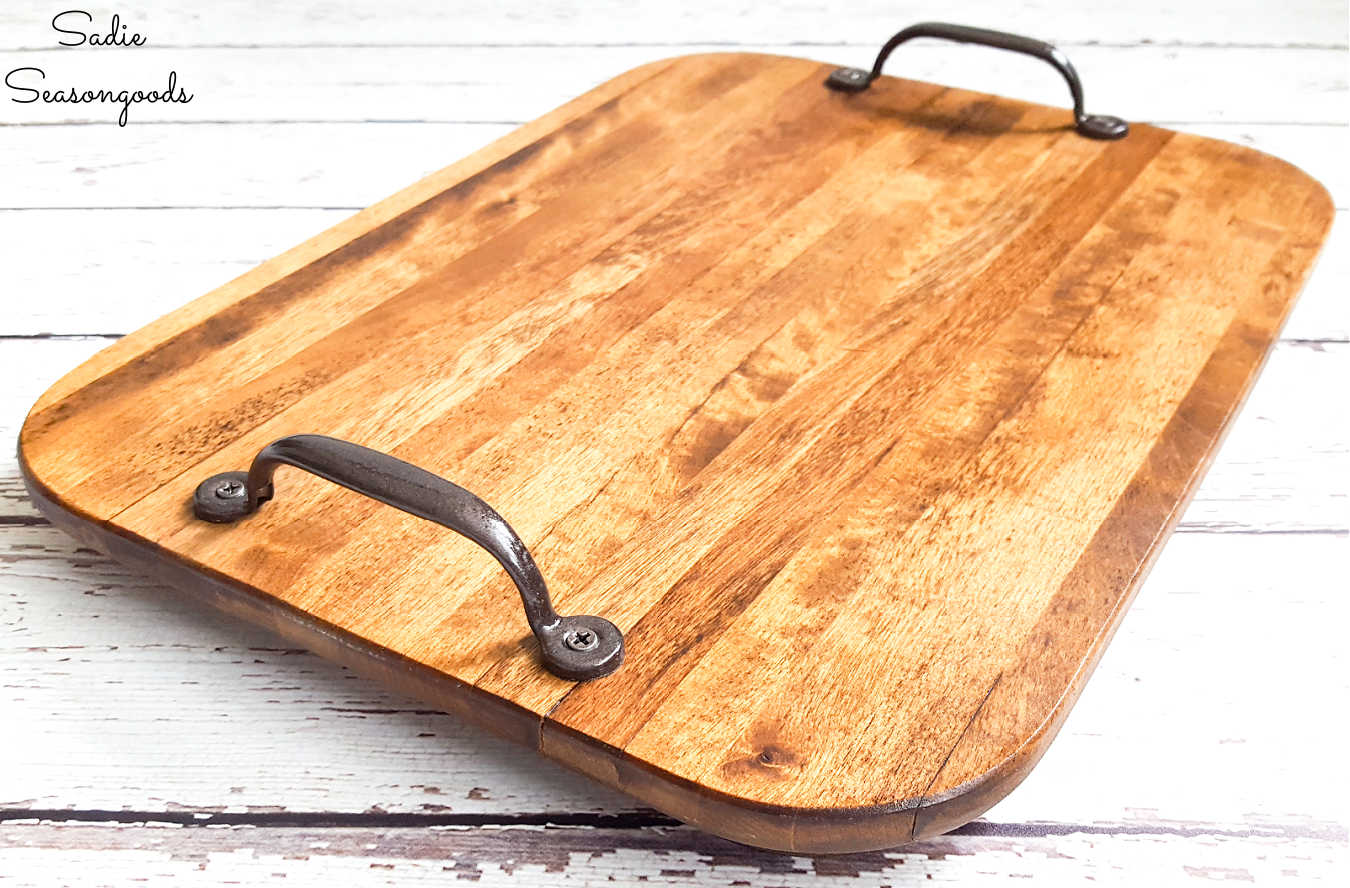 Or just set out on a table as part of centerpiece for decorative purposes.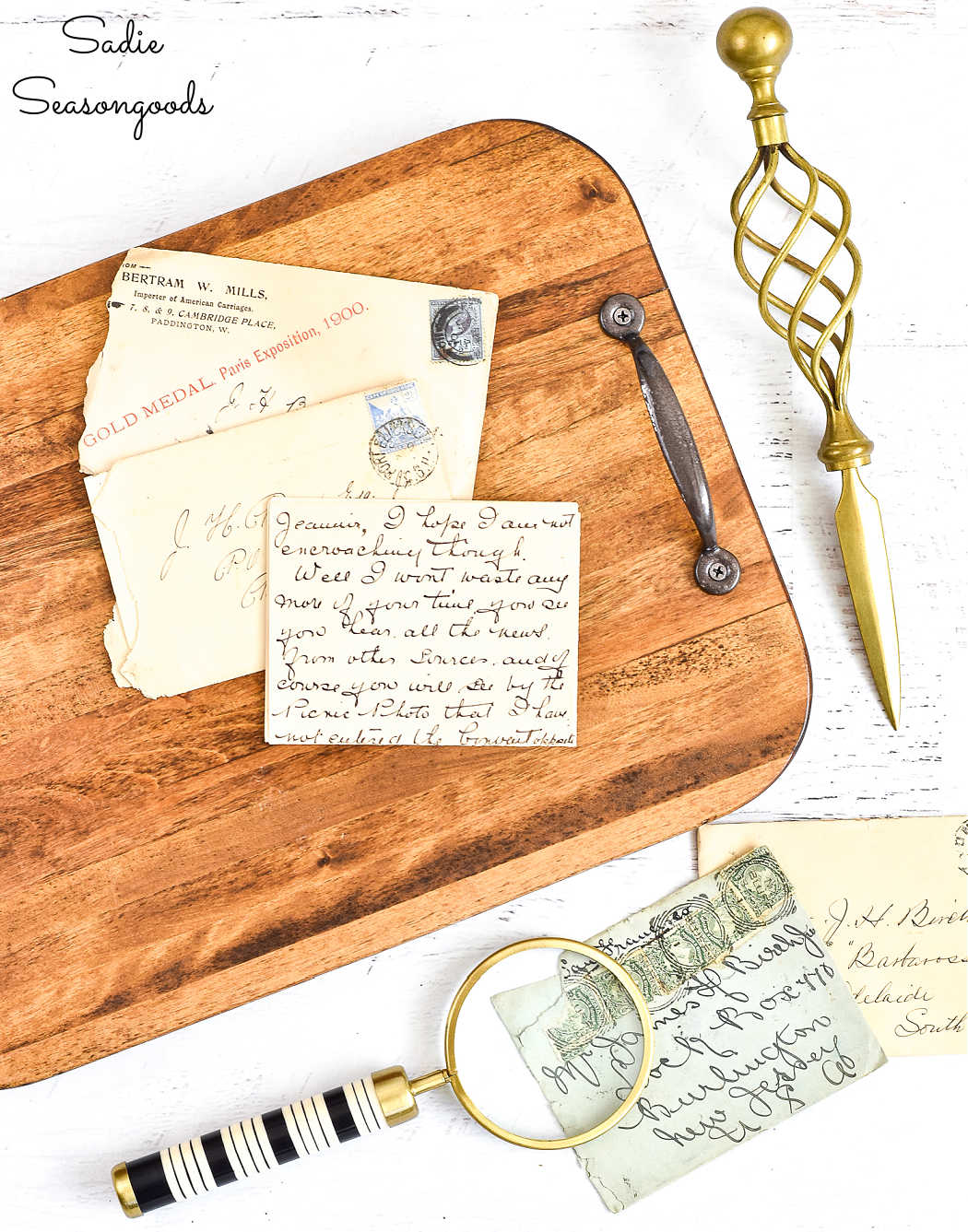 What a transformation, from that beat up, dried out, and badly stained cutting board from Goodwill!
And if you enjoyed this upcycling idea for farmhouse decor, then you'll love this idea for windmill decor with ceiling fan blades!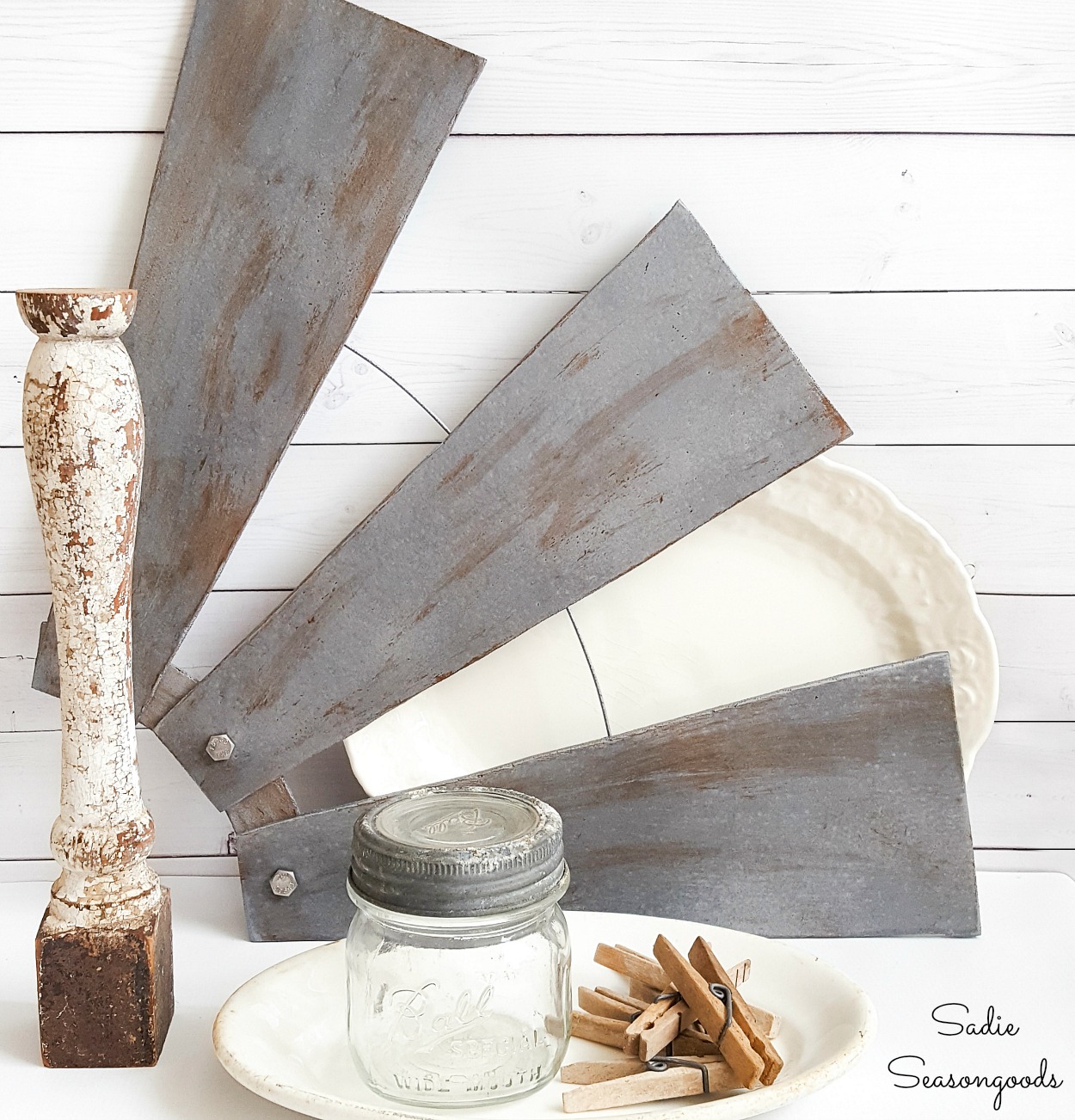 And for even more upcycling ideas for cutting boards, this collection is full of inspiration!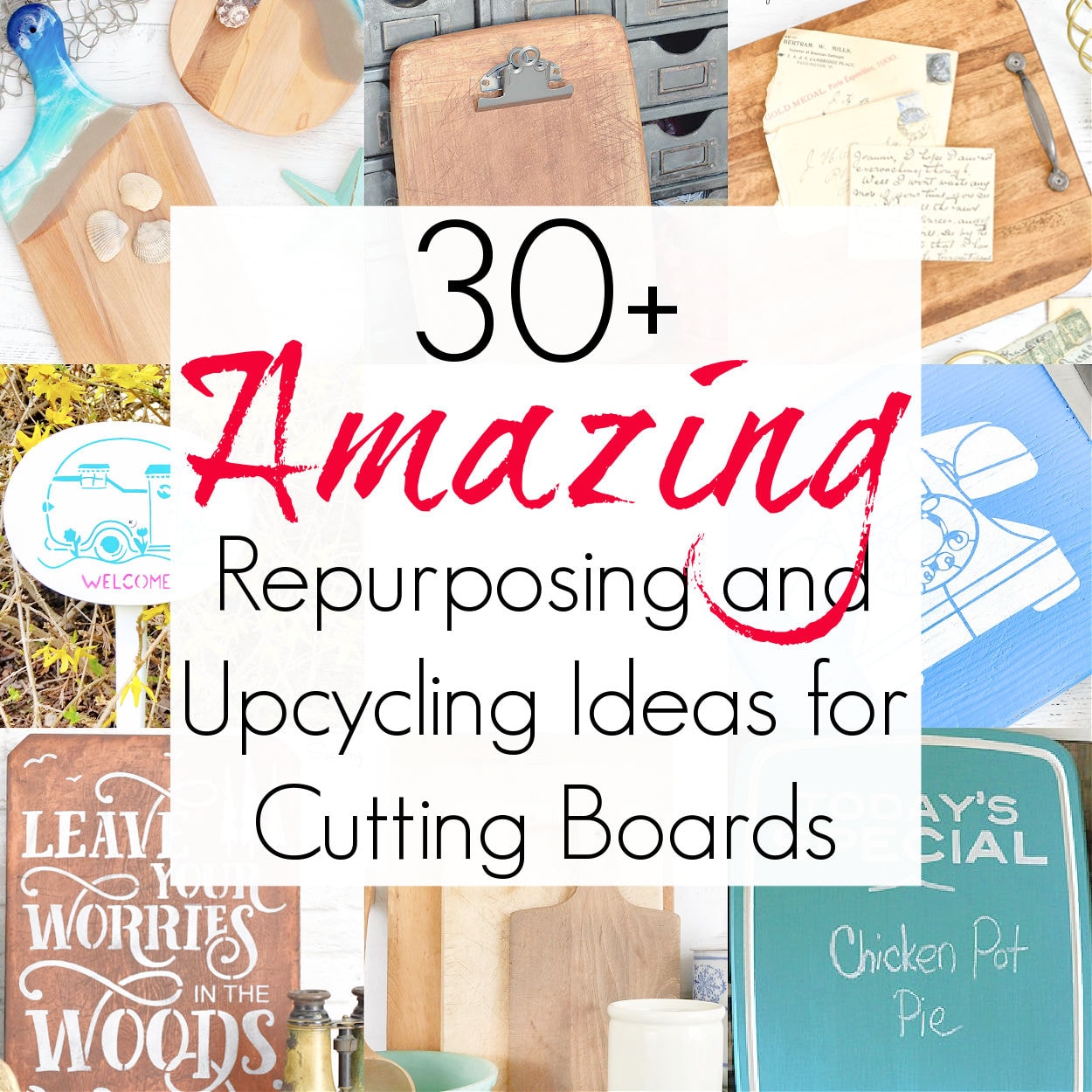 Craft on!
S
Join me on Social Media:

PIN ME!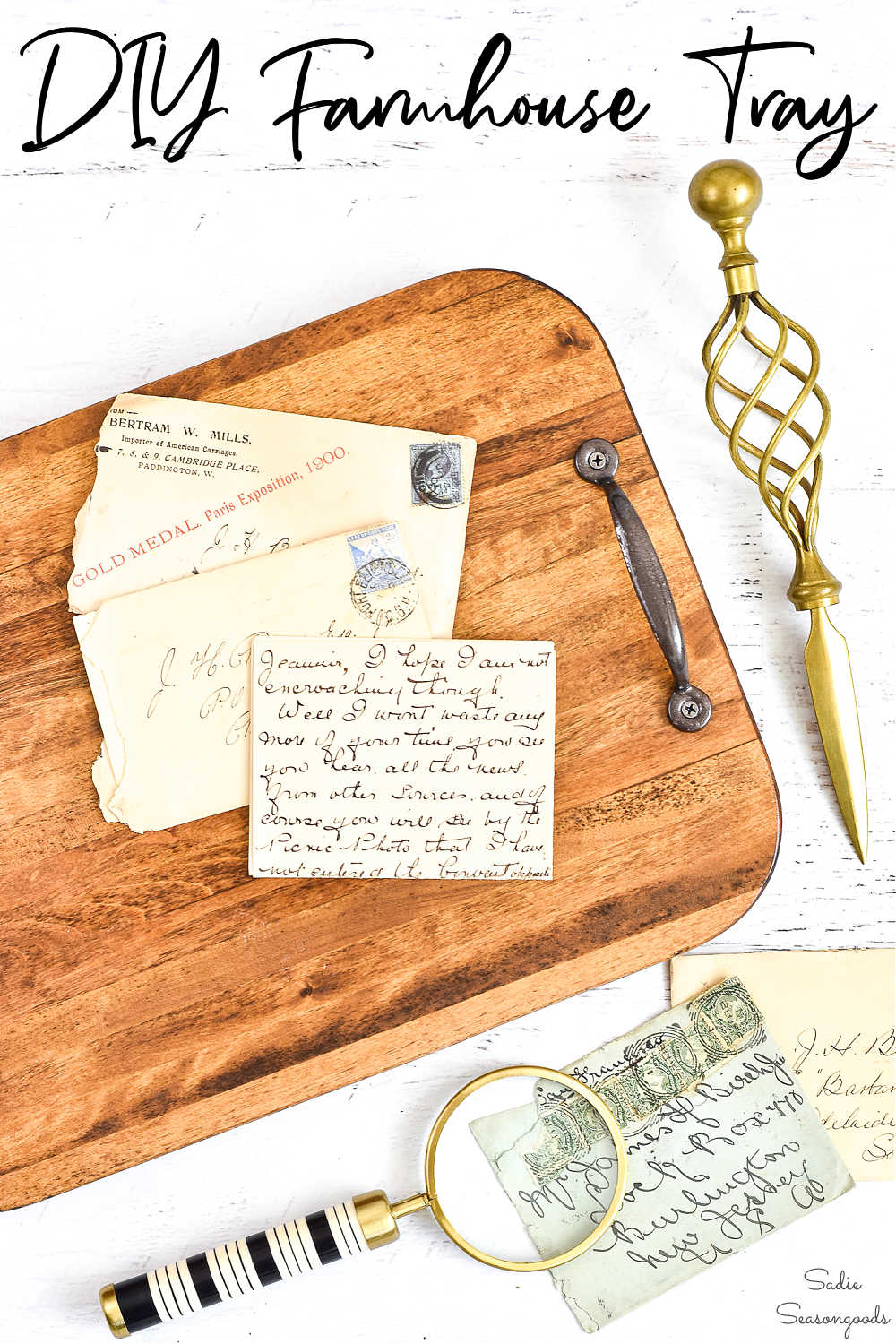 Sarah Ramberg is the owner of Sadie Seasongoods, a website that celebrates all things secondhand. From upcycling ideas and thrifted decor to vintage-centric travel itineraries, Sadie Seasongoods is a one-stop shop for anyone who loves thrifting and approachable repurposing ideas. Sarah is also the author of "Crafting with Flannel" and has been featured in numerous media outlets and magazines.