If I've said it once, I've said it a thousand times: cutting boards and wooden bread boards from thrift stores are some of my all-time favorite treasures. Sure, they're plain and scarred from knife use. BUT, they are truly blank canvases that are destined for any number of upcycling ideas and craft projects.
There are just SO many ways to repurpose and upcycle them- heck, I've reused them in several projects myself!
For instance, this farmhouse tray started out as a thrift store cutting board: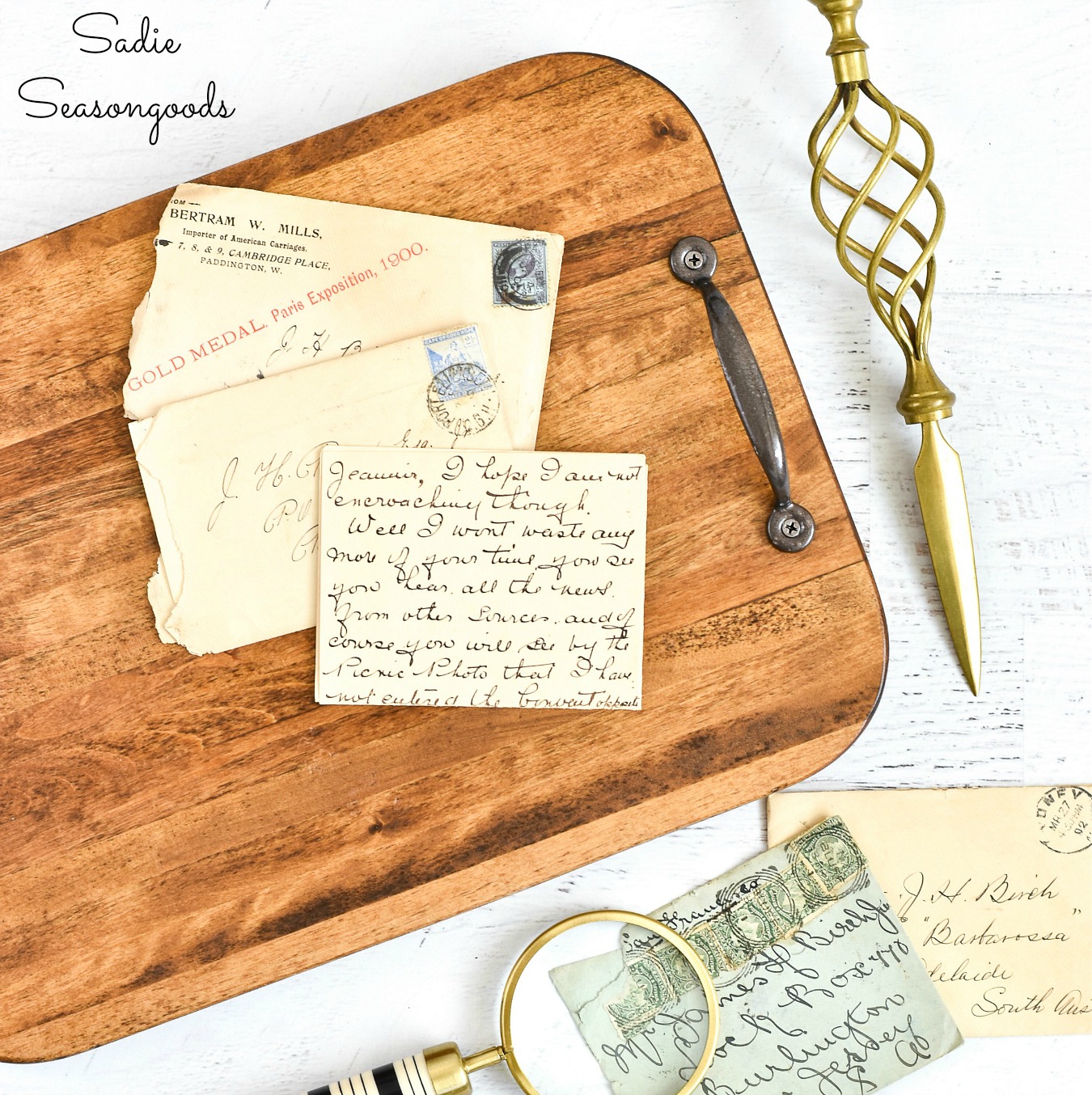 And I upcycled a cutting board on a small footstool when the woven rush seat had come unraveled: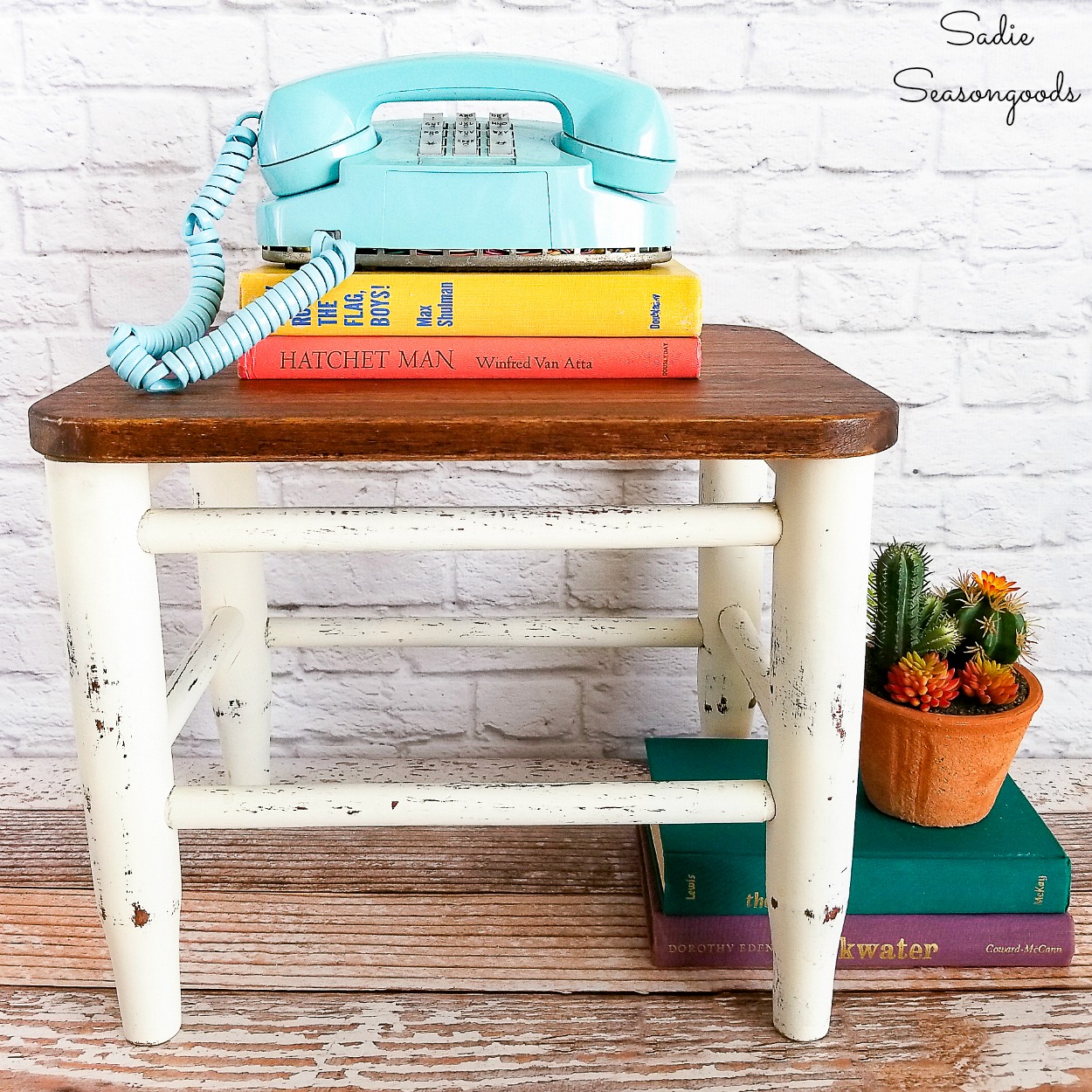 So, if you see any vintage cutting boards in a garage sale pile or on a thrift store shelf, you may want to snag it for a future project. Especially if it's older and made of solid (i.e., not pieced together) wood.
To get your crafty and creative juices flowing, I've gathered some of the best upcycling ideas for chopping boards around.
Simply click on the thumbnail photos to be magically transported to the craft project tutorials!
Upcycling Ideas for Cutting Boards
You are invited to the Inlinkz link party!
Are you feeling inspired to do any cutting board crafts? I've always got a few wooden boards in my project-to-be stash and I am definitely due to try out a new cutting board idea.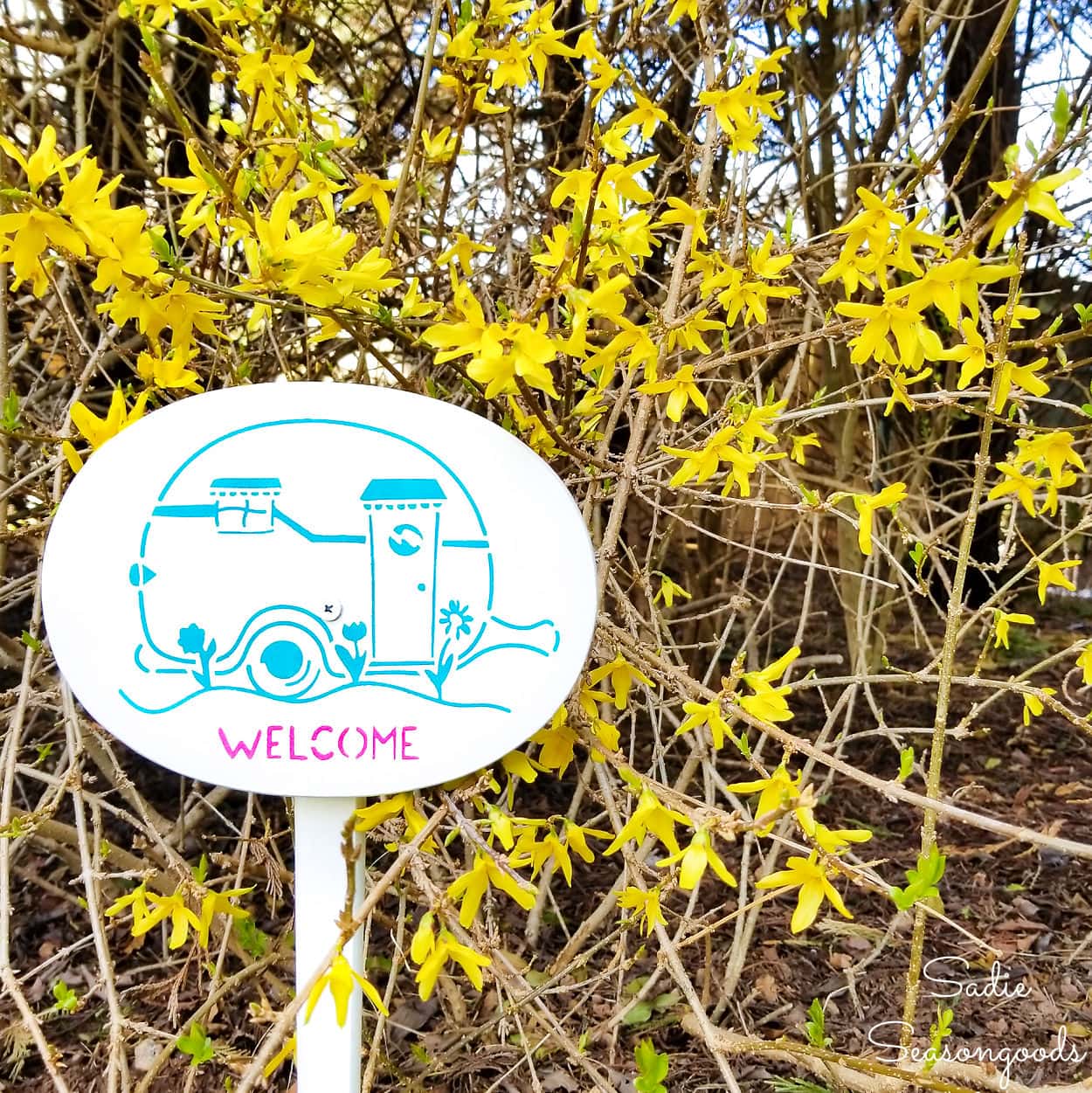 From table tops, to signs, to decor, to organization, there's just no limit on the ways to repurpose them into something amazing.
And if you enjoyed these upcycling ideas for wooden bread boards, then you'll love this craft idea for a wire bread basket!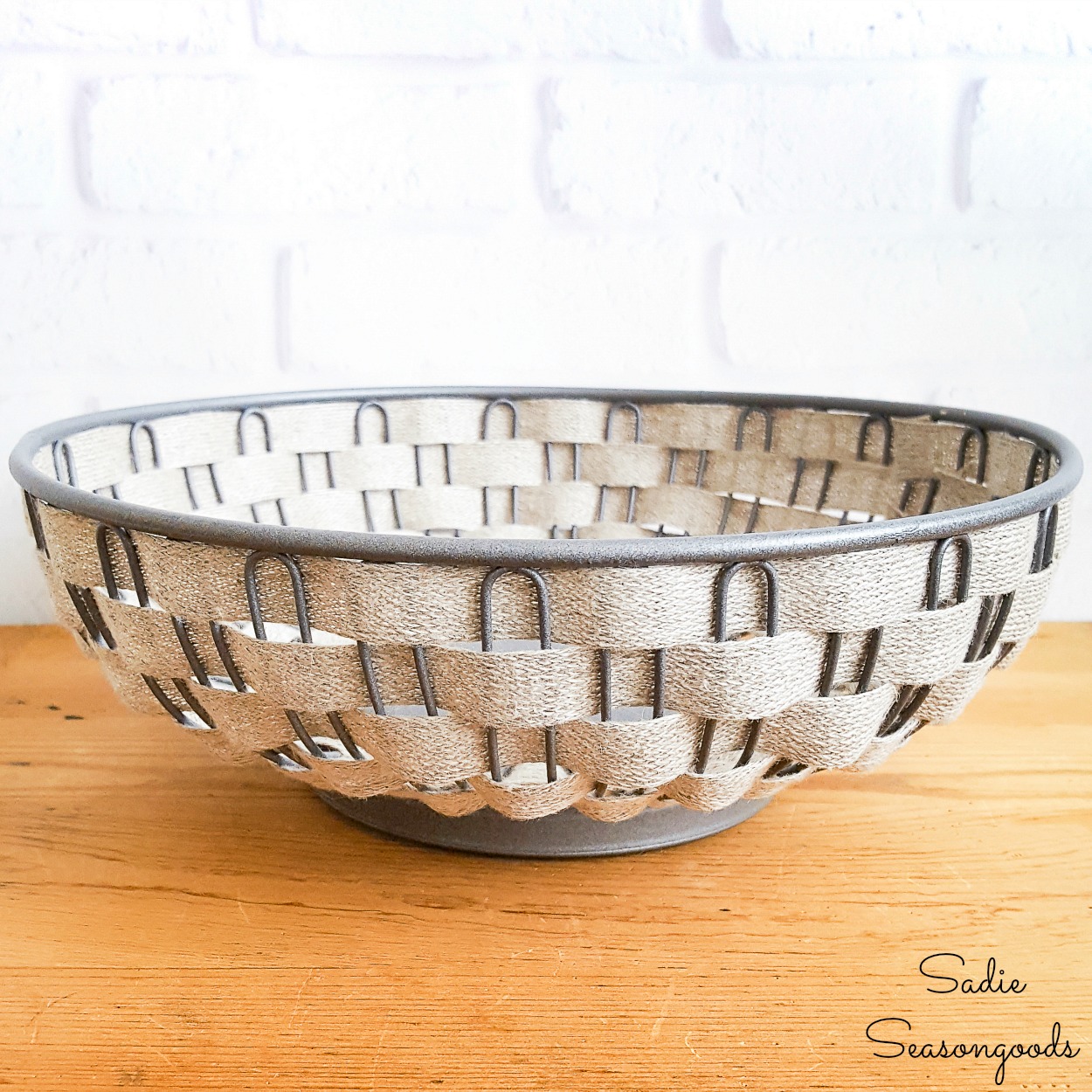 Craft on!
S
Want to be notified when I publish my next upcycling project tutorial?
Subscribe to Blog via Email
Join me on Social Media:

The following are affiliate links for your crafting convenience. As an Amazon Affiliate, I earn from qualifying purchases.


PIN ME!