I'm sure you've heard me mention it countless times, but glass recycling is no longer available where I live. While we've adjusted our shopping habits to accommodate this, it's not always easy to avoid glass bottles and jars. Which means I am ALWAYS looking thinking up glass bottle crafts and ideas to upcycle the glass in our recycling bin.
Wine bottle crafts have become far more common in my project arsenal as a result. For instance, you may remember these painted wine bottles for coastal decor: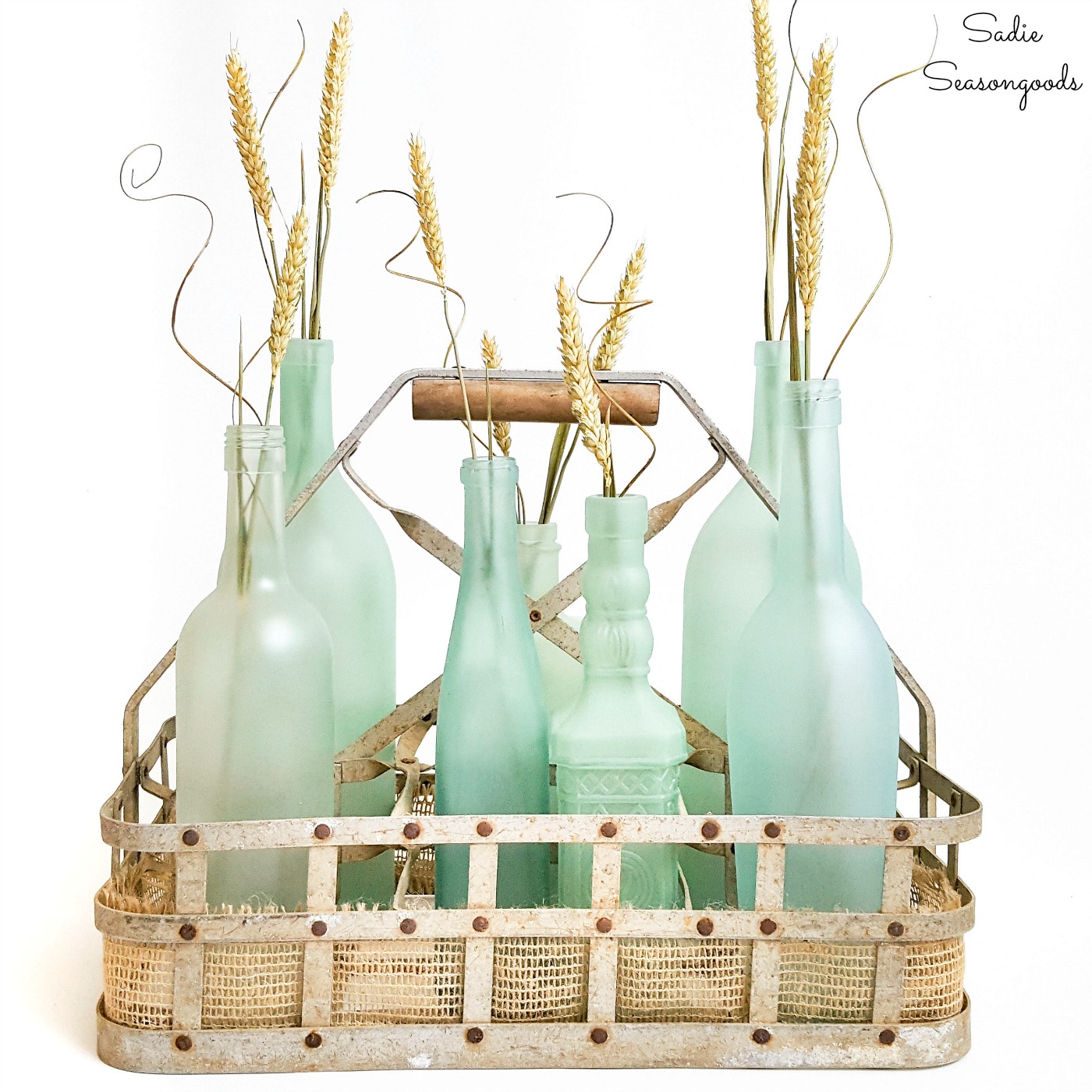 Or these decorative glass bottles that resemble pumpkins and gourds that I made from empty bourbon bottles.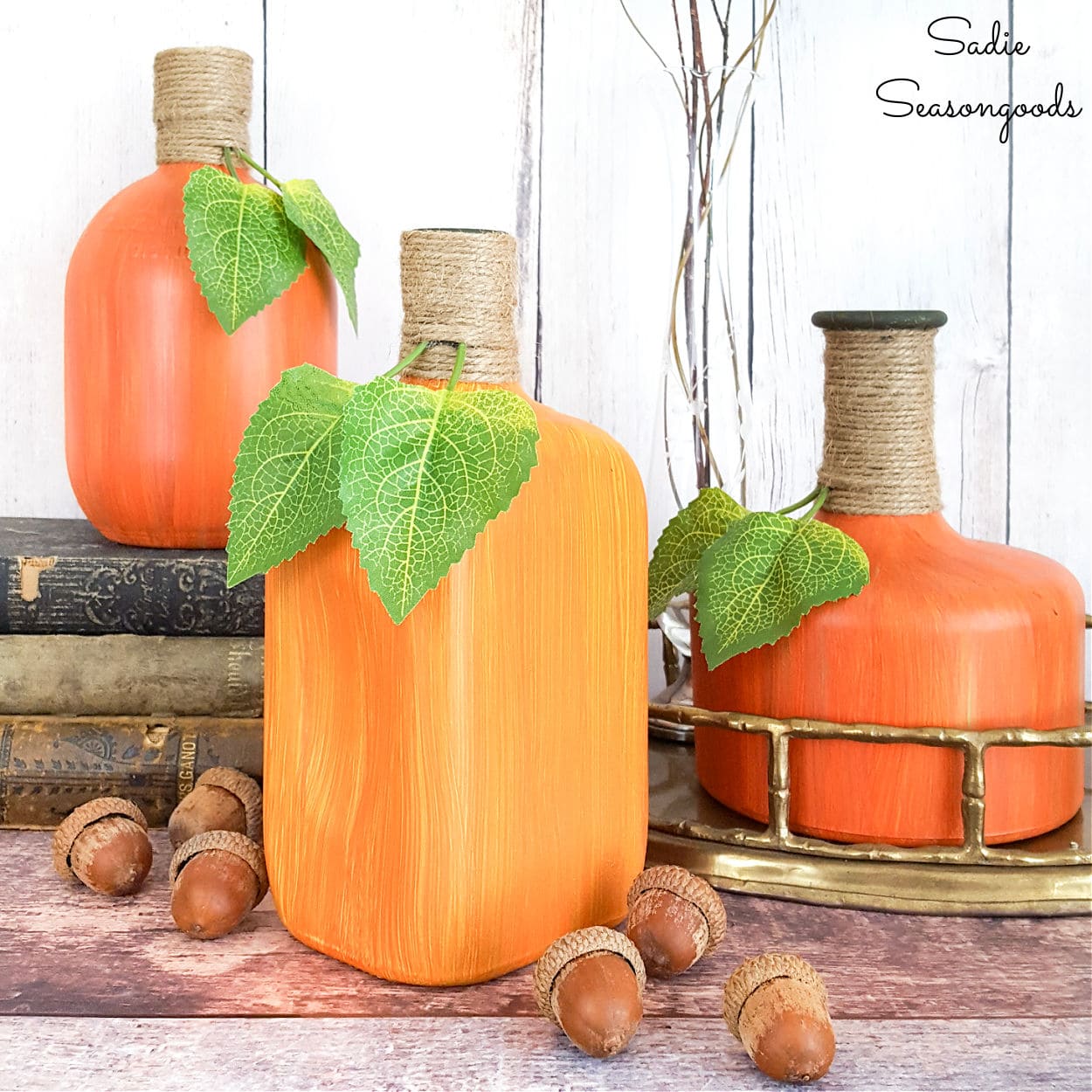 And that's just a couple of my glass bottle crafts! As time goes on, I'm quite certain that I'll be looking for new ways to upcycle glass bottles and jars that would otherwise end up in our trash.
Or should I say, glass bottles and jars and vases! Because clear glass vases seem to add up quickly, too.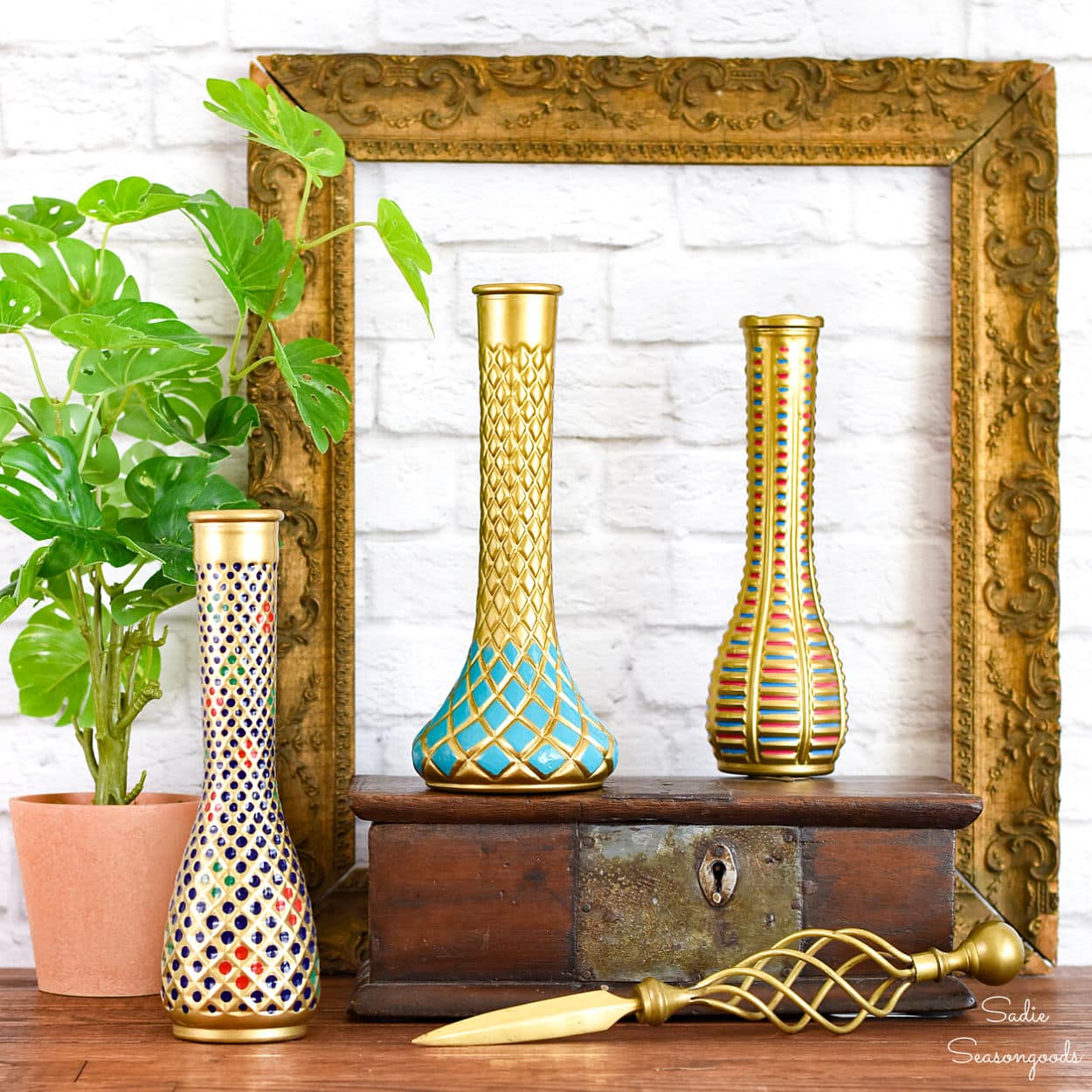 I've also heard from many of my readers that glass recycling has disappeared from their hometowns, as well. It's a growing problem across the United States; per this article, only 33% of waste glass gets recycled in the US.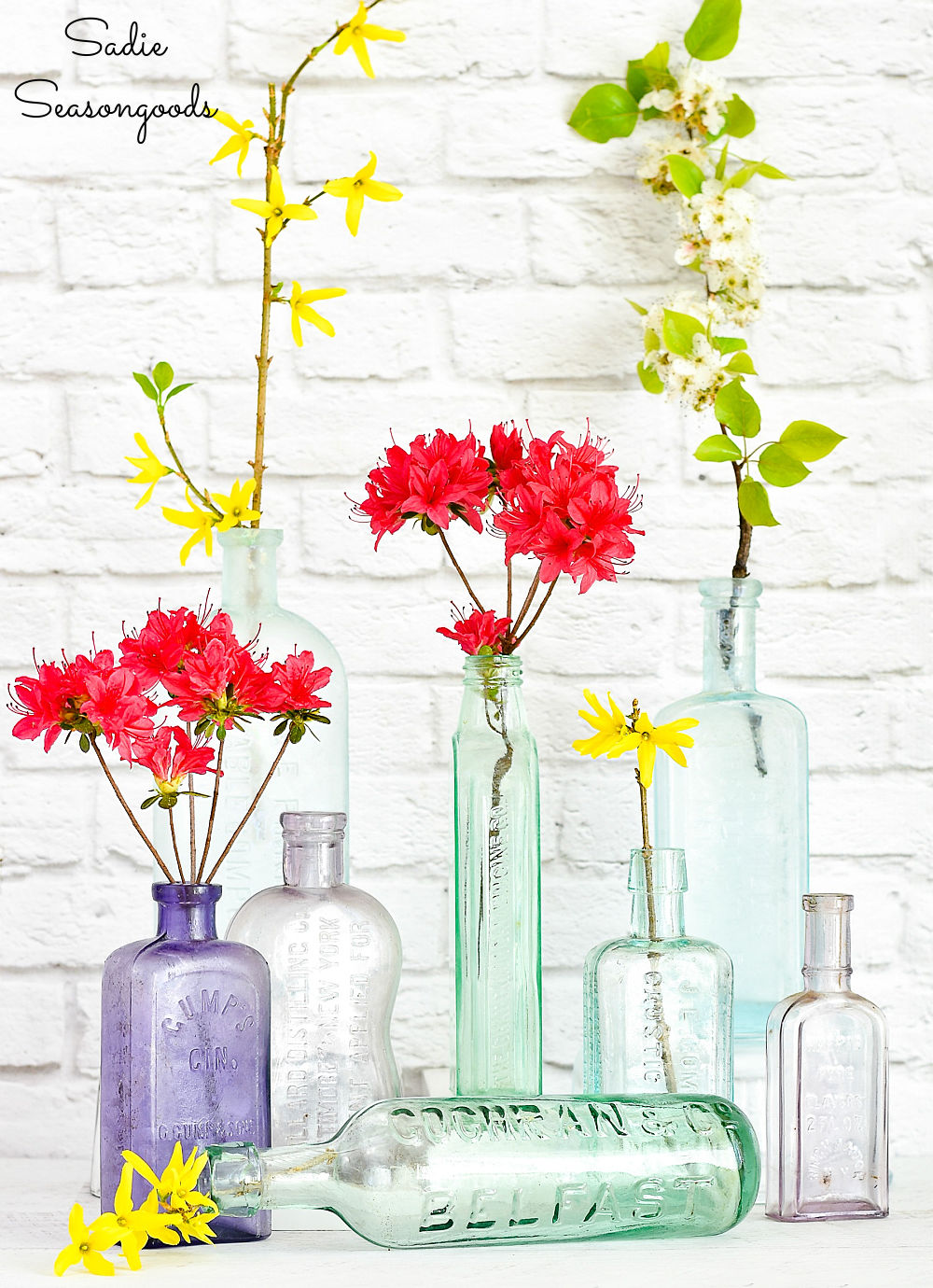 With so many of us facing this issue, I decided it was high time I put together a collection of upcycling ideas for your empty wine bottles (or whatever glass bottles and jars you have on hand).
Upcycling Ideas for Glass Bottle Crafts
You are invited to the Inlinkz link party!
Moral of the story? There are a LOT of upcycling ideas for glass bottle crafts out there! Whether you paint them or cut them or just display them in new and exciting ways.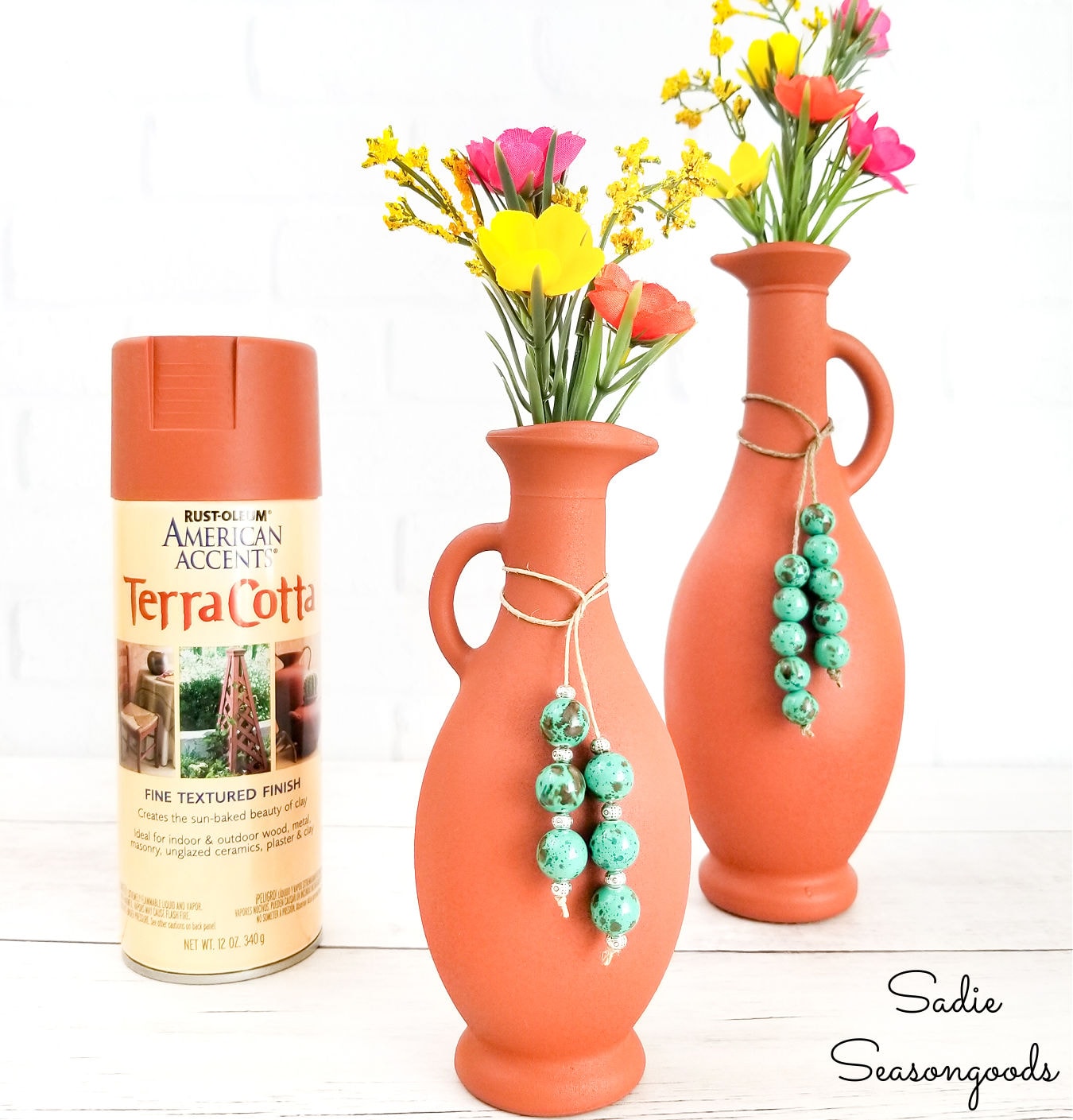 And, of course, if you see some glass bottle ideas that you love but you're more of a jar or vase person? They're almost ALWAYS interchangeable.
Whether your eye goes to painted wine bottles or to decorative glass jars, you can create a lot of home decor pieces straight from your recycling bin.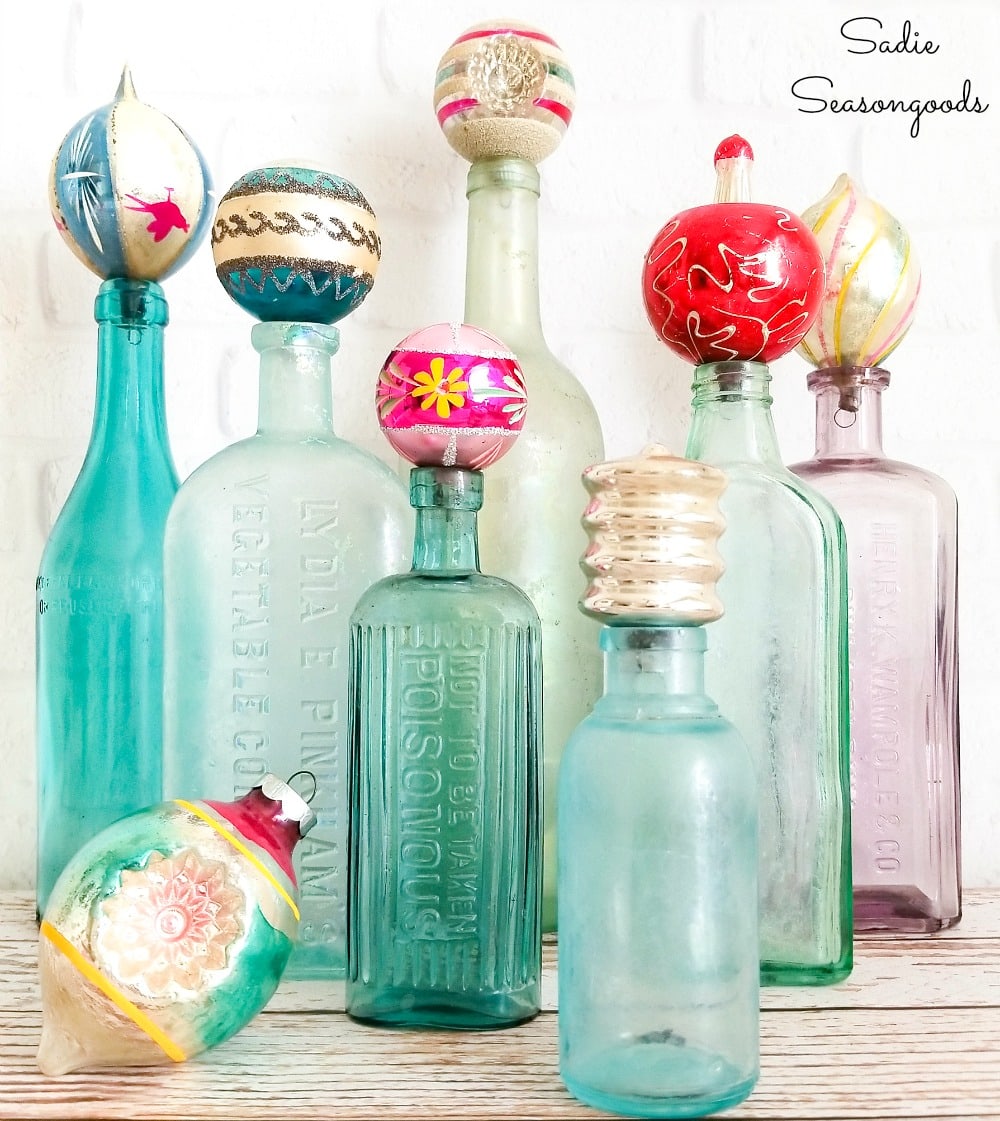 Or, unfortunately, your garbage can if the glass recycling problem has come to your locale, too.
Either way, I hope this collection of glass bottle ideas has inspired you. Whether it's a wine bottle, a tomato sauce jar, or something more exciting altogether. There are a LOT of amazing glass bottle craft ideas out there.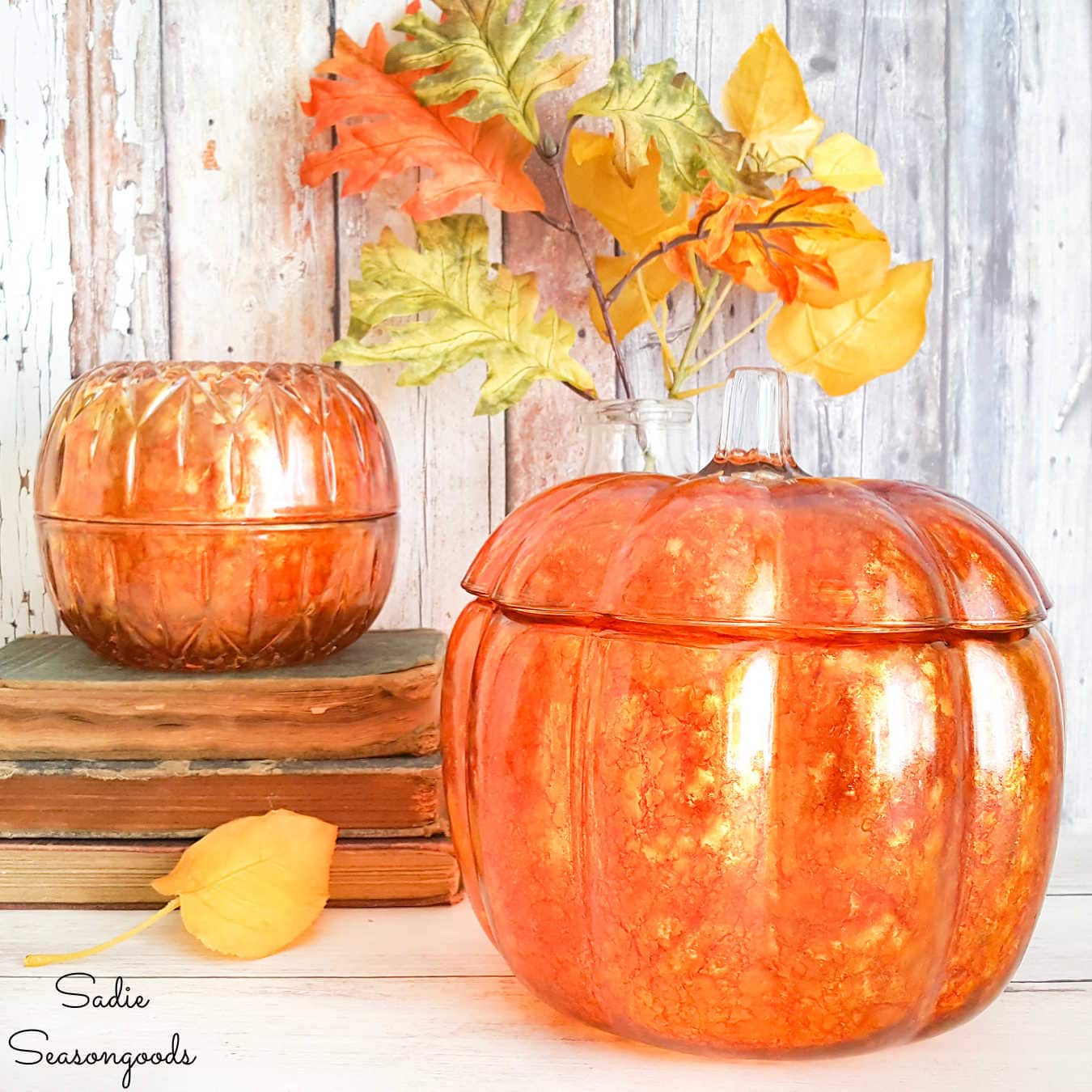 And if you enjoyed these glass bottle crafts and ideas, then you may also be interested in this idea inspired by a Hudson Bay Blanket!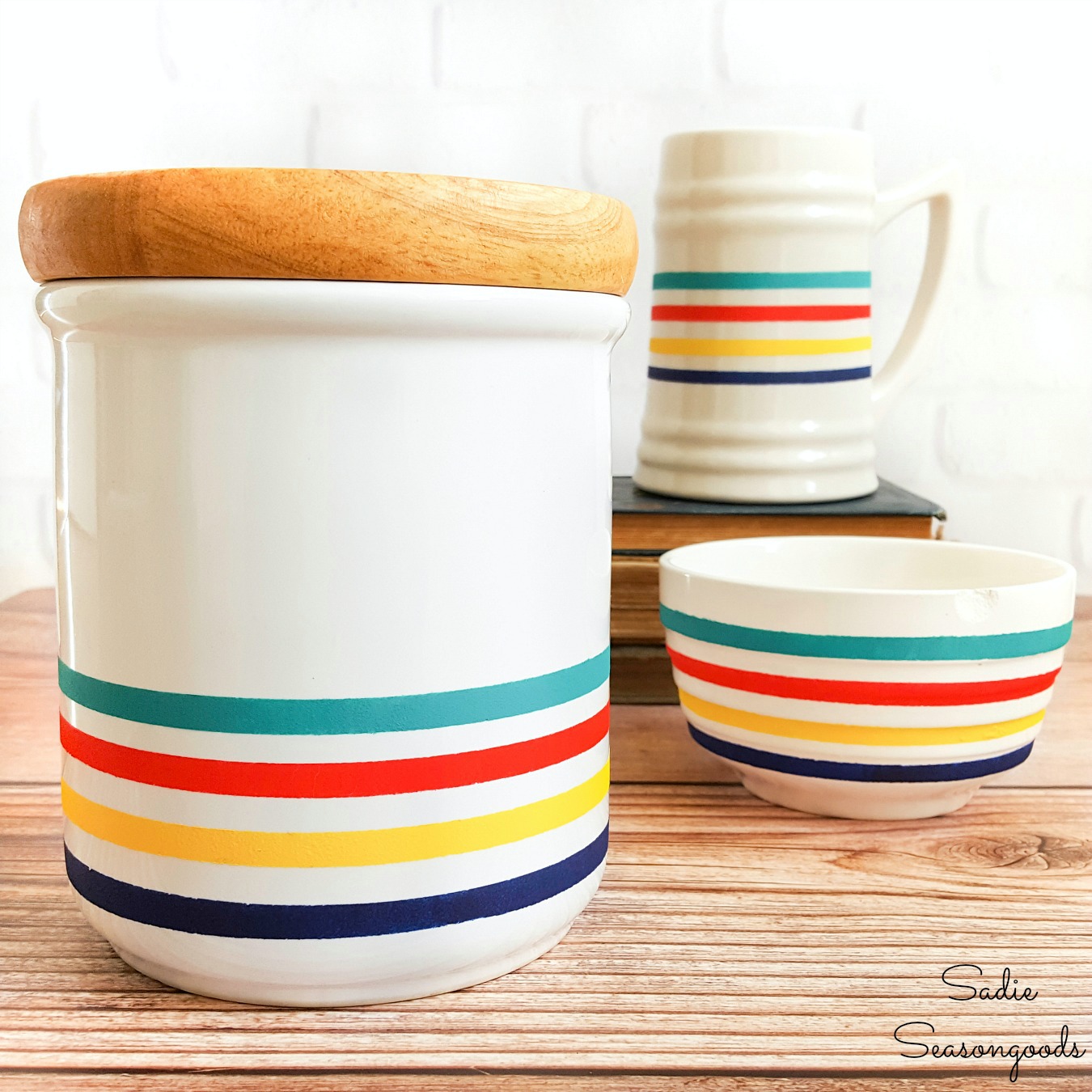 Craft on!
S
Want to be notified when I publish my next upcycling project tutorial?
Subscribe to Blog via Email
Join me on Social Media:
This post contains affiliate links for your crafting convenience. As an Amazon Affiliate, I earn from qualifying purchases.


PIN ME!