Every year, I look forward to the "-ber" months…September-December…for an abundance of reasons. Certainly the end-of-year holidays are wonderful, but more importantly, I simply love Fall. And there are an abundant number of upcycling ideas and repurposed projects for Fall decor to get you in the autumn mood.
And I, of course, am no stranger to my own collection of fall decor from upcycled items. Such as these decorative gourds that I made from glass bottles I could no longer recycle…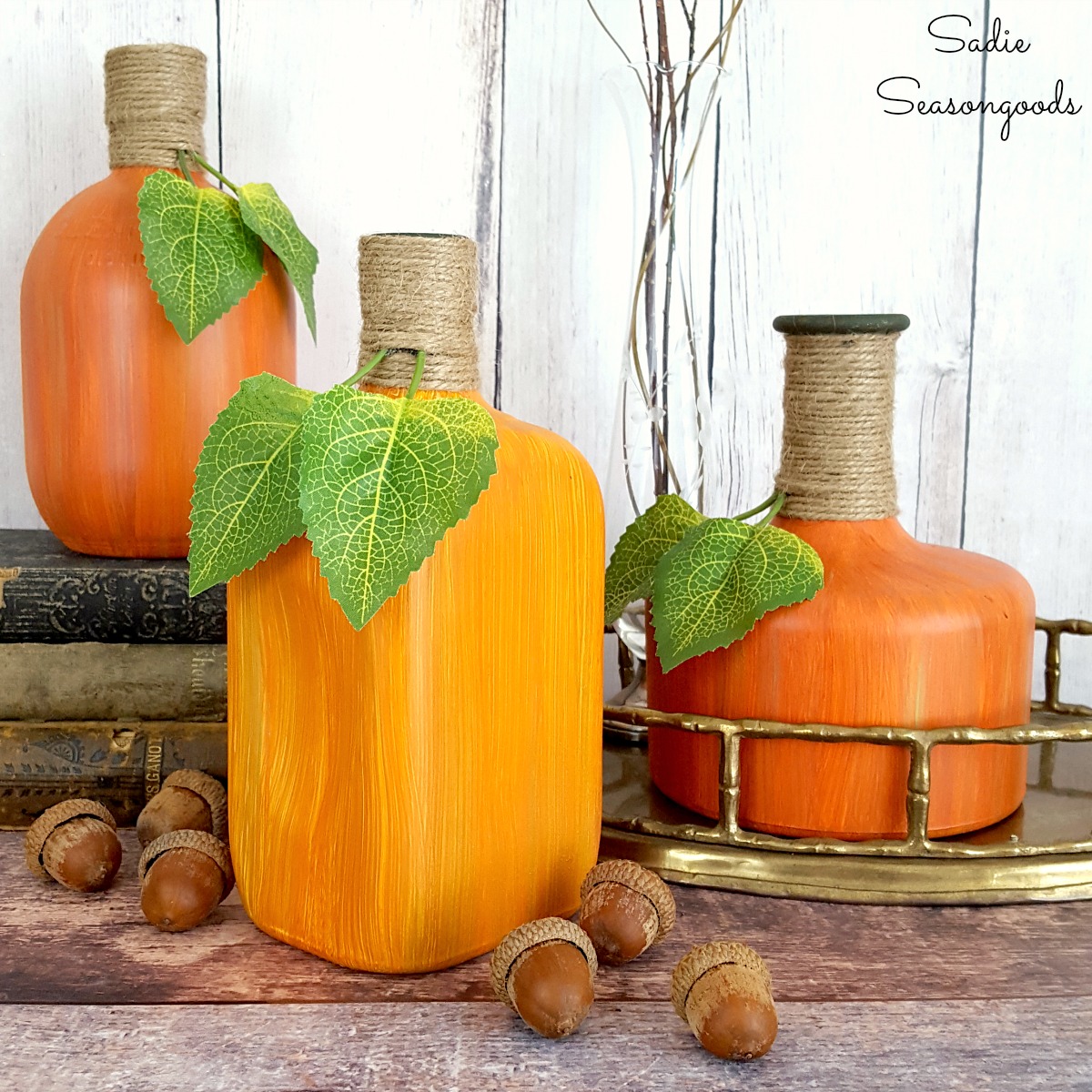 And these acorns I made from tweed coats that I bought at the thrift store!
Even though it won't "feel" like Fall outside my door for a while yet, it doesn't matter – I am ALWAYS in the mood for autumn. And based on what I can tell from my Pinterest feed, I am DEFINITELY not the only one who is ready for Fall to arrive.
So, here are some of my absolute favorite upcycling ideas for Fall Decor. From pumpkins, to acorns, to leaves and warm, earthy colors, all things autumn can be yours with a little repurposing magic.
*****
Upcycling Ideas for Fall Decor and Autumn Decorating
You are invited to the Inlinkz link party!
*****
Tell me you aren't jazzed about autumn craft projects and Fall Decor after seeing these ideas! Whether you see a pumpkin in anything round, an acorn cap inside a bowl, or autumn leaves from the book you're reading, it's definitely time to start creating your some Fall decor. Excuse me while I go grab a mug of mulled cider while I get my autumn crafting on!
If you enjoyed these upcycling ideas for autumn decorating, then you'll also love these DIY hand warmers that were made from flannel shirts!
Craft on!
S
Want to be notified when I publish my next upcycling project tutorial?
Subscribe to Blog via Email
Follow me on Social Media: