The first time I posted a Hudson Bay Wool Blanket–inspired project, I thought of it solely as fall or winter decor. Those classic HBC blankets are made of wool, after all, right? But, a few of my readers commented that the stripes actually reminded them of summer camp. So, I decided to revisit the same idea to create some camping decor to use during the summer months.
A quick refresher: my first Hudson Bay inspired project: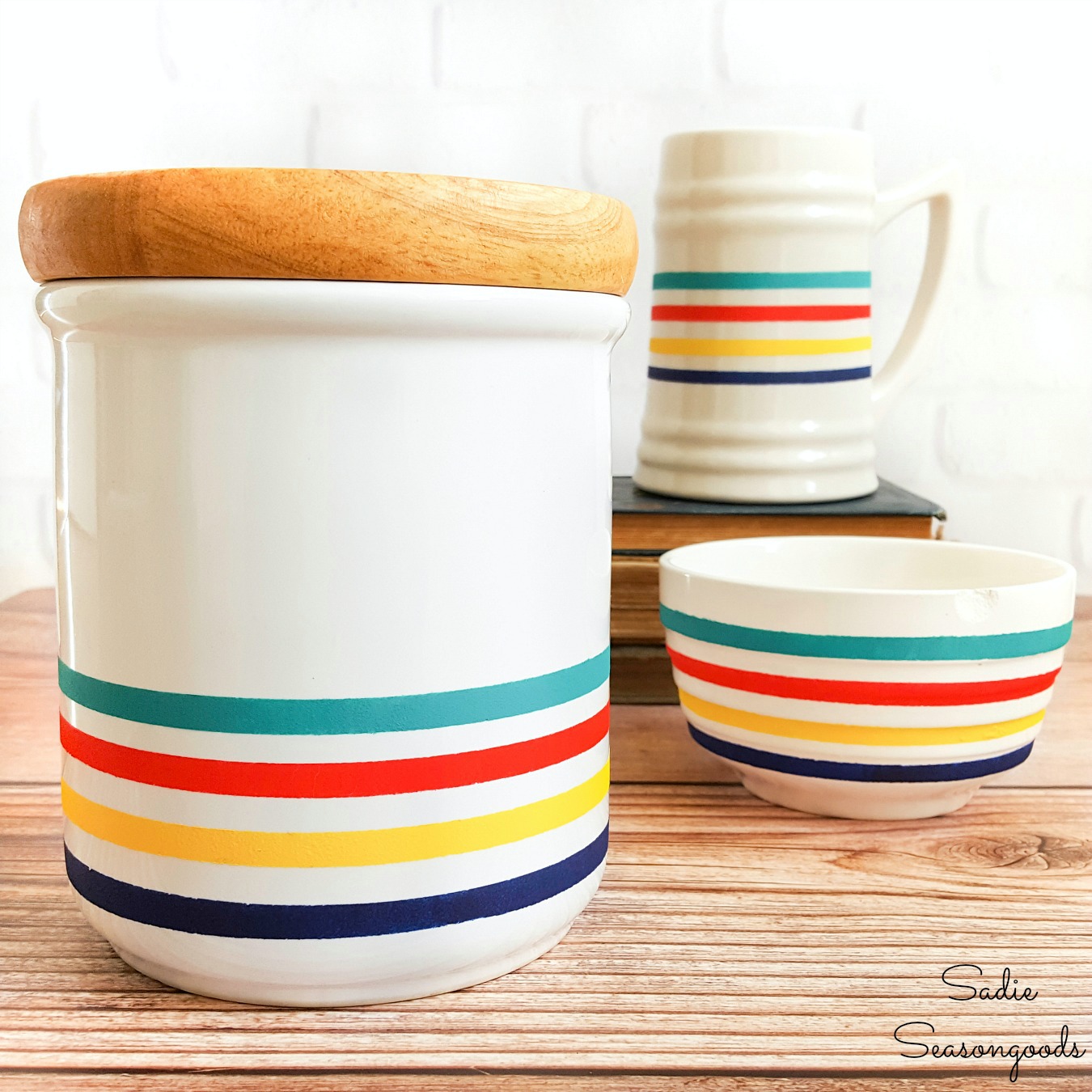 I'm also using a different "canvas" for this upcycling idea, too.
Instead of white ceramics from the thrift store, I wanted to upcycle some picture frames. Specifically, wooden frames that were wider around the perimeter.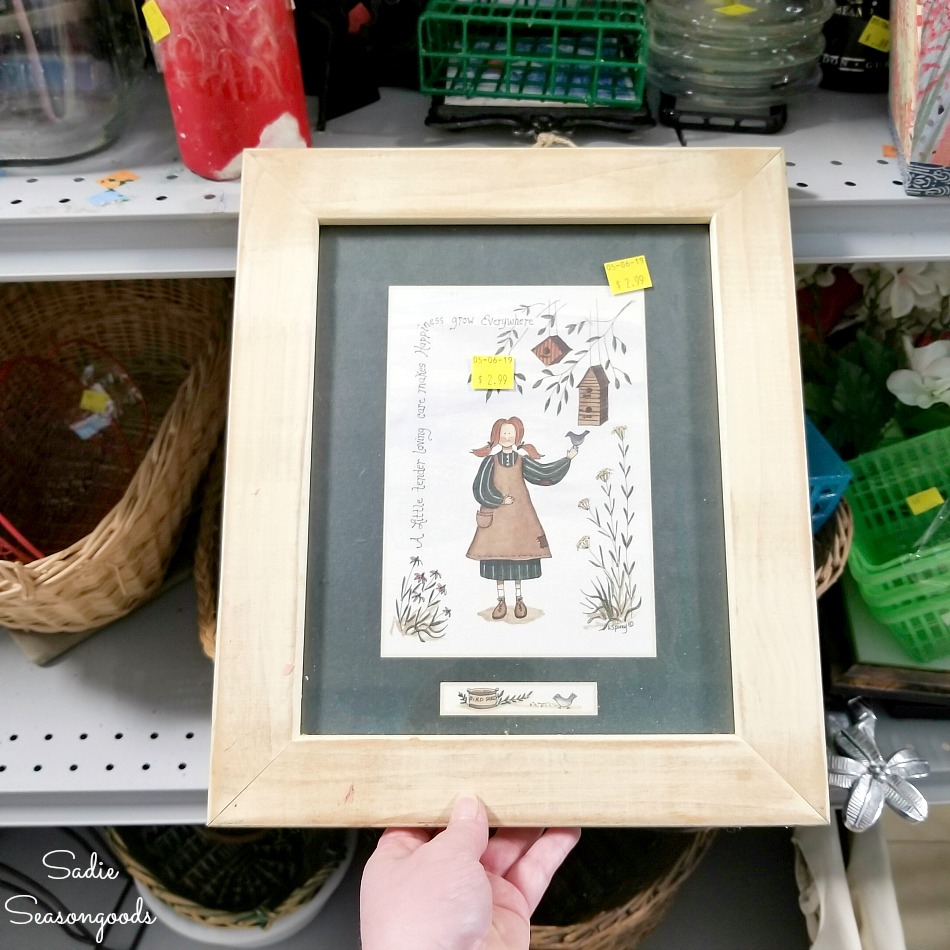 My plan was to paint the frames to look like the iconic stripes of a Hudson Bay wool blanket. After hitting a few thrift stores, I had a trio of frames to play around with.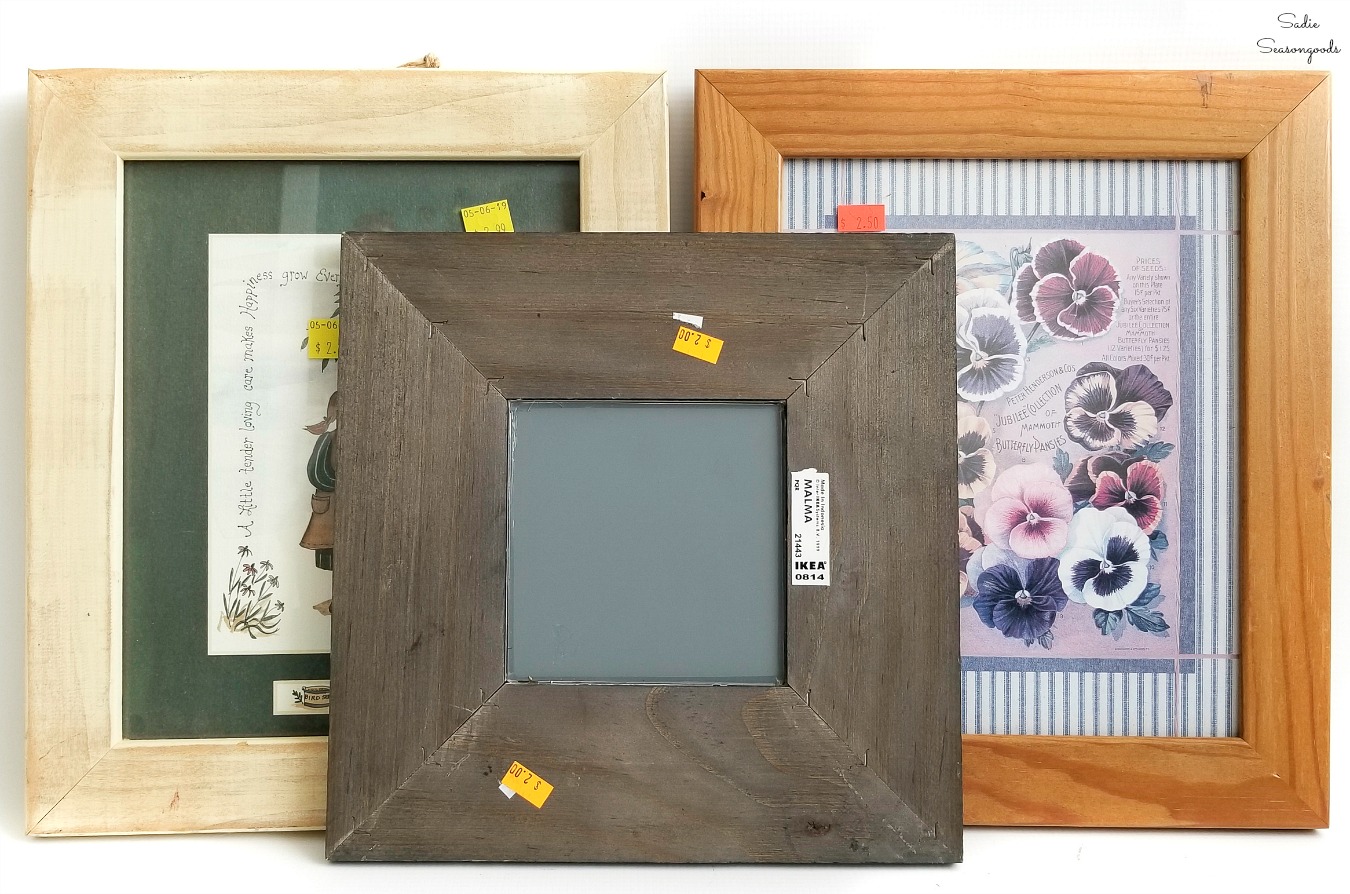 After removing everything from within the picture frames and a quick wipe down, they were ready to become the camping decor that I had envisioned!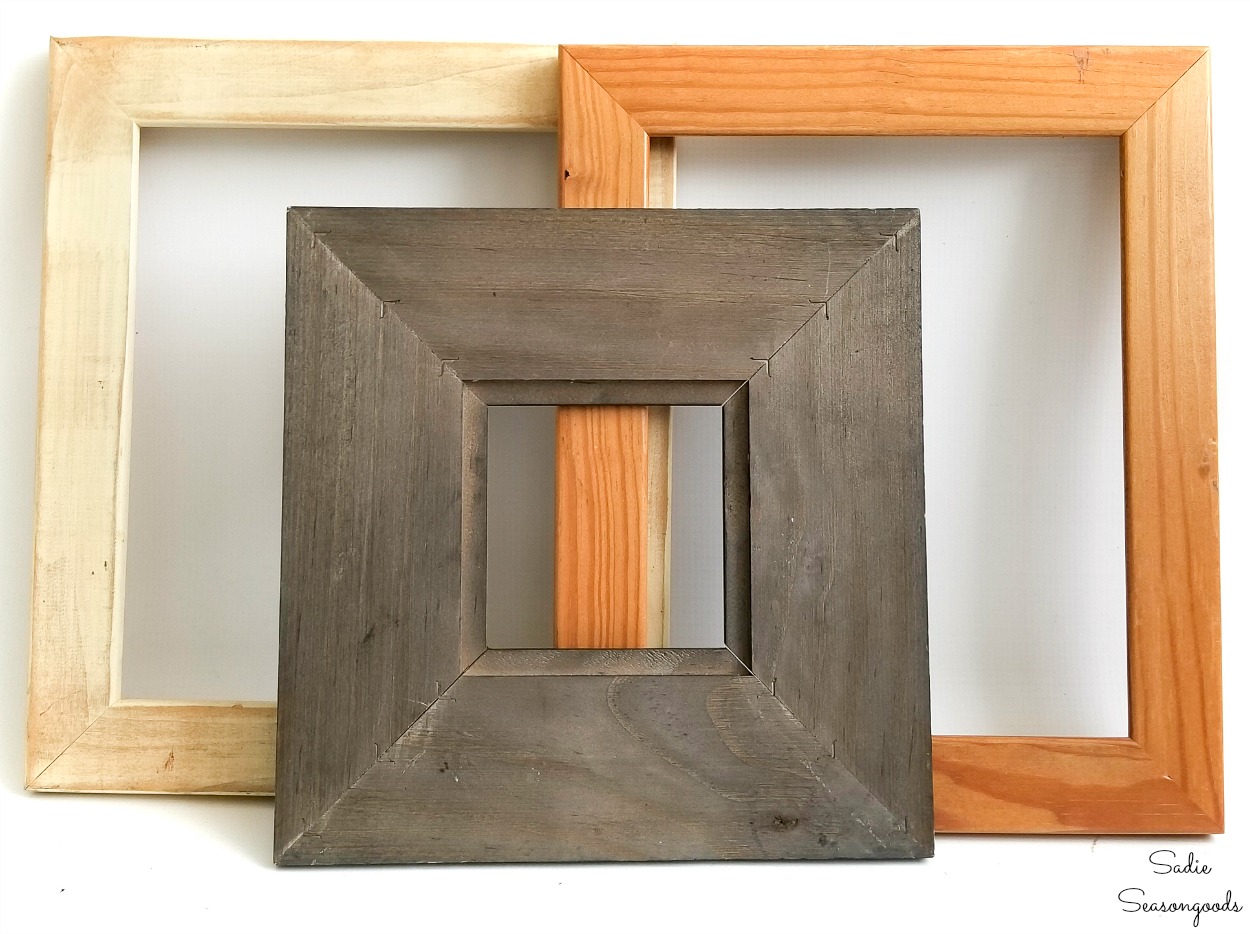 This post contains affiliate links for your crafting convenience. As an Amazon Affiliate, I earn from qualifying purchases.
Hudson Bay Stripes as Camping Decor
First, I painted each frame in a creamy off-white color.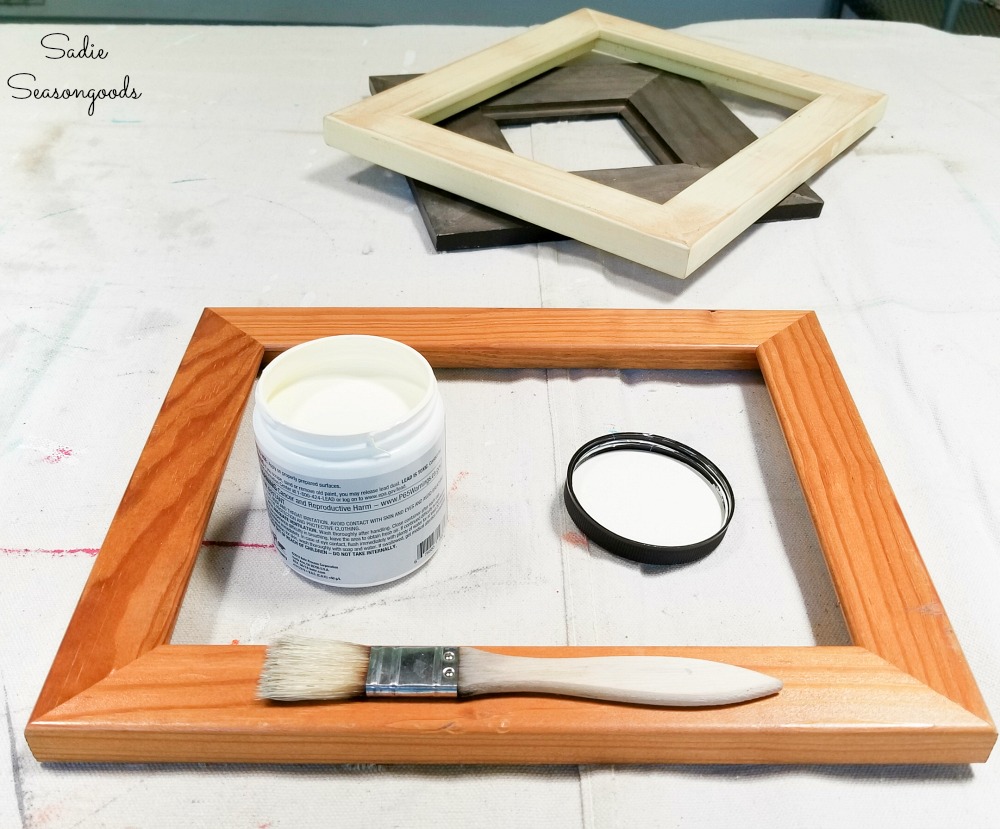 Now for the fun part – the iconic stripes of a Hudson's Bay Blanket!
Using 0.94" painter's tape, I measured out ¼" strips and cut them using my rotary cutter on a self-healing craft mat.
Then, I carefully placed the strips of tape on the painted picture frame. These would act as adhesive stencils for painting the Hudson's Bay-inspired stripes!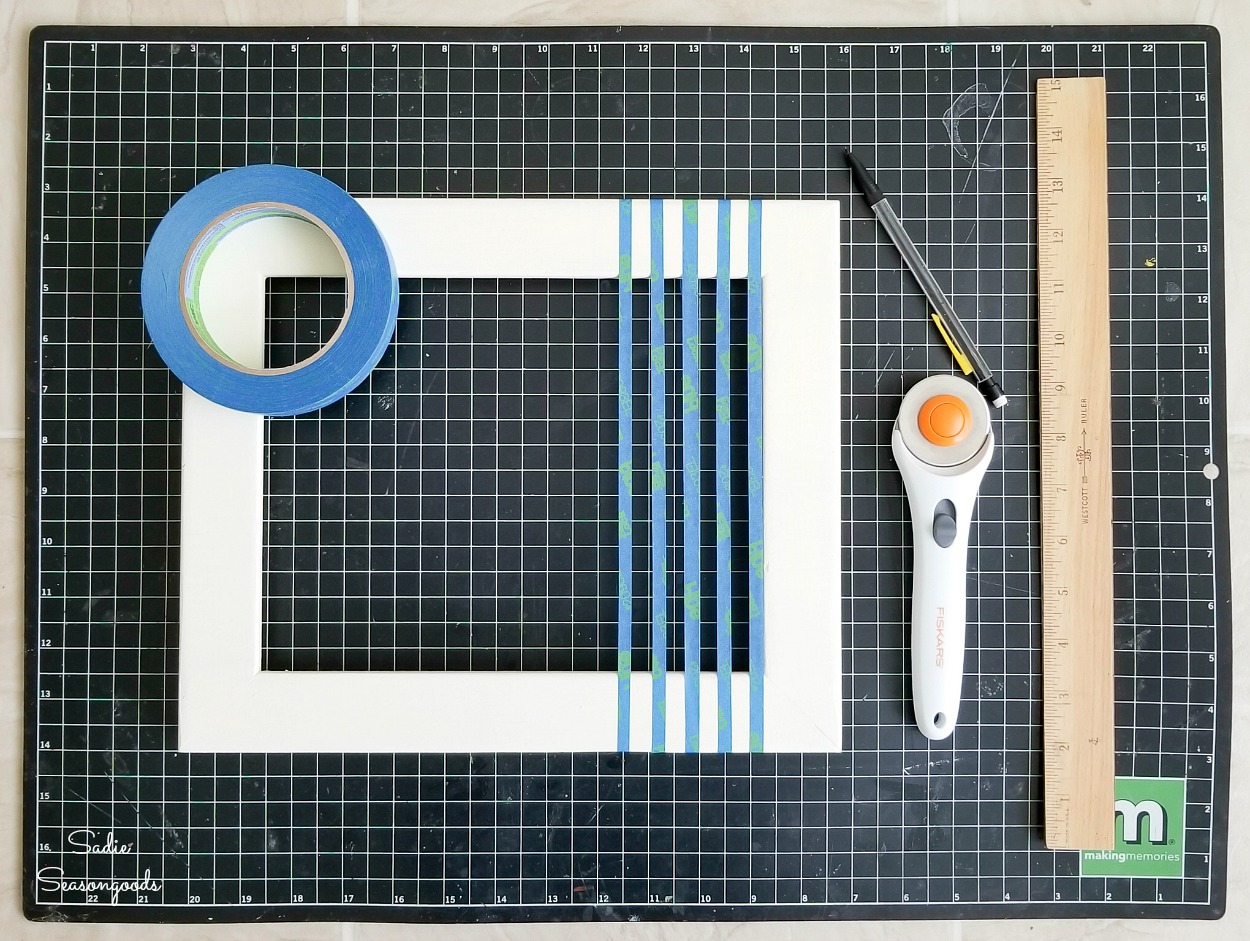 Next, I assembled craft paints that resembled the colors of an HBC blanket: red, green, yellow, and deep blue.
Using the smallest stenciling brushes in my arsenal, I carefully stippled on the paint between the tape stencils.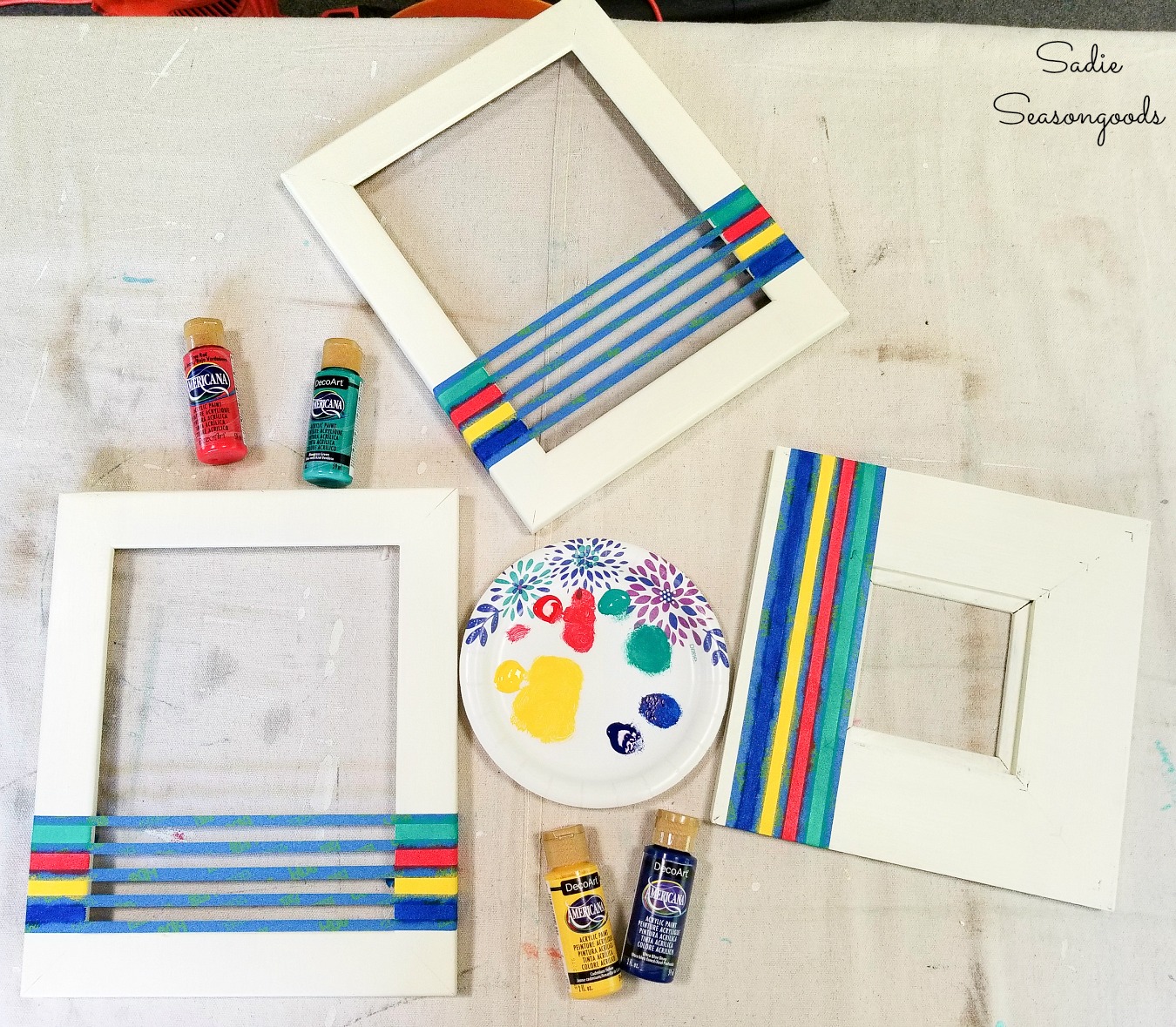 In retrospect, I should have added some black paint to the blue to make it a lot darker. Coulda, shoulda, woulda…
After the paint dried, I carefully removed the painter's tape. And just like that, I had some camping decor that was inspired by an HBC blanket!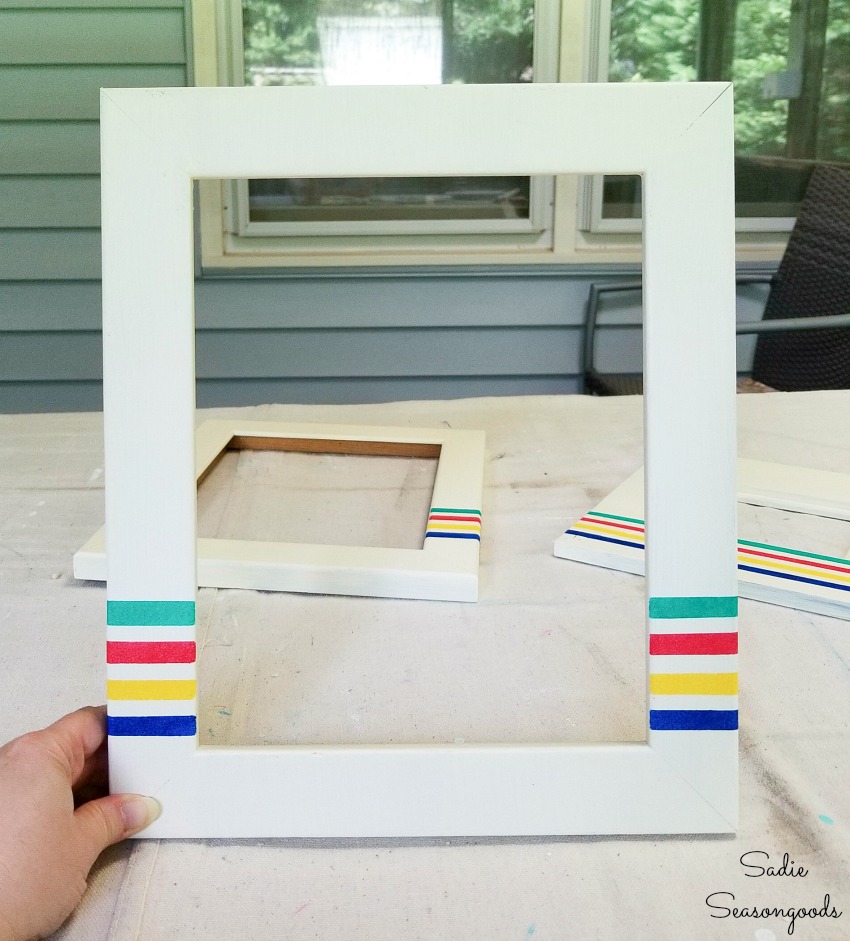 I could have left well-enough alone, but you know me by now! I love a little more "rustic"-ness to my projects.
So, I used 220-grit sandpaper to gently distress the entire frame, including the stripes.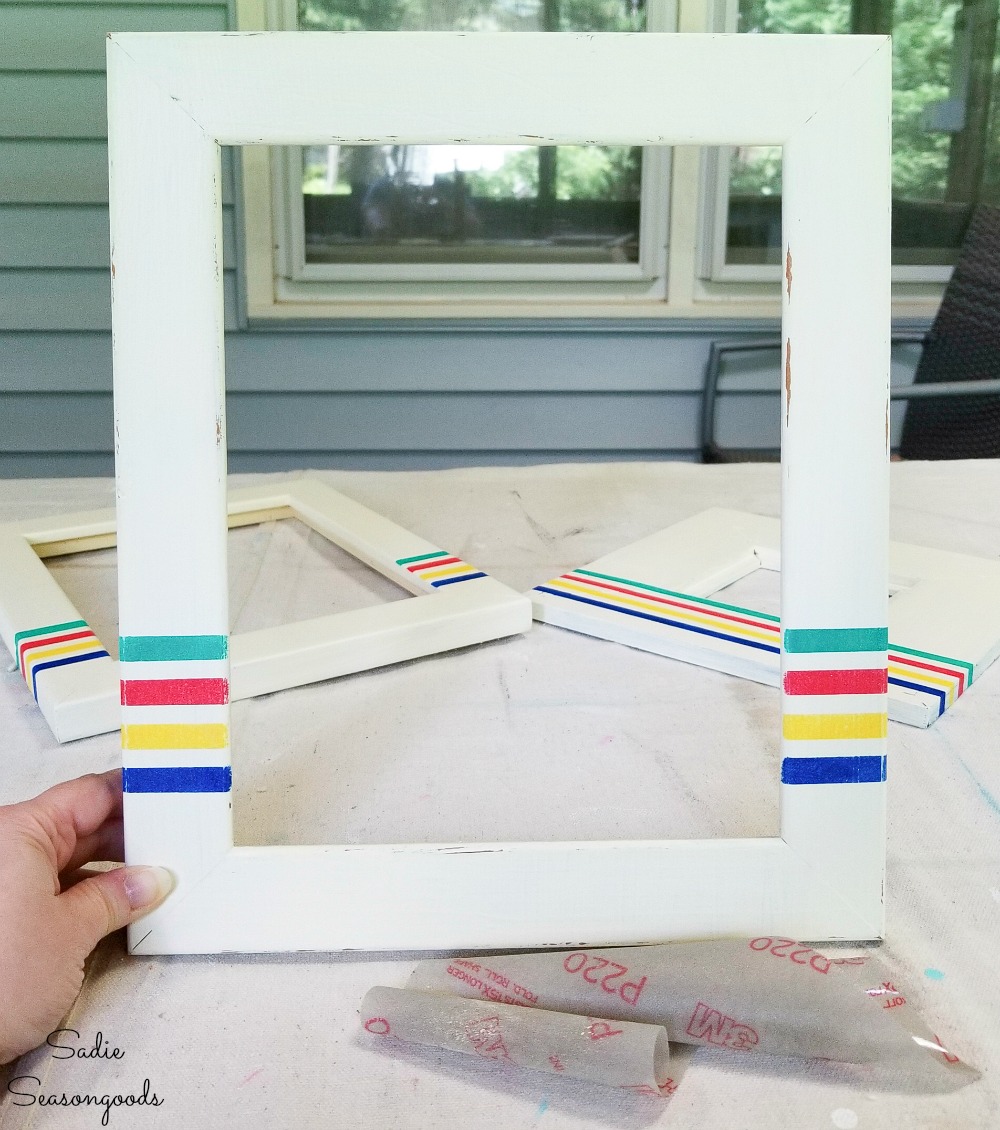 Lastly, I spritzed each frame with a flat clear topcoat to seal in the paint and protect it over time.
Camping Decor with Repurposed Picture Frames
I loved how painting the frames like an HBC blanket turned out, and I'm not sure if I'll fill them with photos or leave them empty. Either way, I love the summer camp decor feel they have.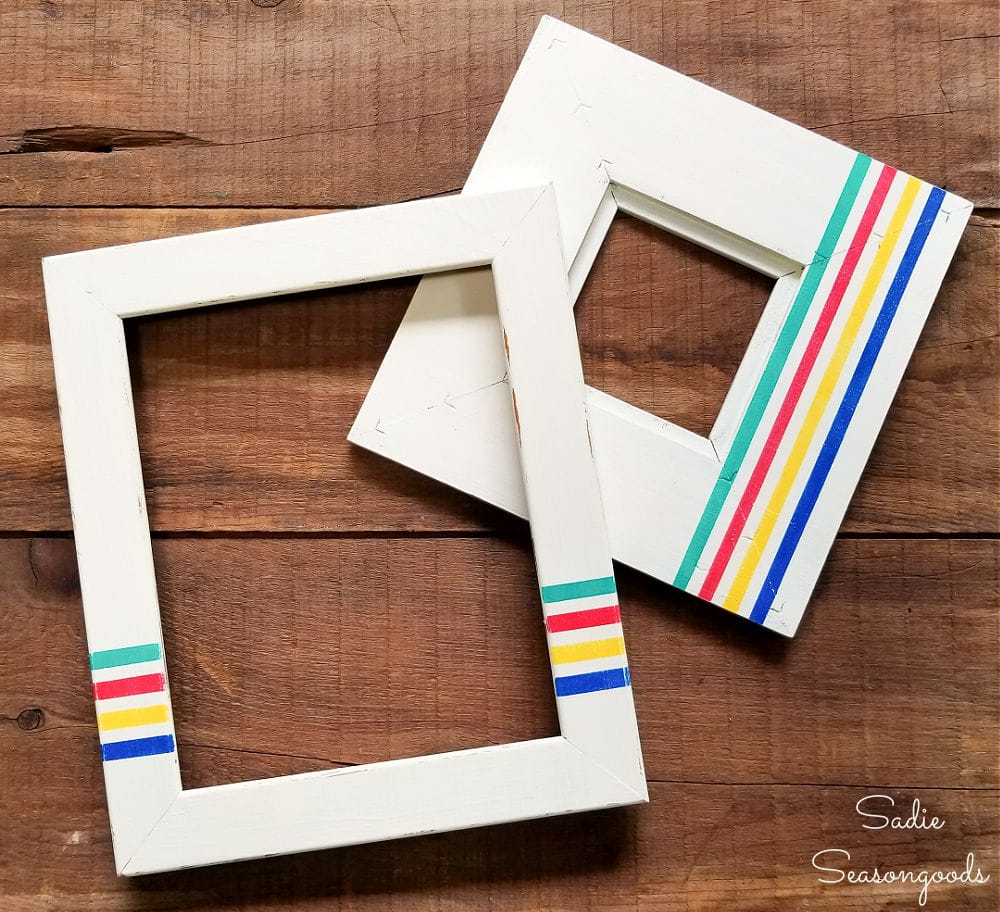 With some other vintage camp treasures (old binoculars, lanterns, canteen, scouting memorabilia, etc.), these frames would be perfect for a mantelscape or vignette of camping decor.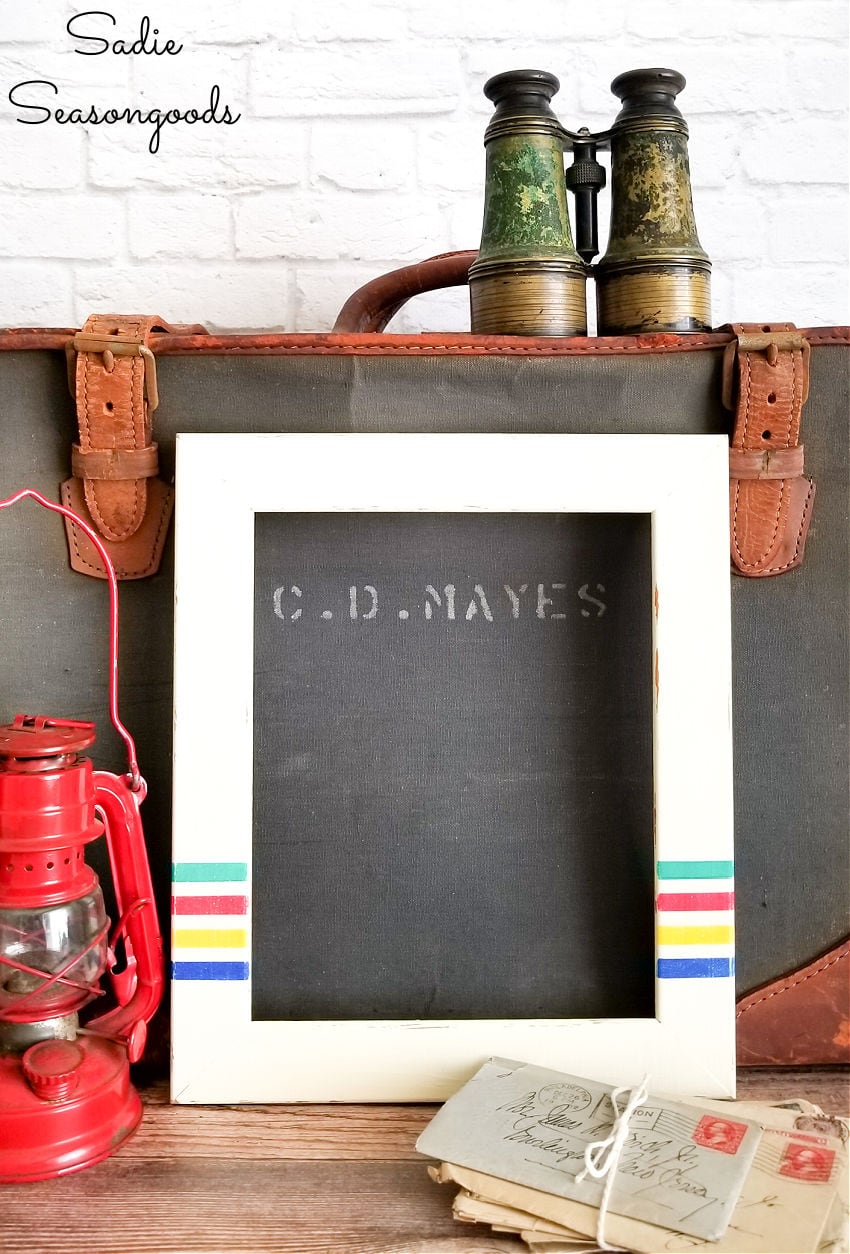 And, of course, these would be excellent mixed into your autumn and/or winter decor, as well. But it's nice to create some summer decor inspired by camping!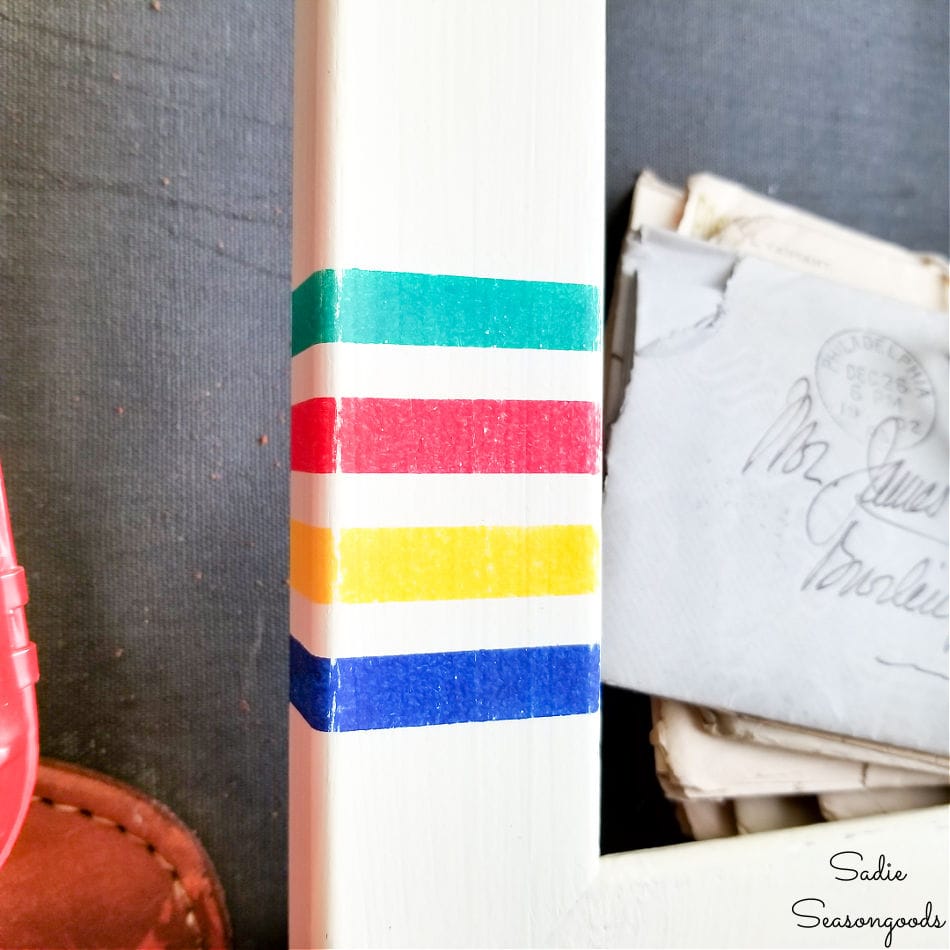 Usually my summer decor projects are either beachy/coastal in nature, or patriotic in red, white, and blue!
If you enjoyed this upcycling idea for camping decor, then you'll love how I gave this vintage canteen a cozy makeover!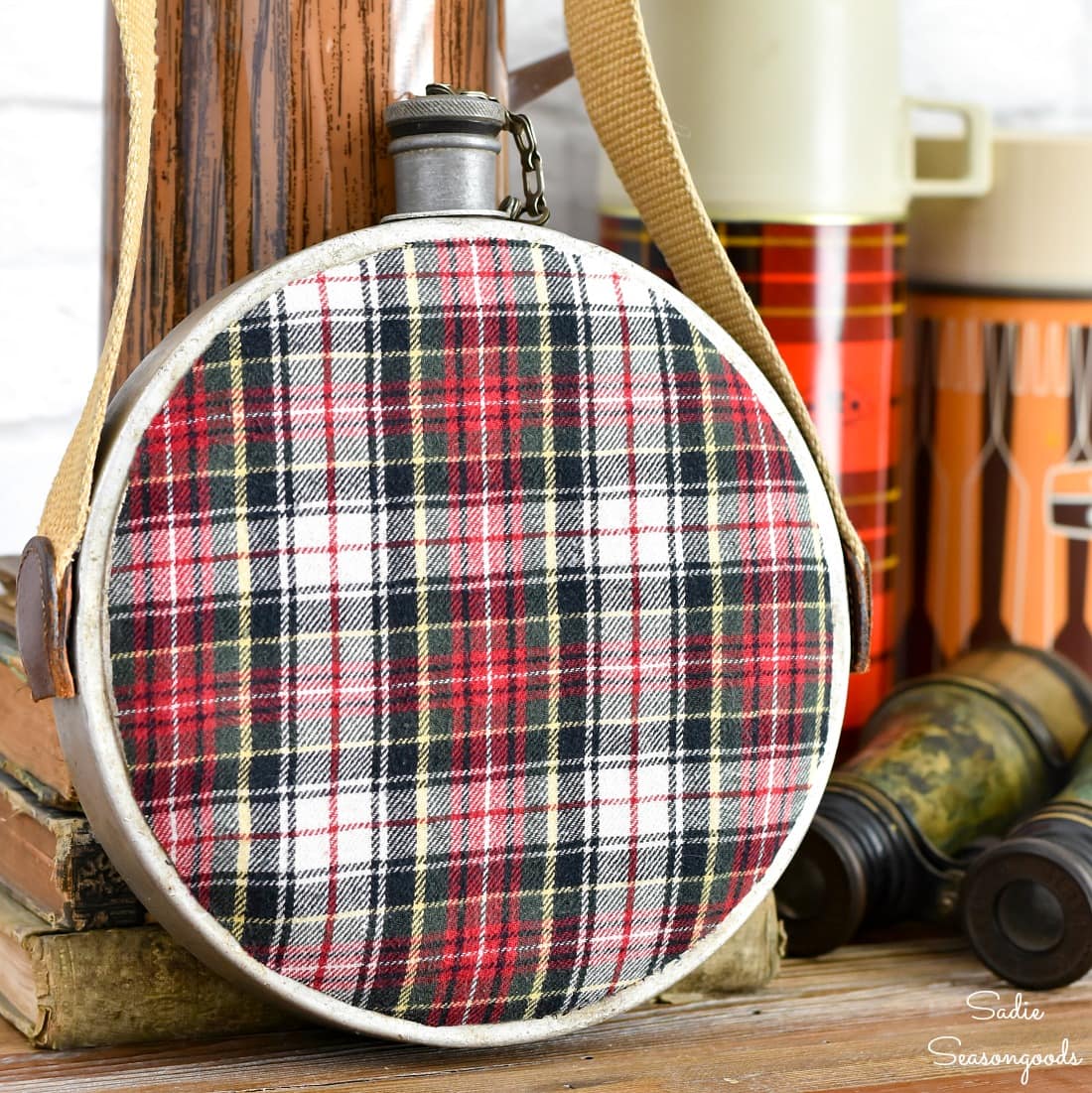 I'm also super excited to announce that my first book is now available! If you love working with flannel or fabric crafts in general (sewing and non-sewing), then you will LOVE "Crafting with Flannel"!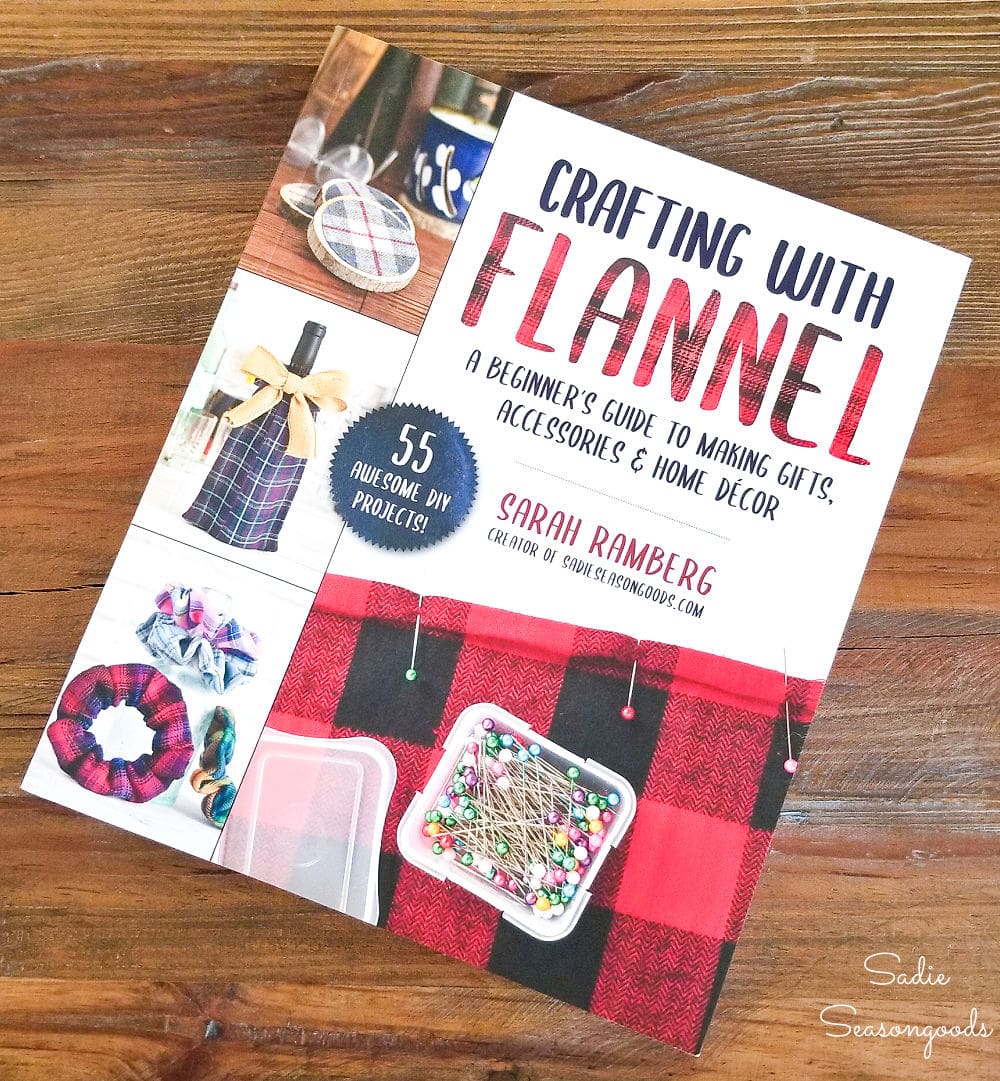 Craft on!
S
Want to be notified when I publish my next upcycling project tutorial?
Subscribe to Blog via Email
Join me on Social Media:



PIN ME!