This magazine rack was a thrift store find that came home with me, even though I had no plan in mind. But it was heavy and sturdy (i.e., good quality) and seemed like it was a blank canvas for a future project. It finally dawned on me that it would be PERFECT as a brochure stand in a mountain cabin that my in-laws own.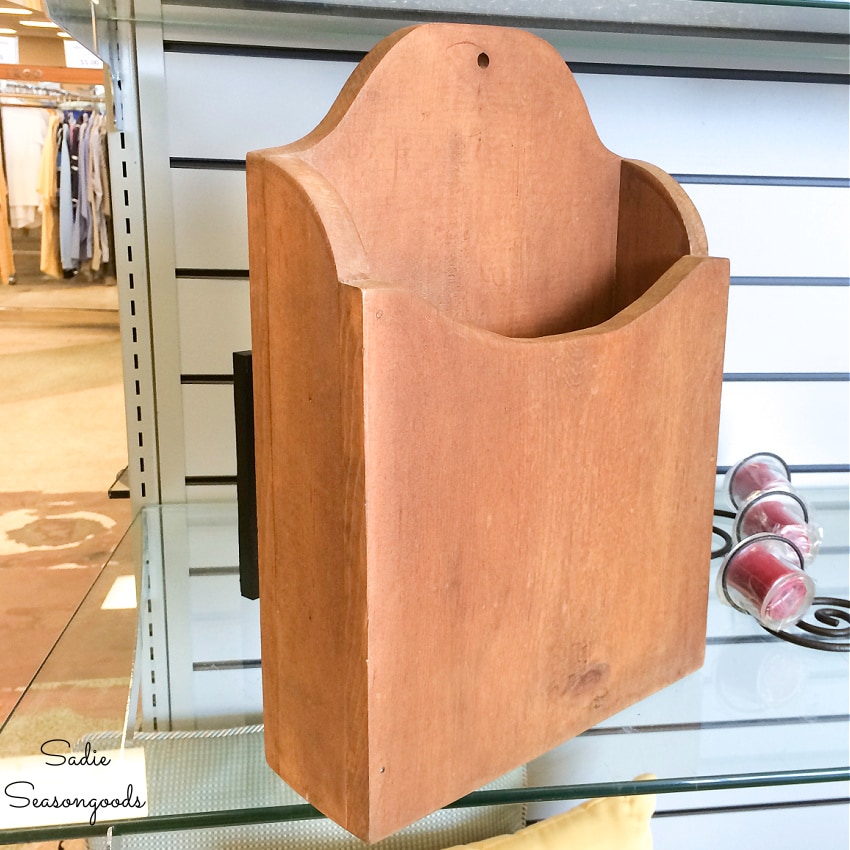 It actually reminded me of a similar wooden magazine holder that I had previously made over. But I went in a VERY different decor direction with that one…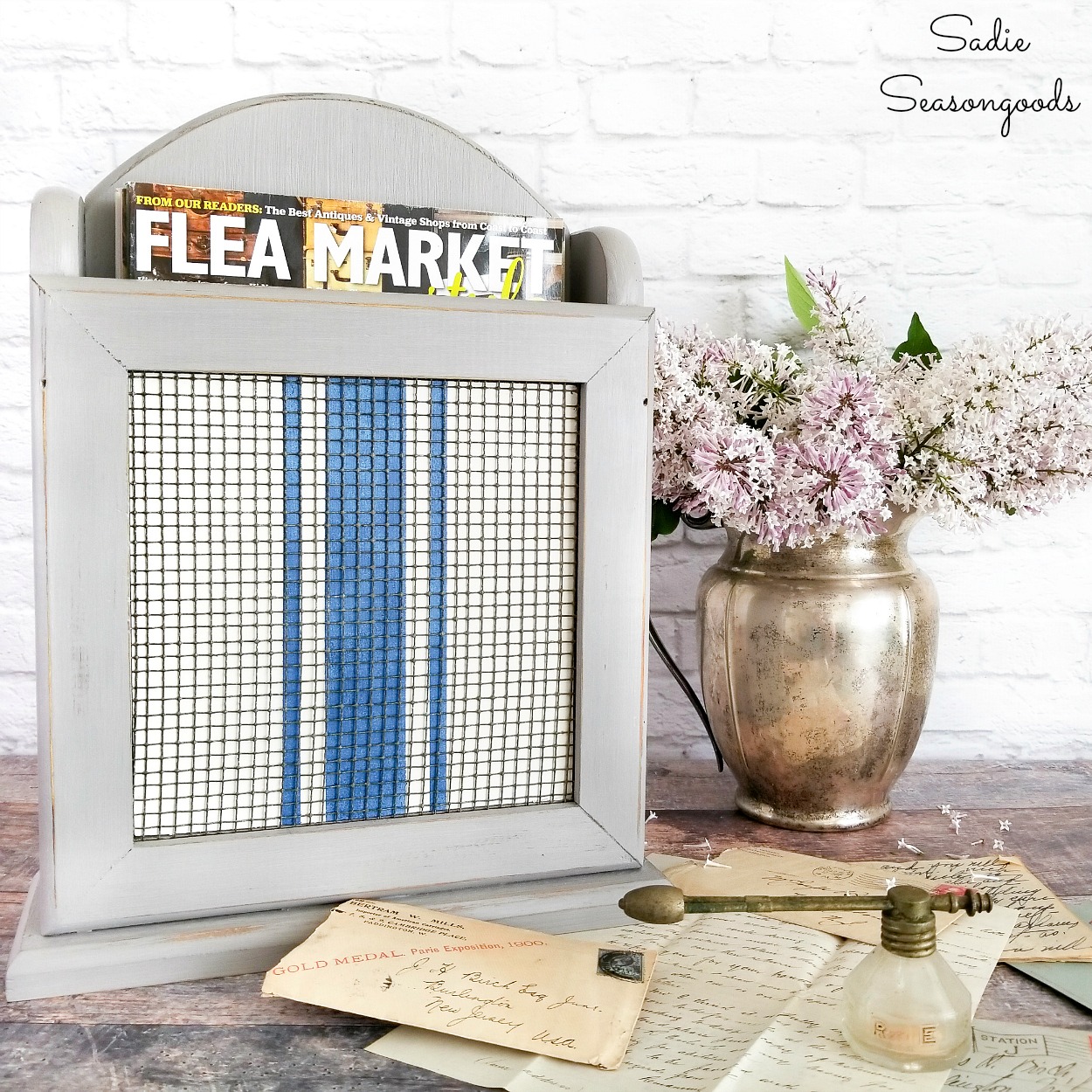 But this would would not only become functional for their rental property, but I could transform it into mountain cabin decor at the same time.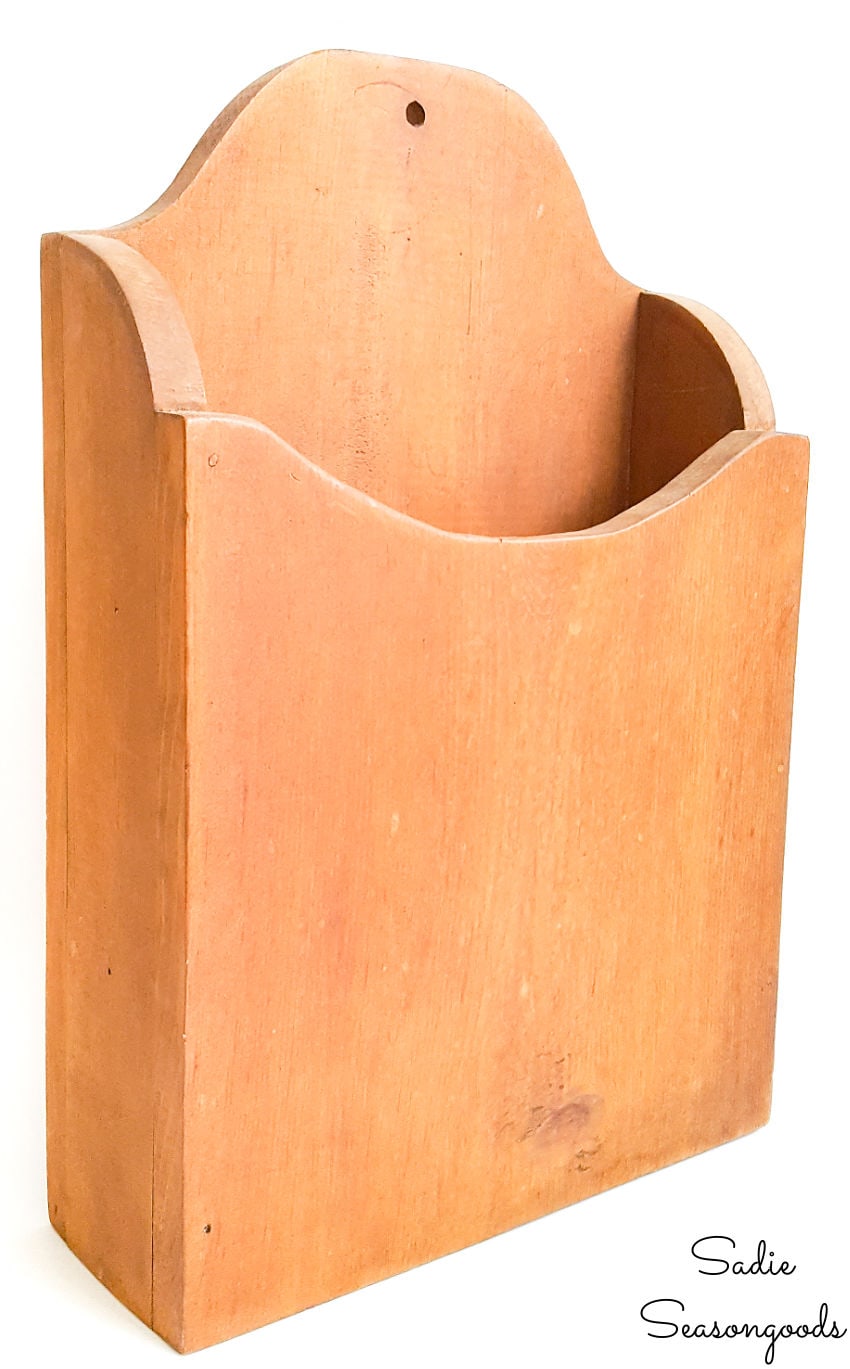 I decided that I could decorate the front of the brochure stand to coordinate with the mountain lodge decor in the cabin. And I had another idea to make the sides functional, as well!
This post contains affiliate links for your crafting convenience. As an Amazon Affiliate, I earn from qualifying purchases. All blue, bold, and underlined text is a clickable link, either to a product or to a related post.
Stenciling a Brochure Stand for a Rental Cabin
Speaking of stencils, I found the perfect one and ordered it in a custom size to fit the brochure stand.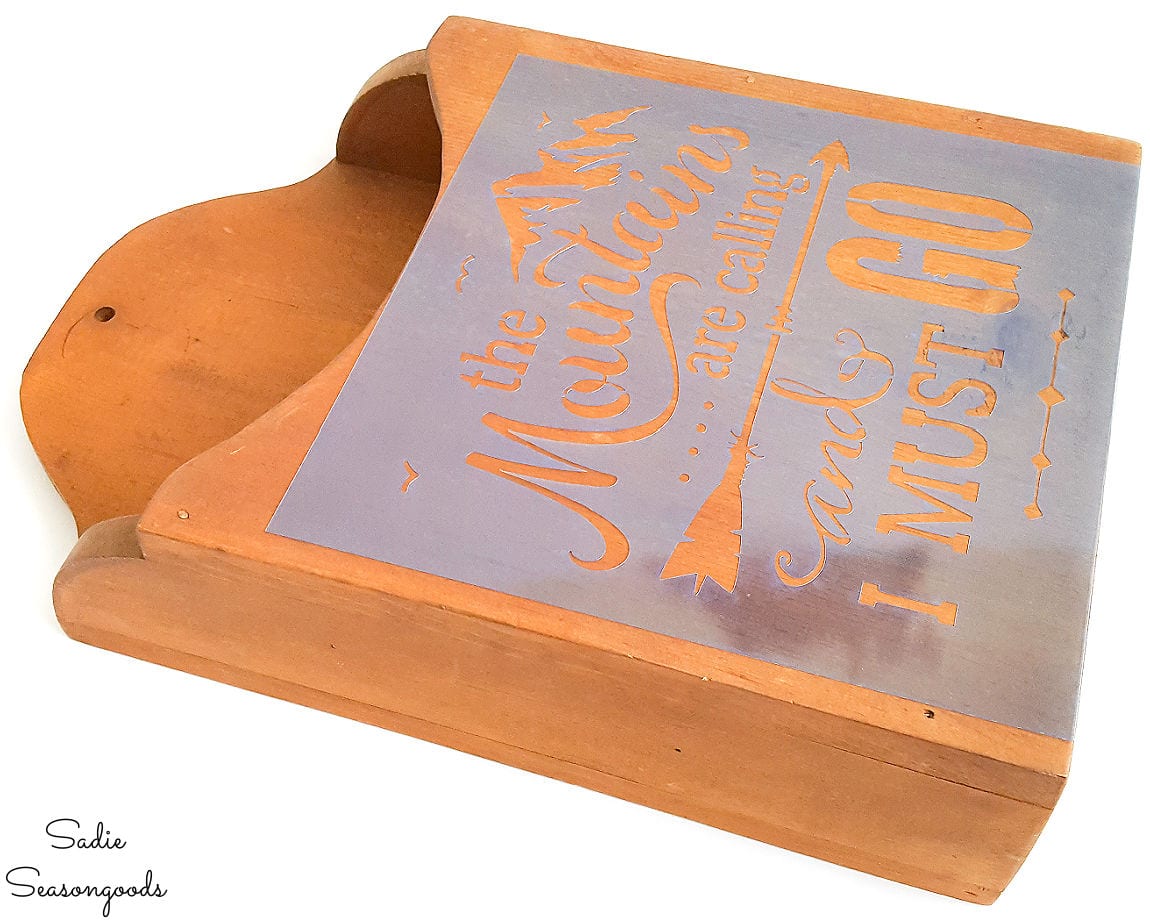 As I've mentioned before, I've really been working on my stenciling game. I've found that I can use inexpensive craft paint and it works just fine. For me, the secret to stenciling success is in the brushes I use!
And I seriously love the ones that come from this shop.
First, I used a dark (almost black) brown for the lettering of the mountain quote, and added a touch of dark green to the non-words.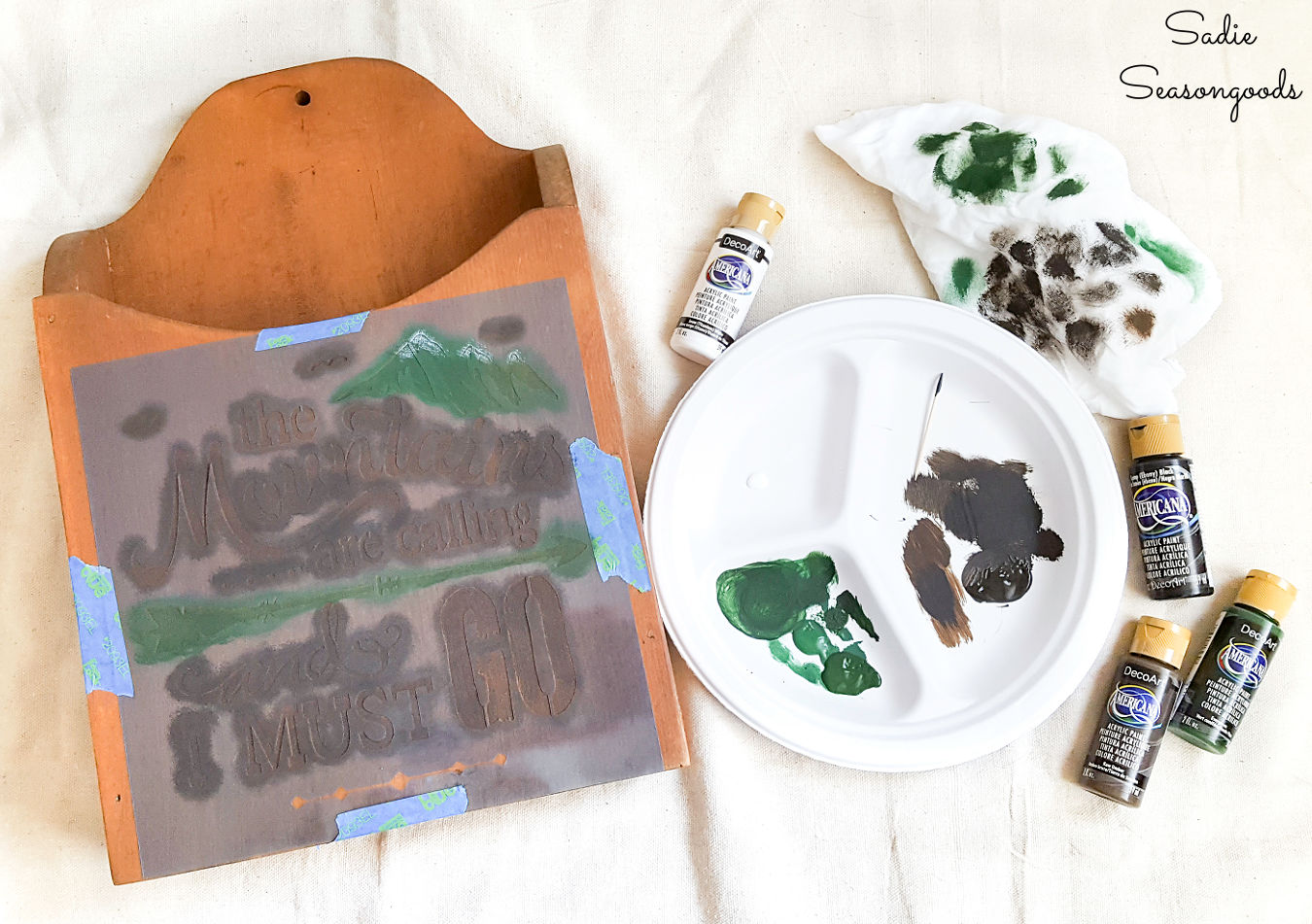 When all was said and done, this is how it looked! And yes, I added just the slightest touch of white to the mountain tops!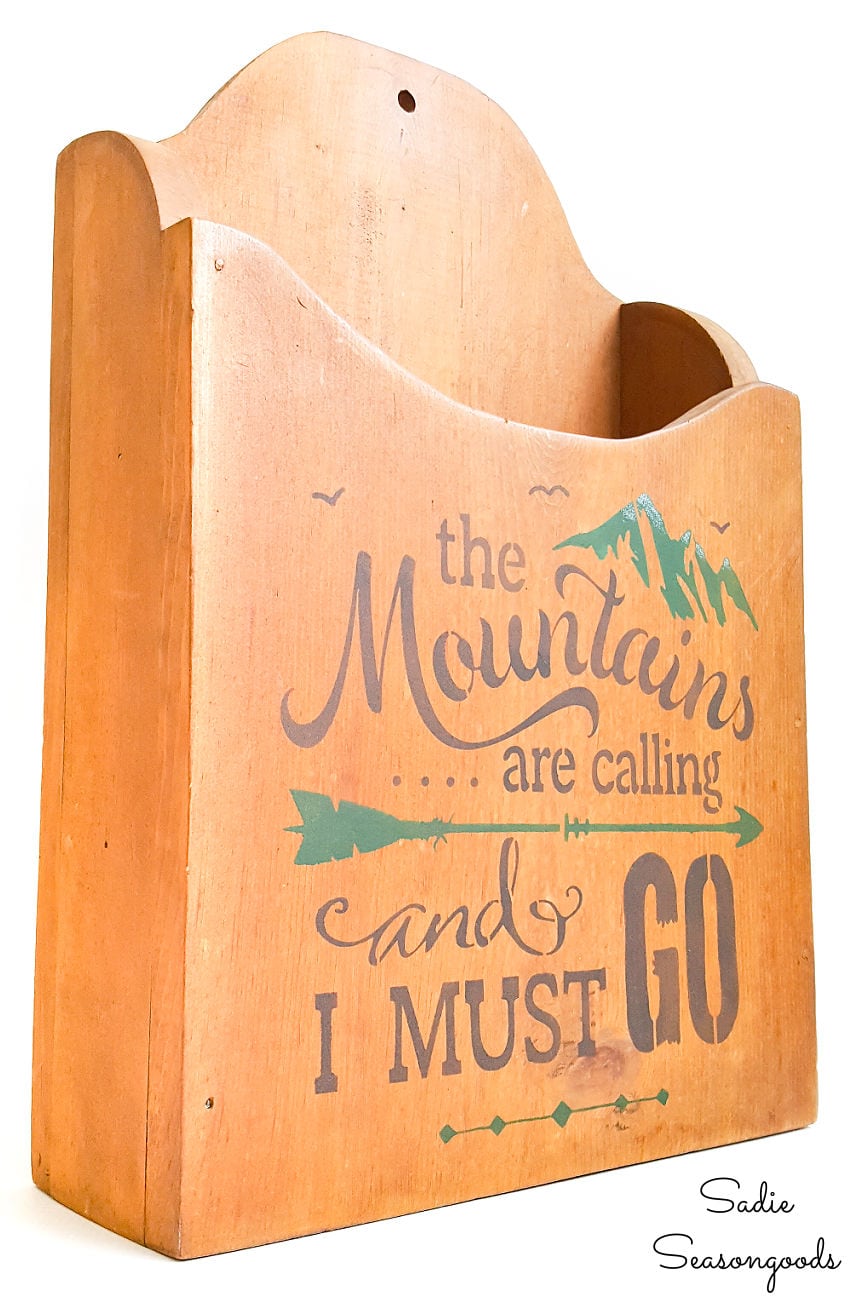 Isn't that seriously the best mountain quote? I have a feeling that I will get a LOT of mileage out of this vinyl stencil.
I could have stopped there for sure, but I decided to add one more touch.
Since this brochure stand will hold local pamphlets and maps for renters and travelers, wouldn't it be nice to add pockets on the sides for local business cards, as well?
Making Business Card Holders from Leather Scraps
On one of my junkin' journeys, I found a huge stash of leather scraps. I'm guessing that they came from a sample book from a furniture or upholstery store.
Either way, I bought a slew of them for future projects, and decided to repurpose some of them on this brochure stand.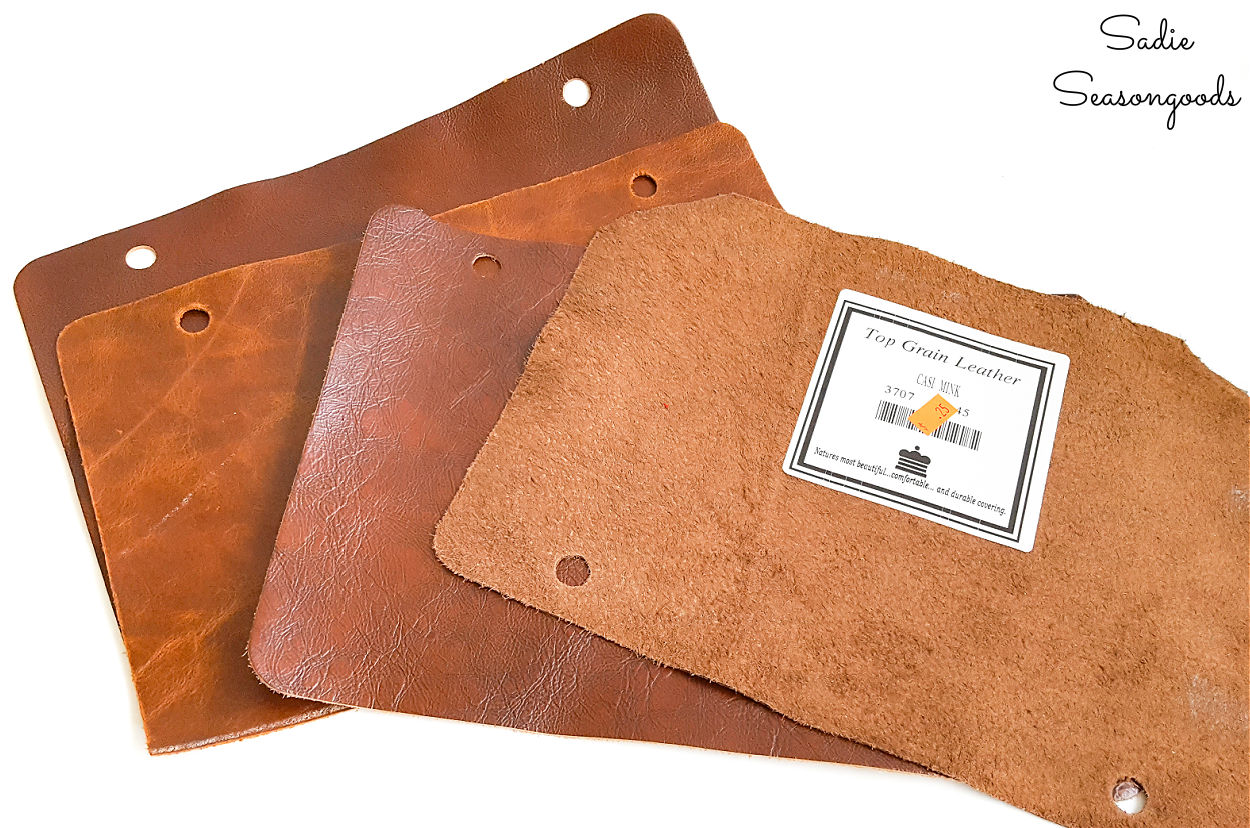 My plan? To take some of these leather scraps and create small pockets to be attached to the brochure stand. Perhaps smaller ones for business cards and maybe a large one on the back for local restaurant menus.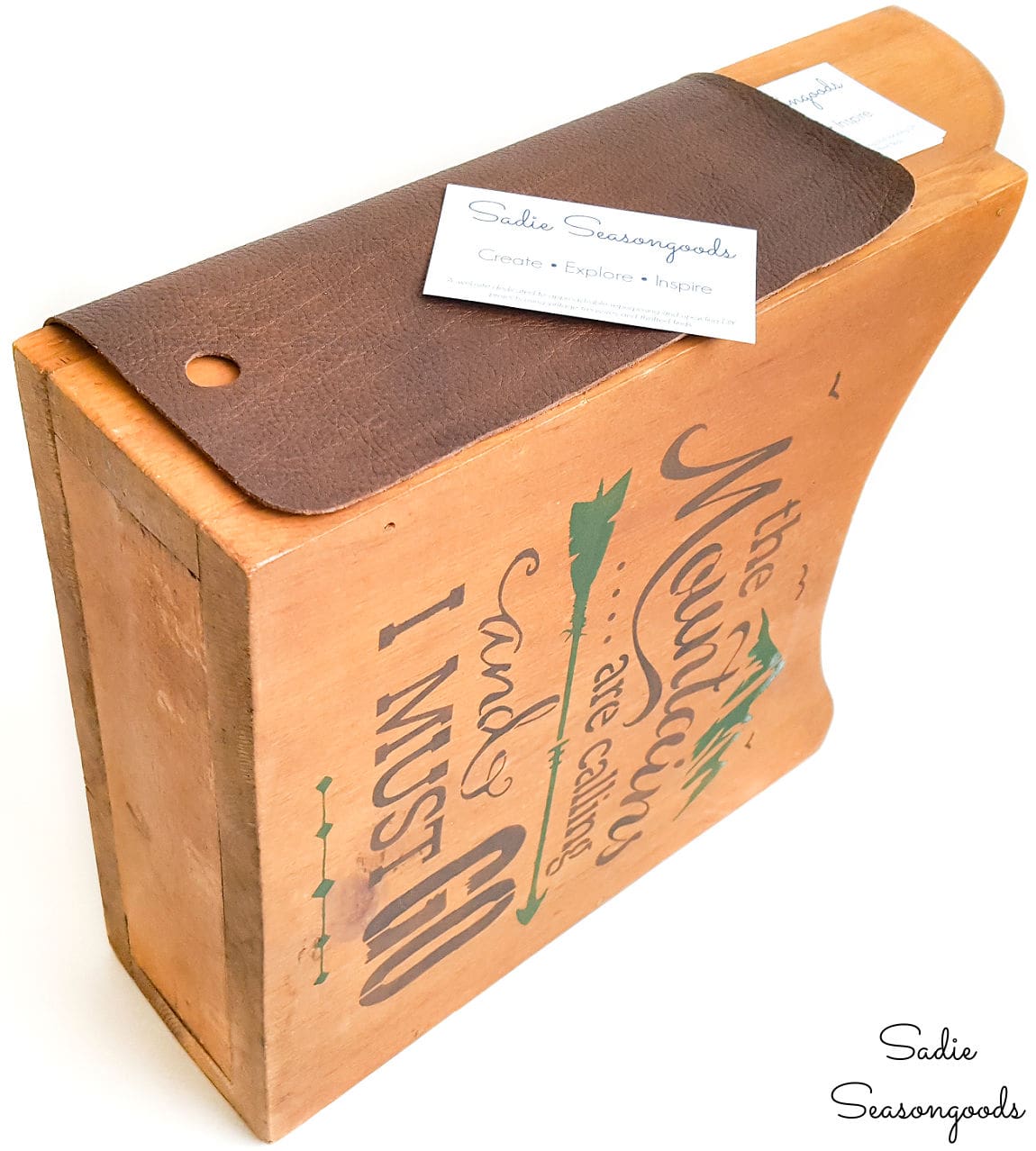 First, I used my mixed media shears to cut out small leather pockets that fit on the sides of the brochure holder.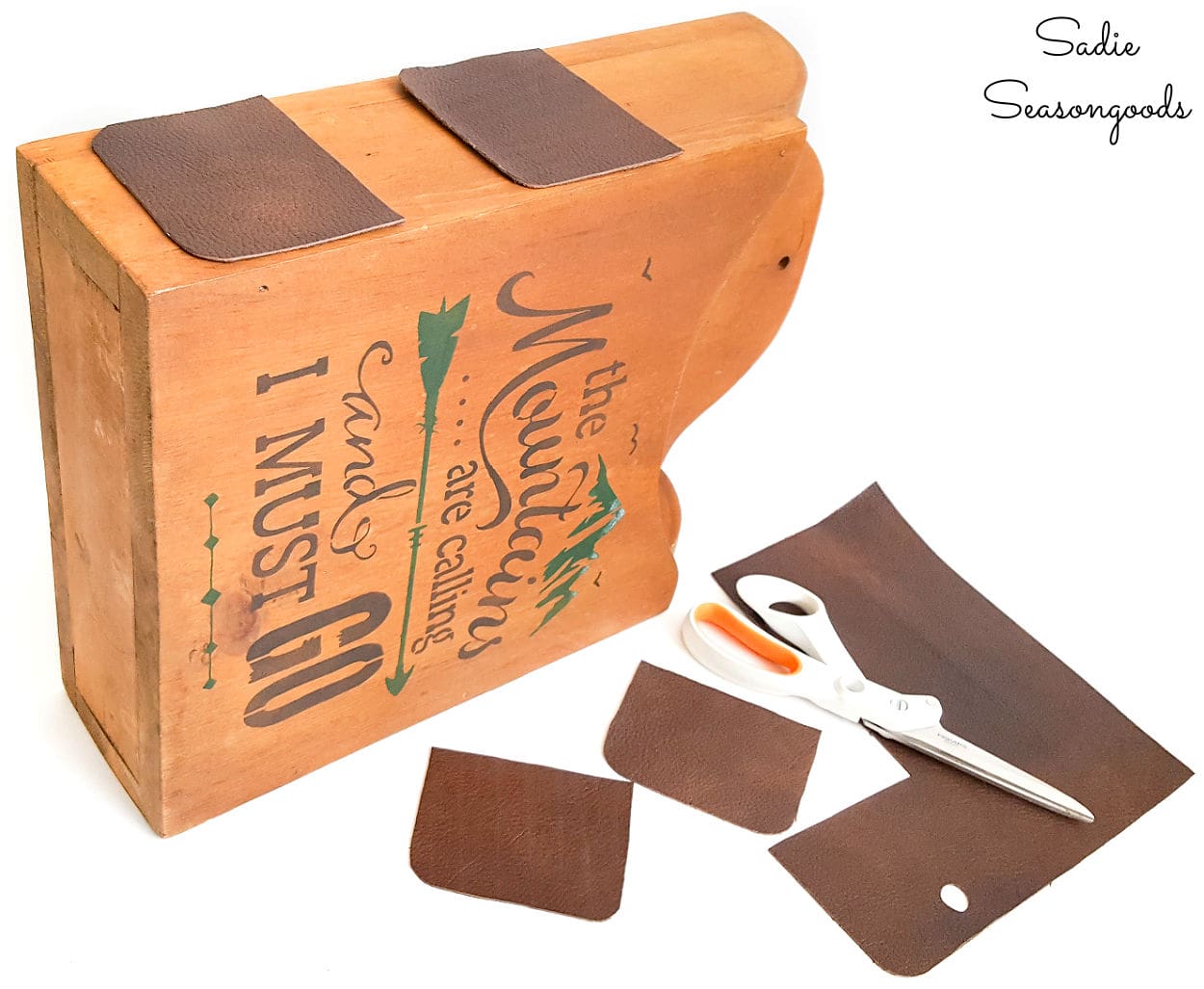 Then, I carefully attached each leather pocket to the brochure holder using tiny antiqued brass screws.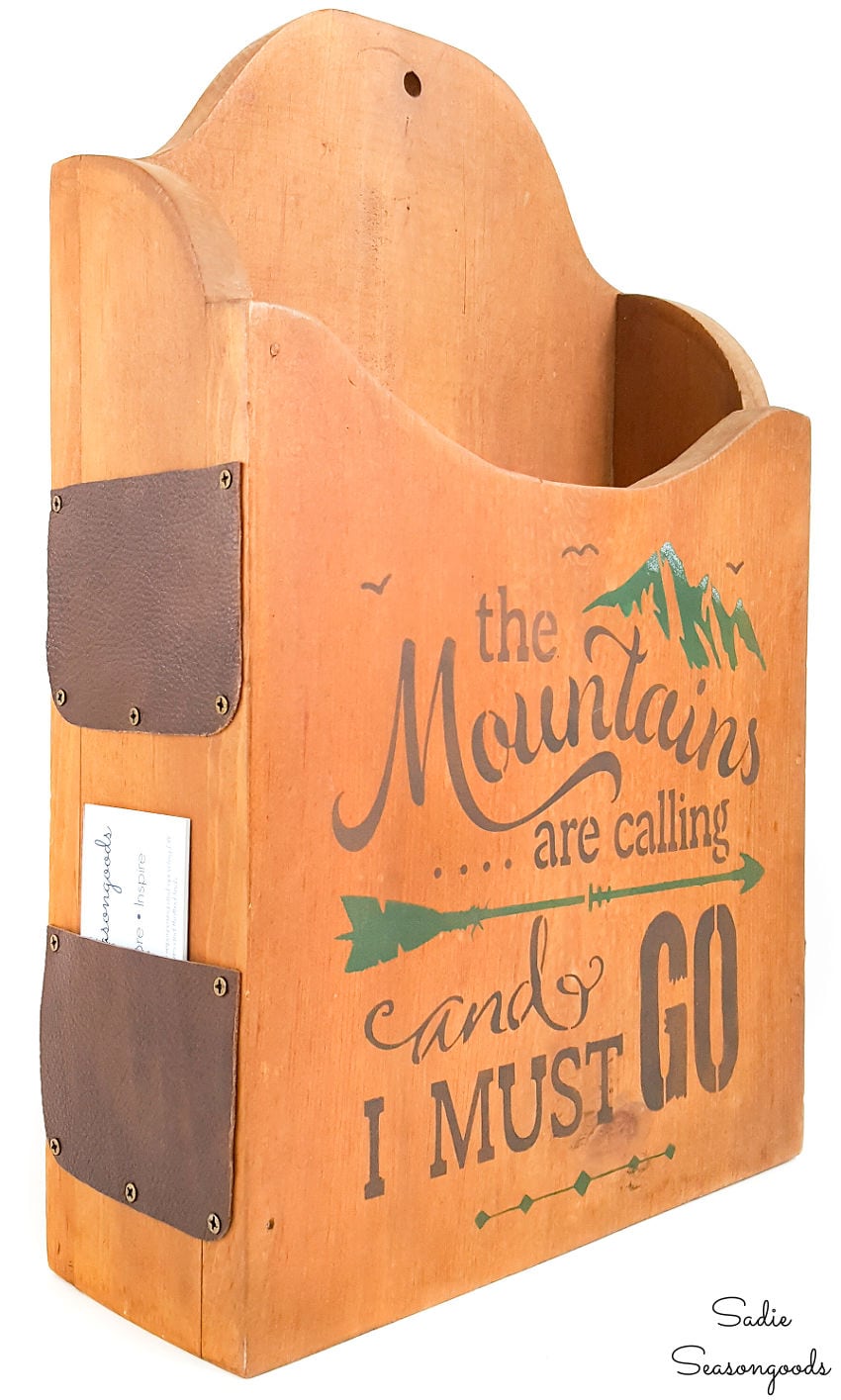 And that was it! I was ready to place the brochure stand in one of the north Georgia cabin rentals!
Brochure Stand and Mountain Cabin Decor
How perfect is that? The brochure holder will live in the rental cabin, filled with maps, booklets, and inspiration for mountain adventures! I'll collect some business cards from favorite shops, orchards, and restaurants to add to the pockets, as well.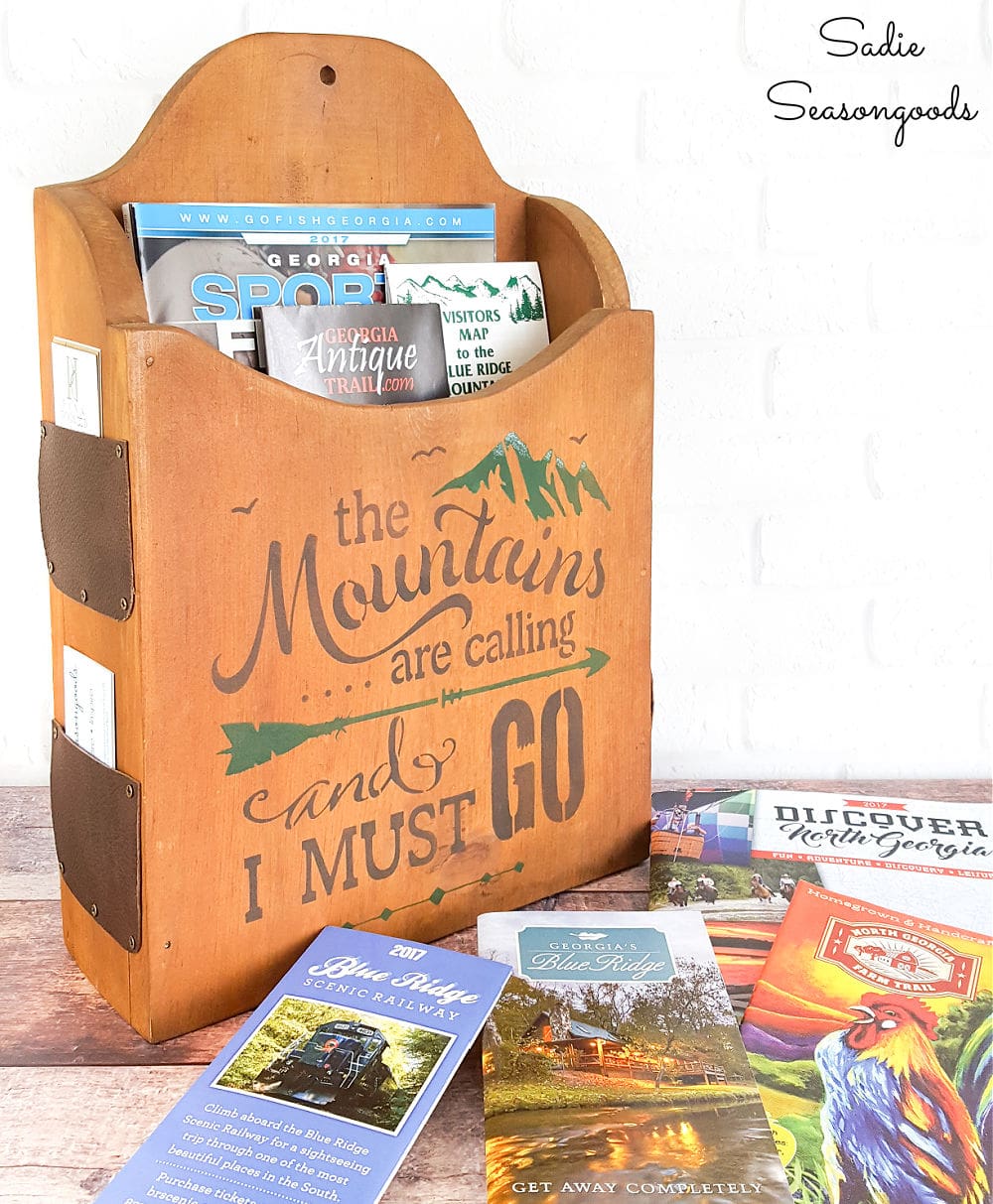 And there it is! Ready to inspire visitors and renters to go on adventures near the mountain cabin rental. It fits right in with their mountain lodge decor, doesn't it?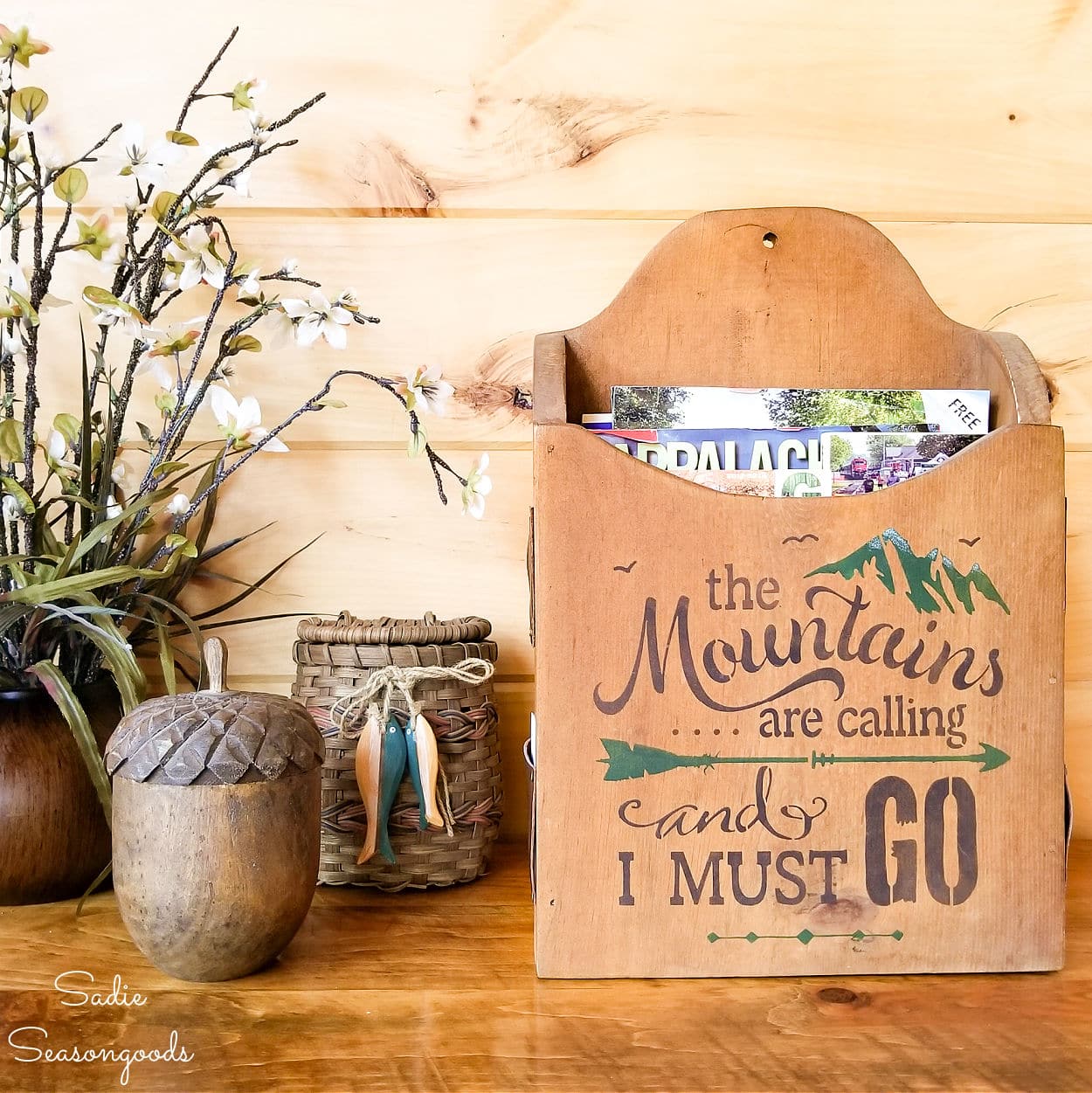 Even my in-laws' beloved kitty cat approves of the brochure stand. But the REAL question is…what should I used this mountain quote stencil on next??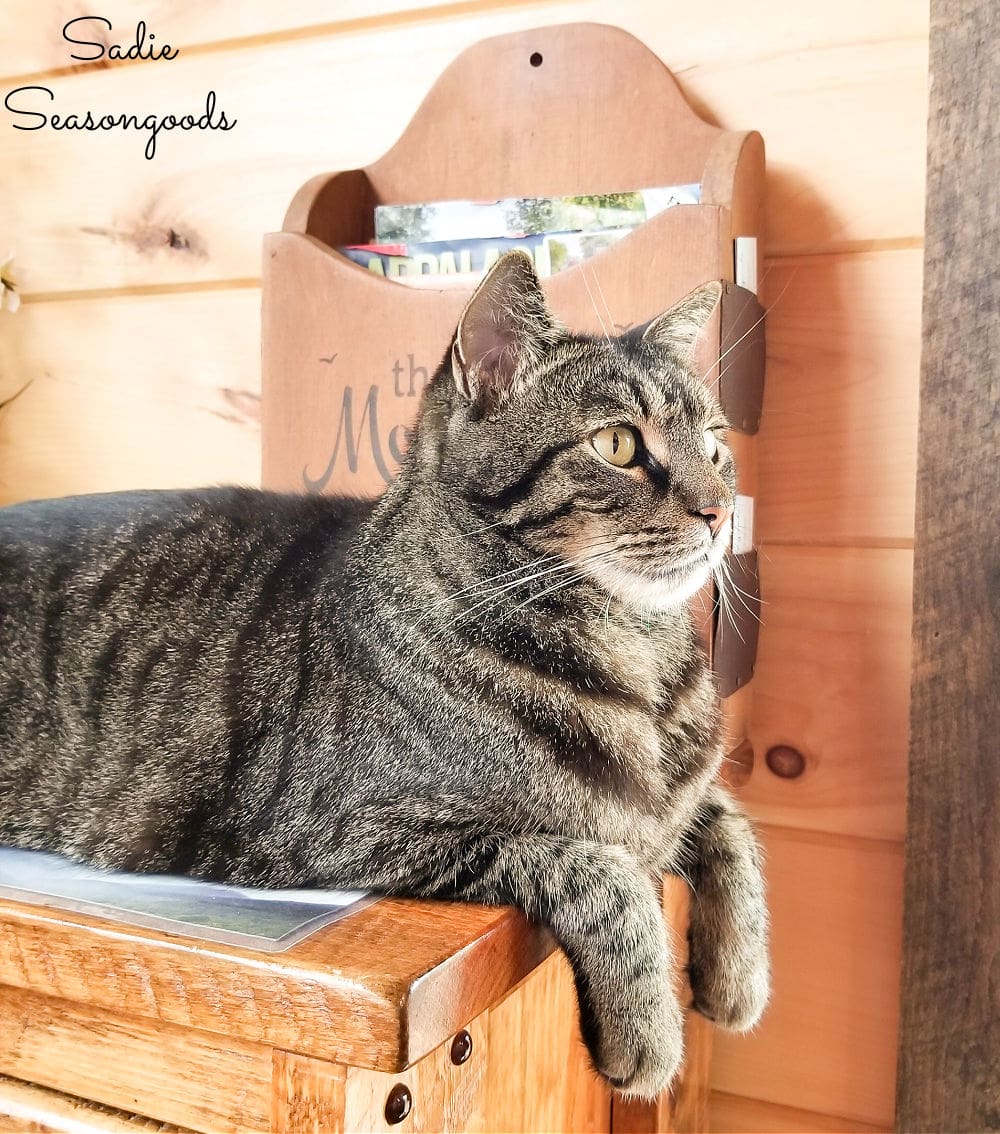 Here's a zoomed out view of it in the cabin, behind the dining table. This photo is actually from the Zillow listing because they've decided to put it on the market!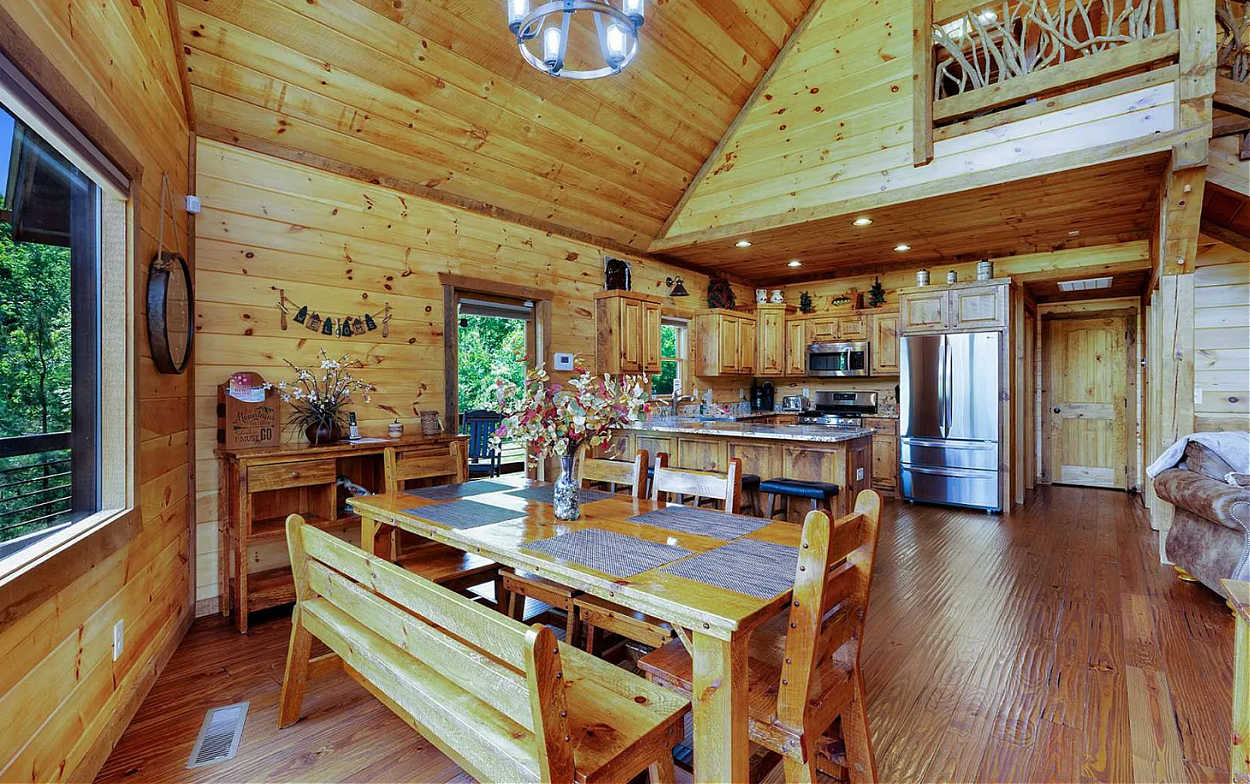 And if you enjoyed this easy upcycling idea for mountain cabin decor, then you may also be interested in this coat rack I made from a boat oar. It, too, can be found in the same north Georgia cabin rental!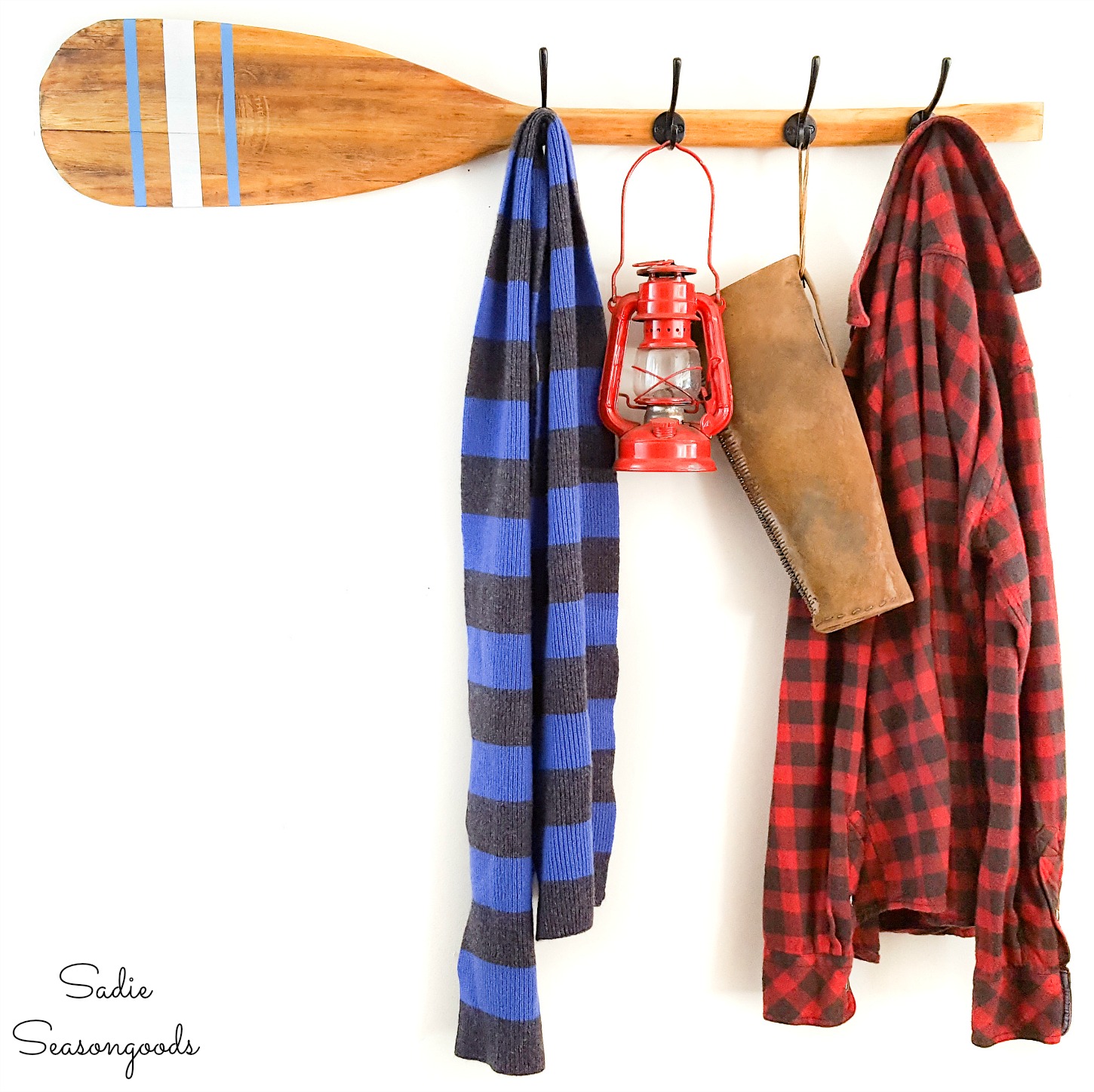 Craft on!
S
Join me on Social Media:

PIN ME!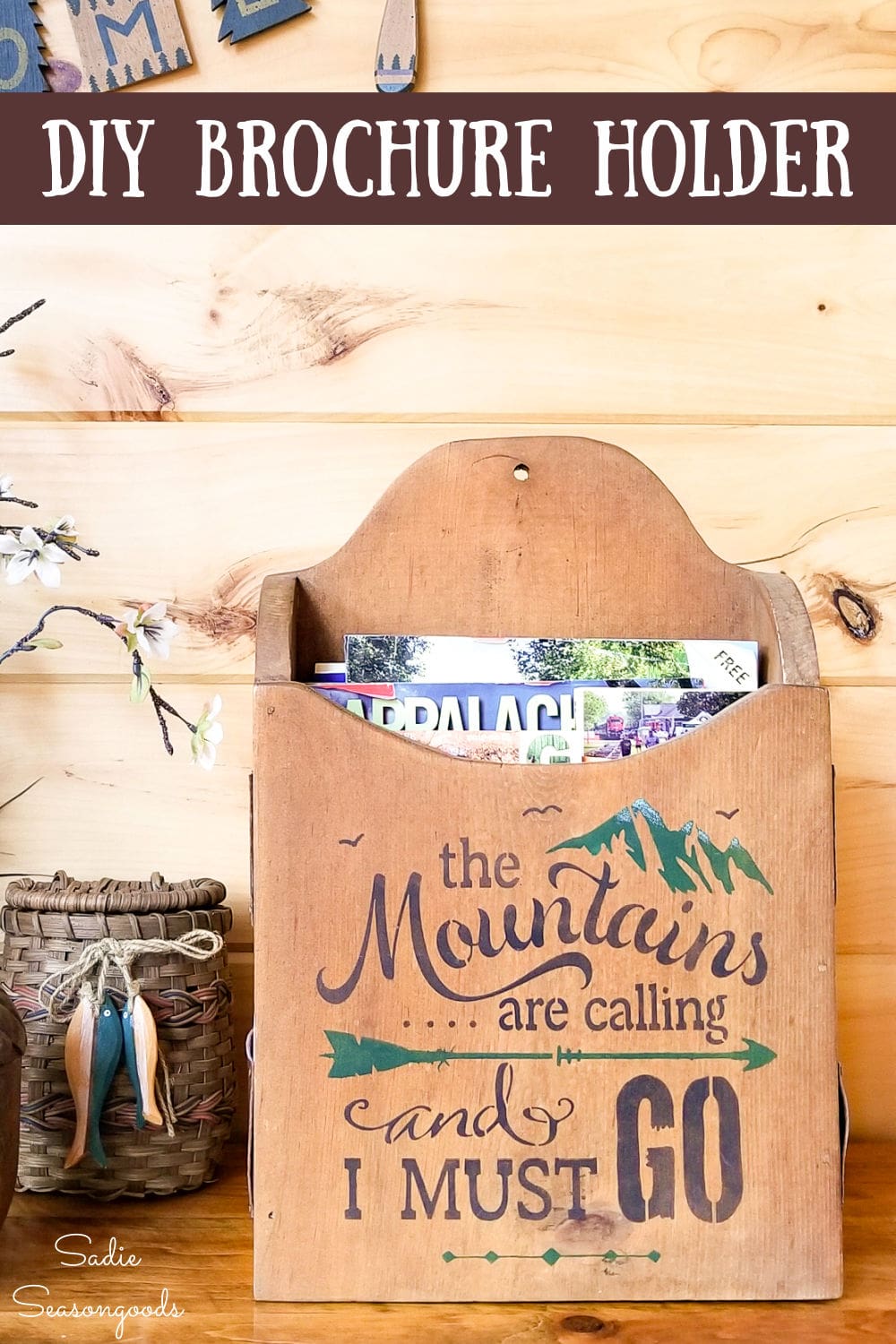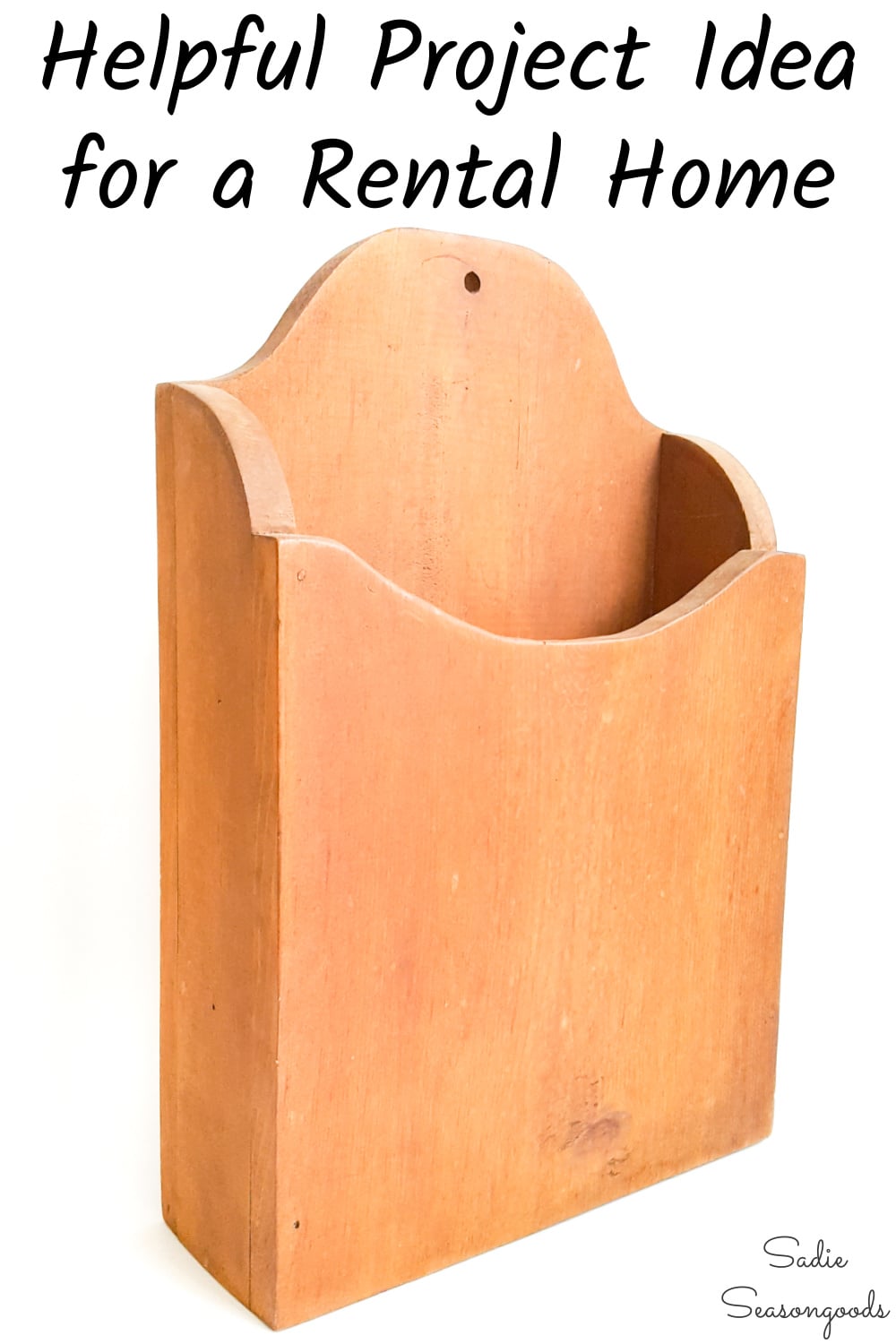 Sarah Ramberg is the owner of Sadie Seasongoods, a website that celebrates all things secondhand. From upcycling ideas and thrifted decor to vintage-centric travel itineraries, Sadie Seasongoods is a one-stop shop for anyone who loves thrifting and approachable repurposing ideas. Sarah is also the author of "Crafting with Flannel" and has been featured in numerous media outlets and magazines.