Vintage luggage covered in travel stickers is about iconic as it gets for me in the world of vintage decor. In the spirit of Christmas-ornament-making during this time of year, I decided to create my own vintage suitcases that could be hung on my tree. And to do this, I decided to upcycle some Altoids tins or mint tins to make it happen!
To give you an idea of my inspiration, this is a vintage suitcase I spotted while on a junkin' journey to Richmond, Virginia.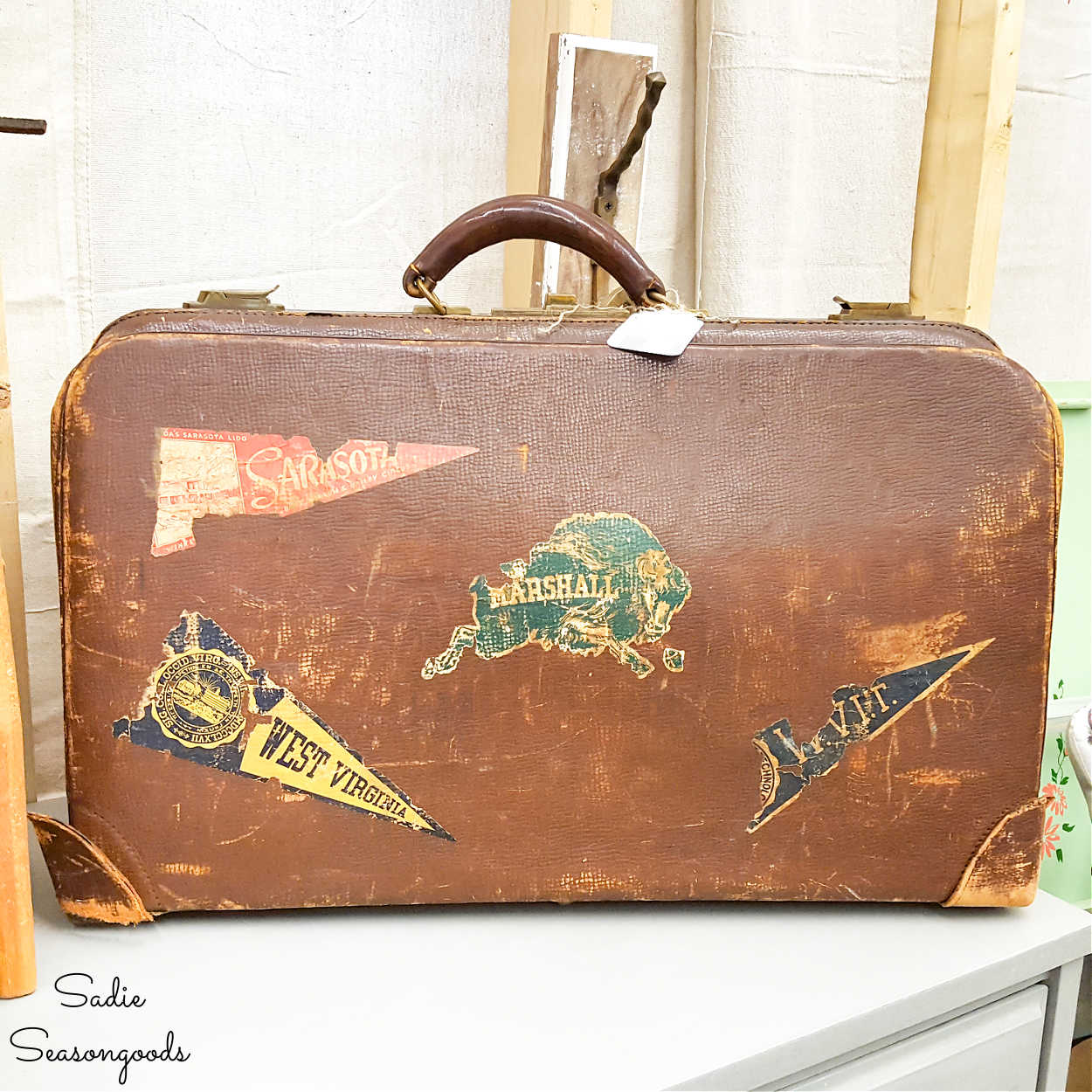 I loved it so much that I even made my own version with a piece of old luggage that I found at Goodwill!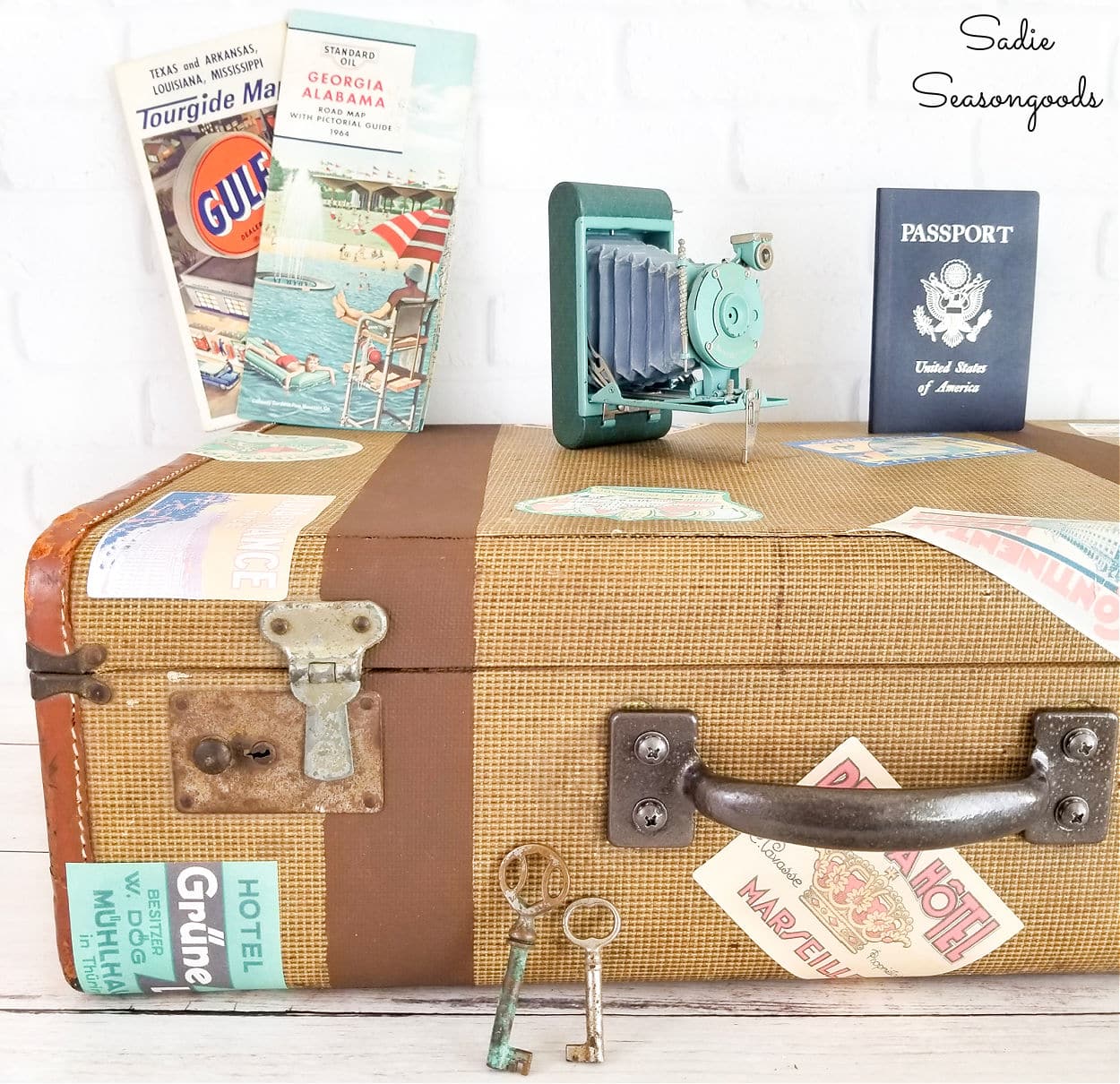 So, really, when you think about it, it's not shocking at all that I made a miniature version for my Christmas tree, too!
This post contains affiliate links for your crafting convenience. As an Amazon Affiliate, I earn from qualifying purchases. All blue, bold, and underlined text is a clickable link, either to a product or to a related post.
Upcycling the Mint Tins into Vintage Luggage or Mini Suitcase
First, I hit up my local fabric store and raided the remnants section (they were 75% off!) and the clearance bolts (50% off!). I specifically looked for upholstery fabrics that looked luggage-y, if that makes sense.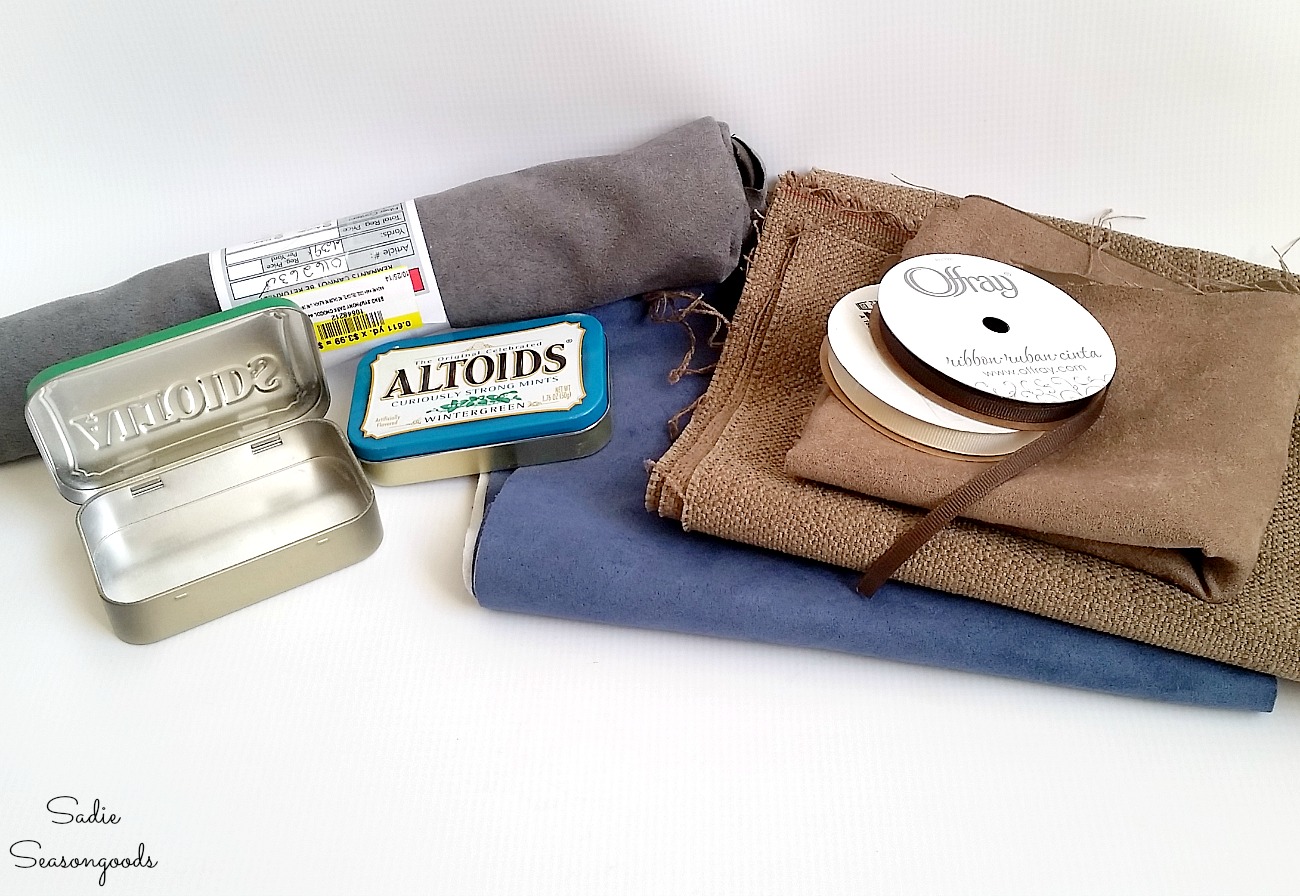 Covering the mint tins in fabric is easy once you know the corner the trick. And my hot glue gun was my BFF for this project.
To start, I cut out a a rectangle of fabric that was larger than the tin and hot glued the tin to the fabric.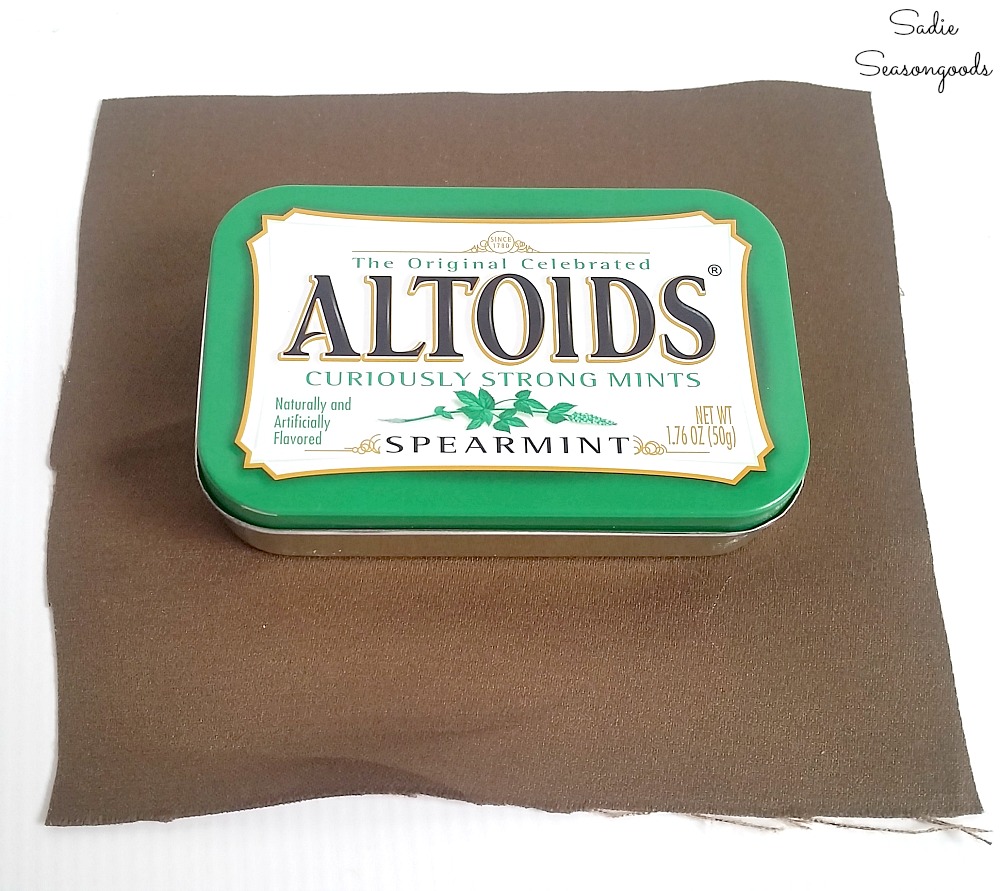 Then, I trimmed all four edges so that the ends covered at least half of the Altoids tin.
I ended up with rectangles that were roughly 4¾" X 3½" in size.
Next, I made snips (8 in total) at each corner of the fabric, perpendicular to the tin.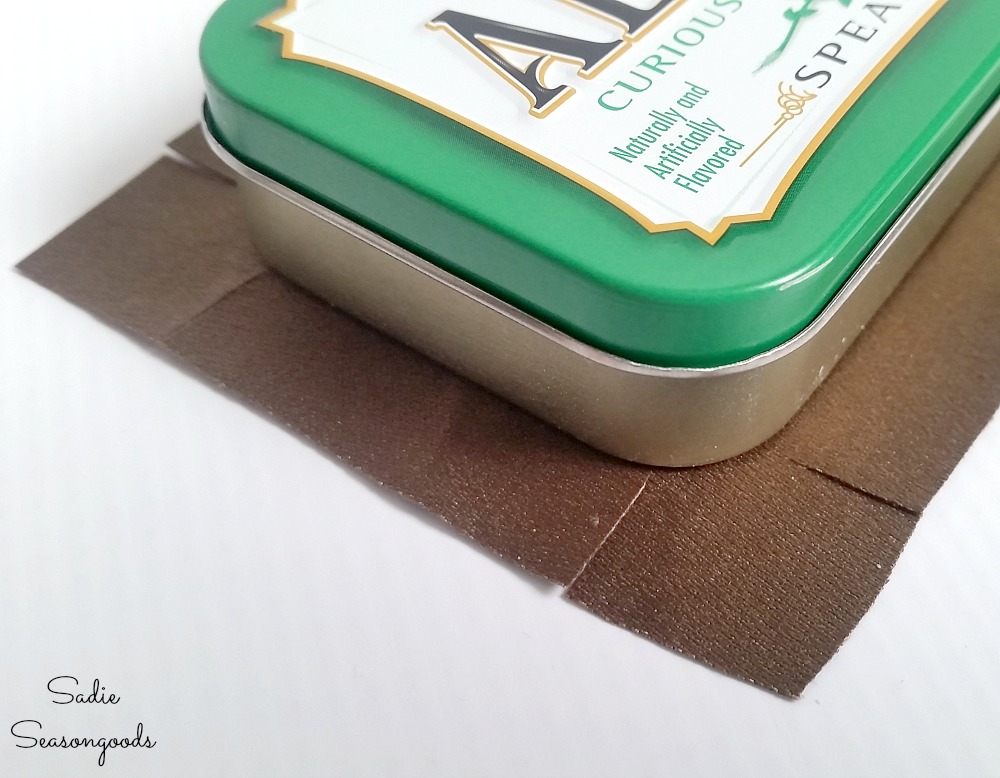 Then, I hot glued the flaps along each straight edge of the mint tin.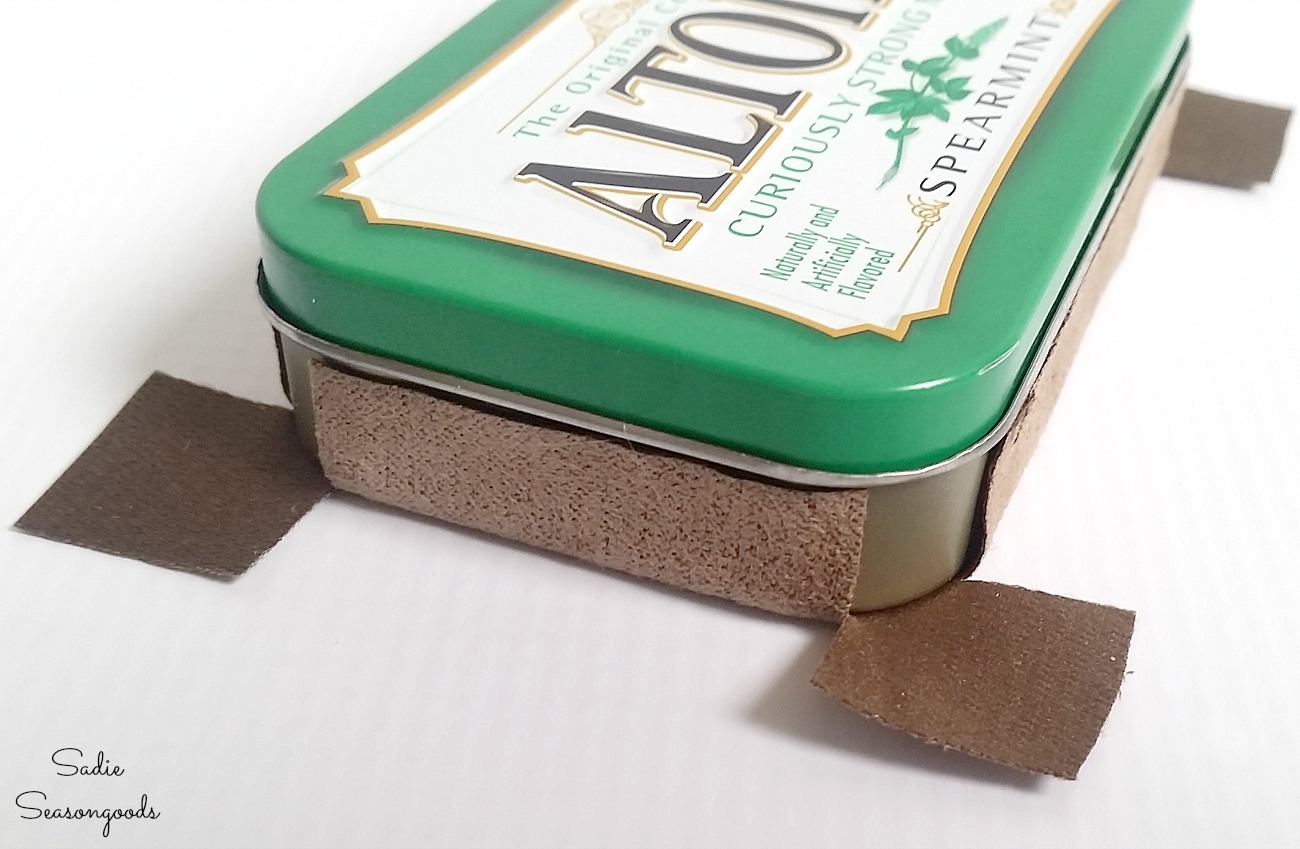 After the sides were glued on, I folded the corner tabs over and trimmed the tips. That way, the corner tabs had a straight edge that lined up with the end pieces. Once I glued the corner tabs in place, this is what the Altoids tin looked like.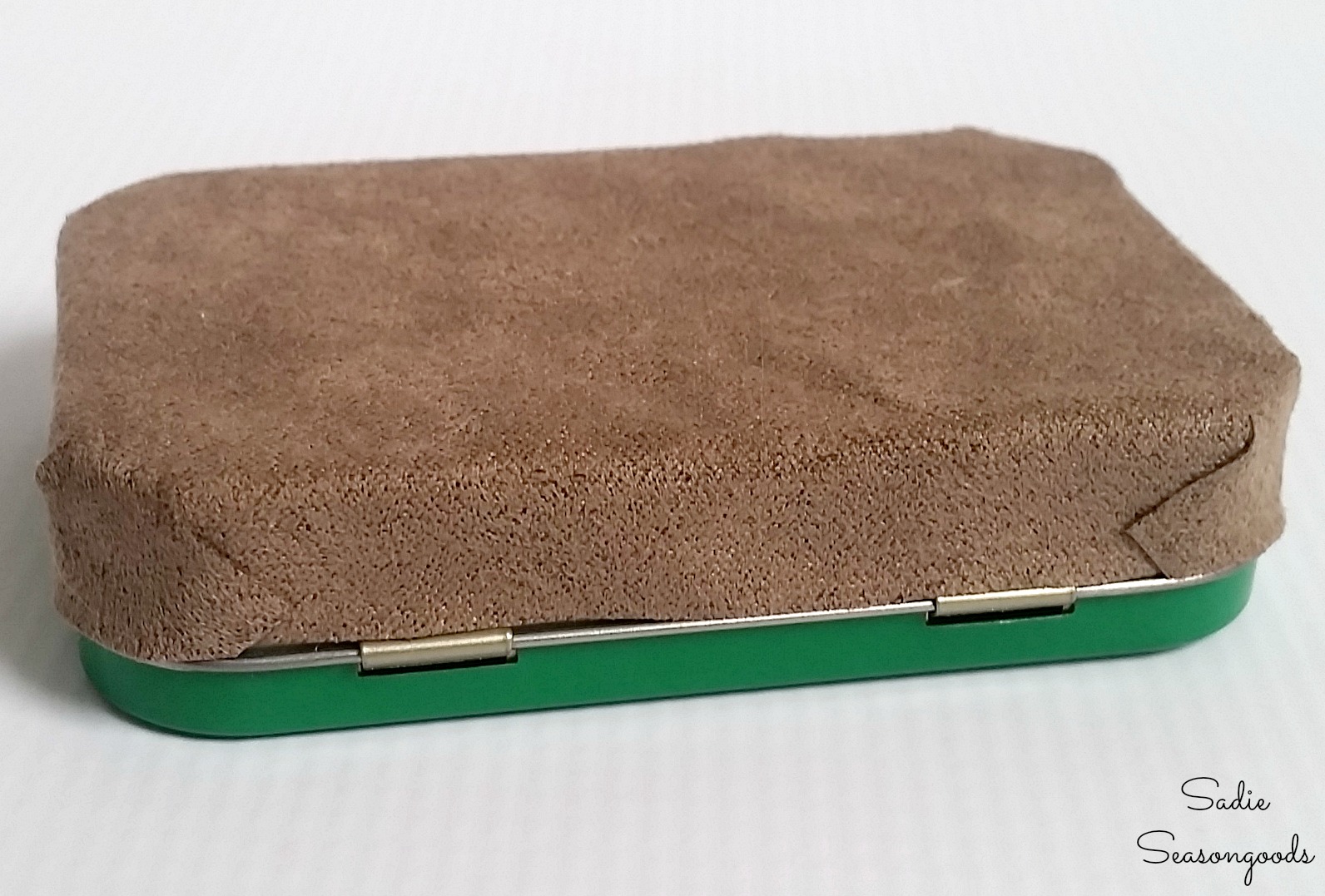 I flipped the mint tin over and did the exact same thing to the other side.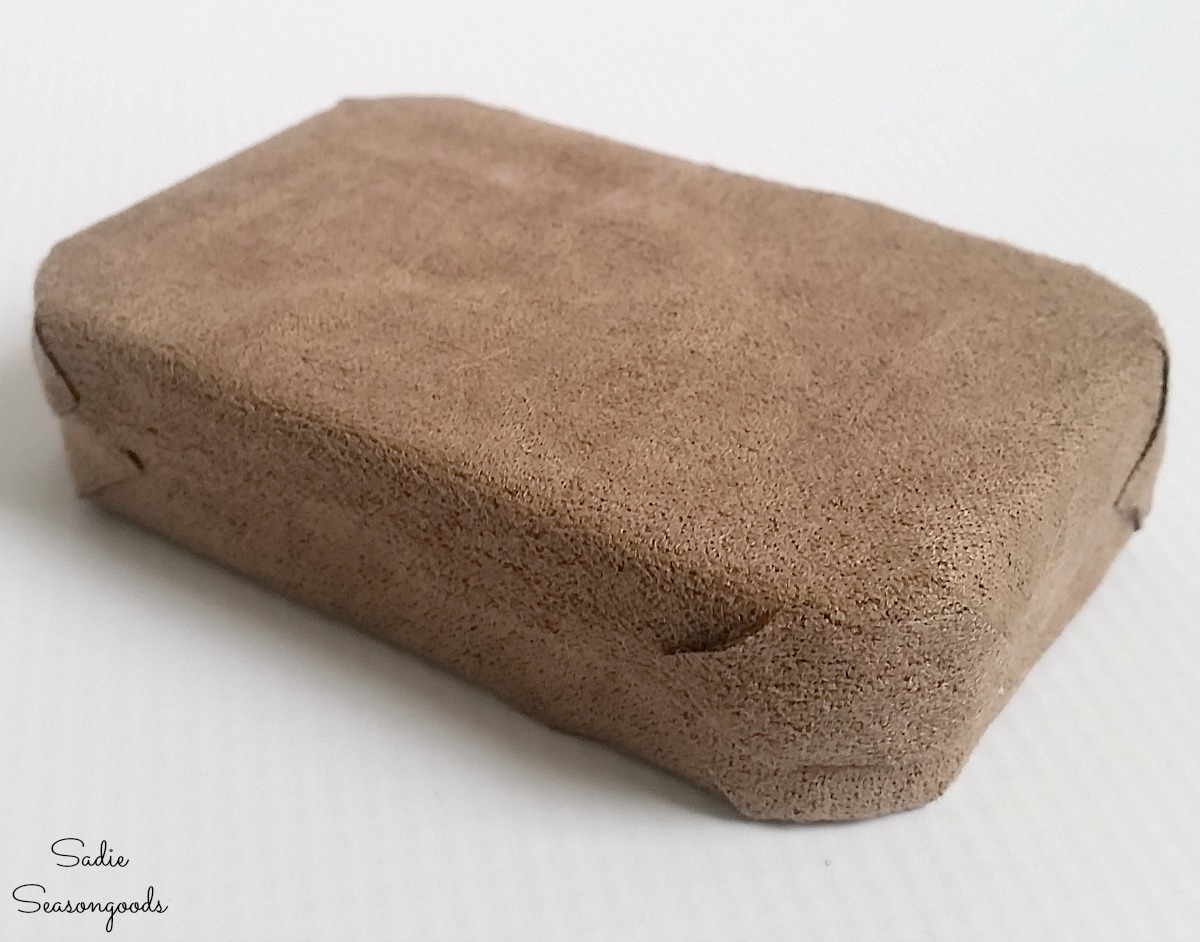 And if you trim too much fabric off so that the middle portion of the tin is exposed, don't worry. We'll be covering that in just a moment!
Suitcase Straps and Travel Stickers for a Vintage Suitcase Christmas Ornament
Now I could add the embellishments to my Altoids tin to really make it look like vintage luggage.
First, I used narrow grosgrain ribbon as suitcase straps. I started by wrapping to strips of ribbon across the tin, hot gluing the ends on the bottom of then.
Then, I wrapped a longer piece around the perimeter where the fabric pieces met.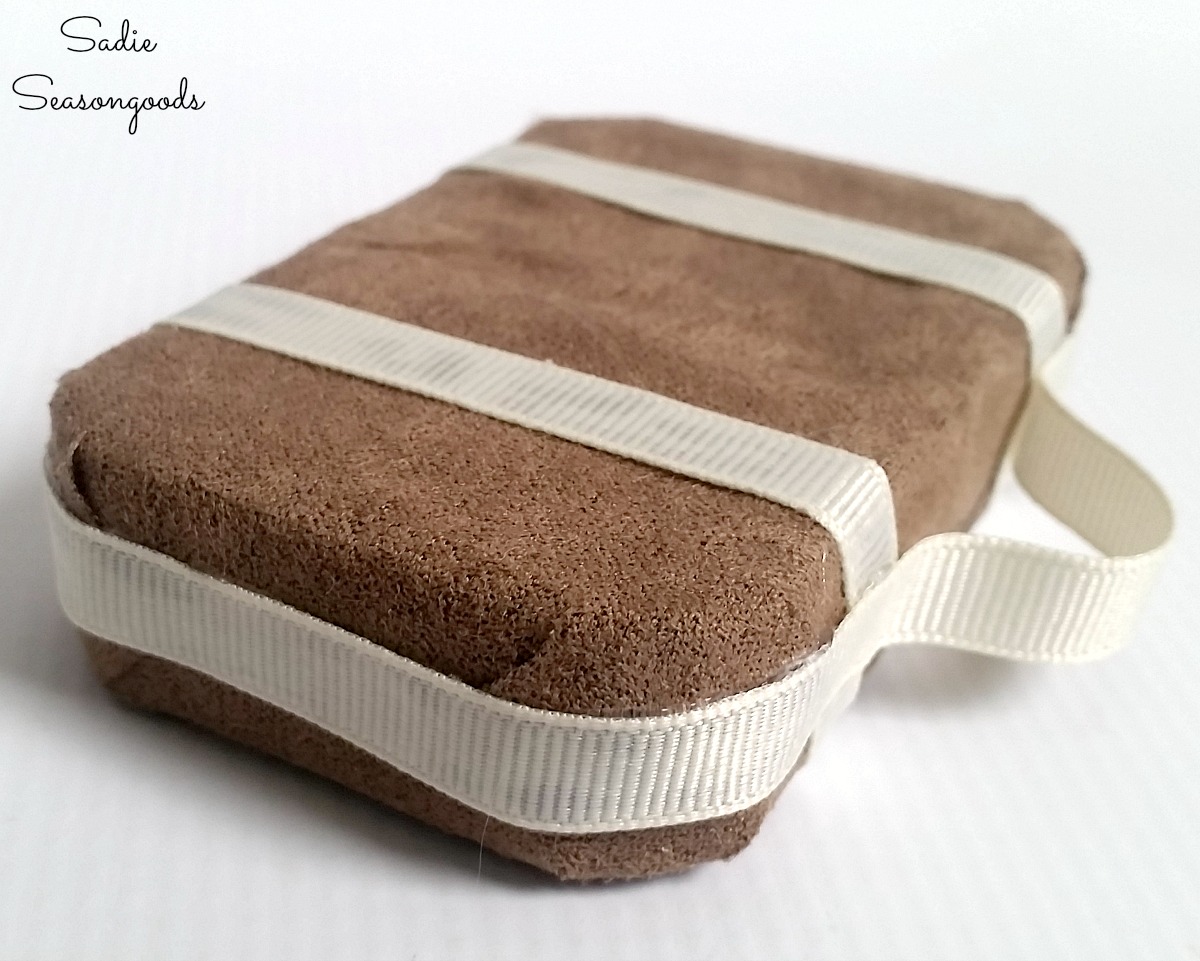 I also added some slack at the "top" of the mini suitcase as a handle. And again, I hot glued the ends of the ribbon on the bottom of the ornament.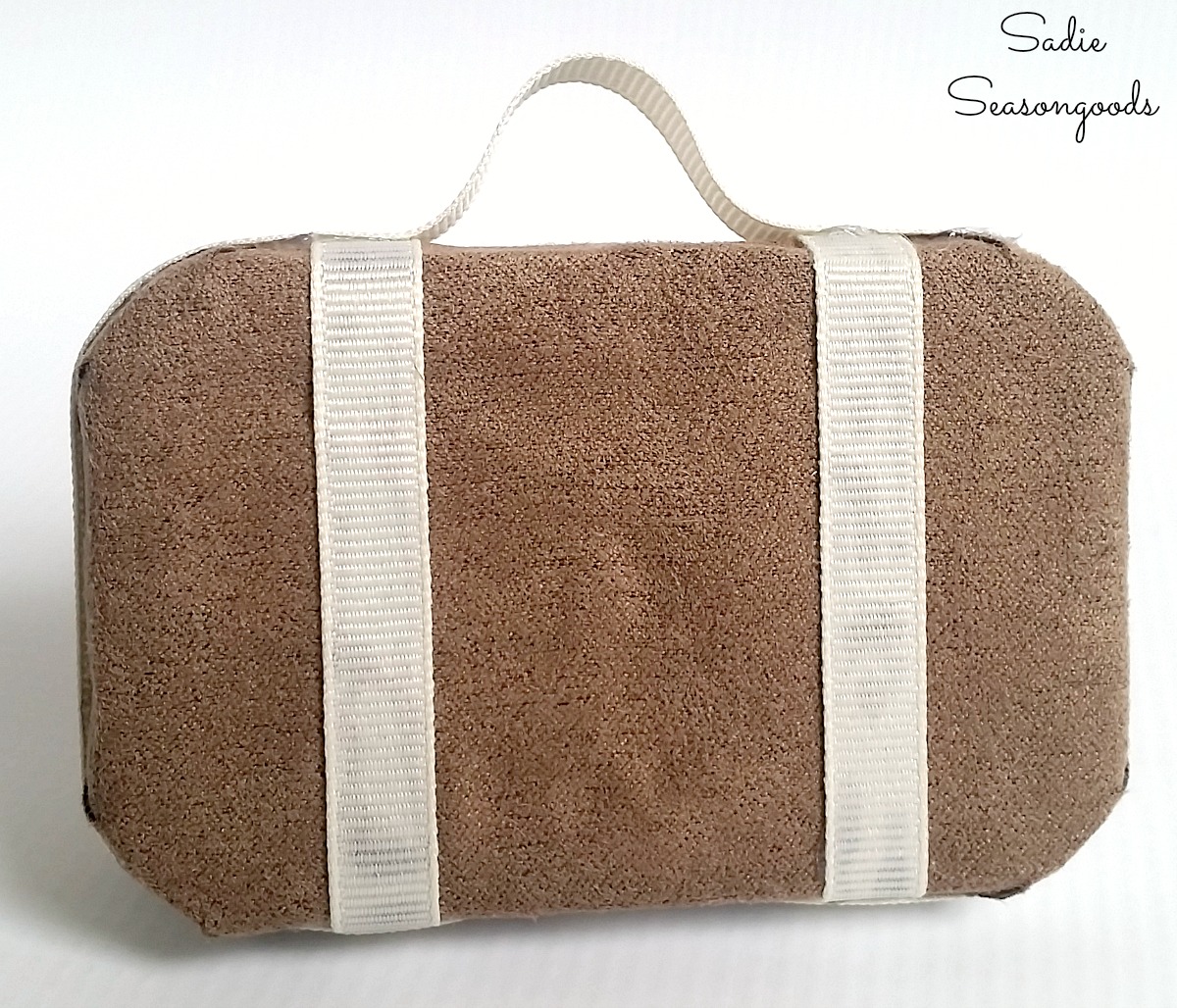 But the best part?? Travel stickers that were teeny tiny enough to use on my mini suitcase!
And I know what you're thinking- where on Earth did I find those? I found them on Etsy as a digital download. If you are a subscriber to my blog and have difficulty finding some mini travel stickers, please let me know and I can help you out!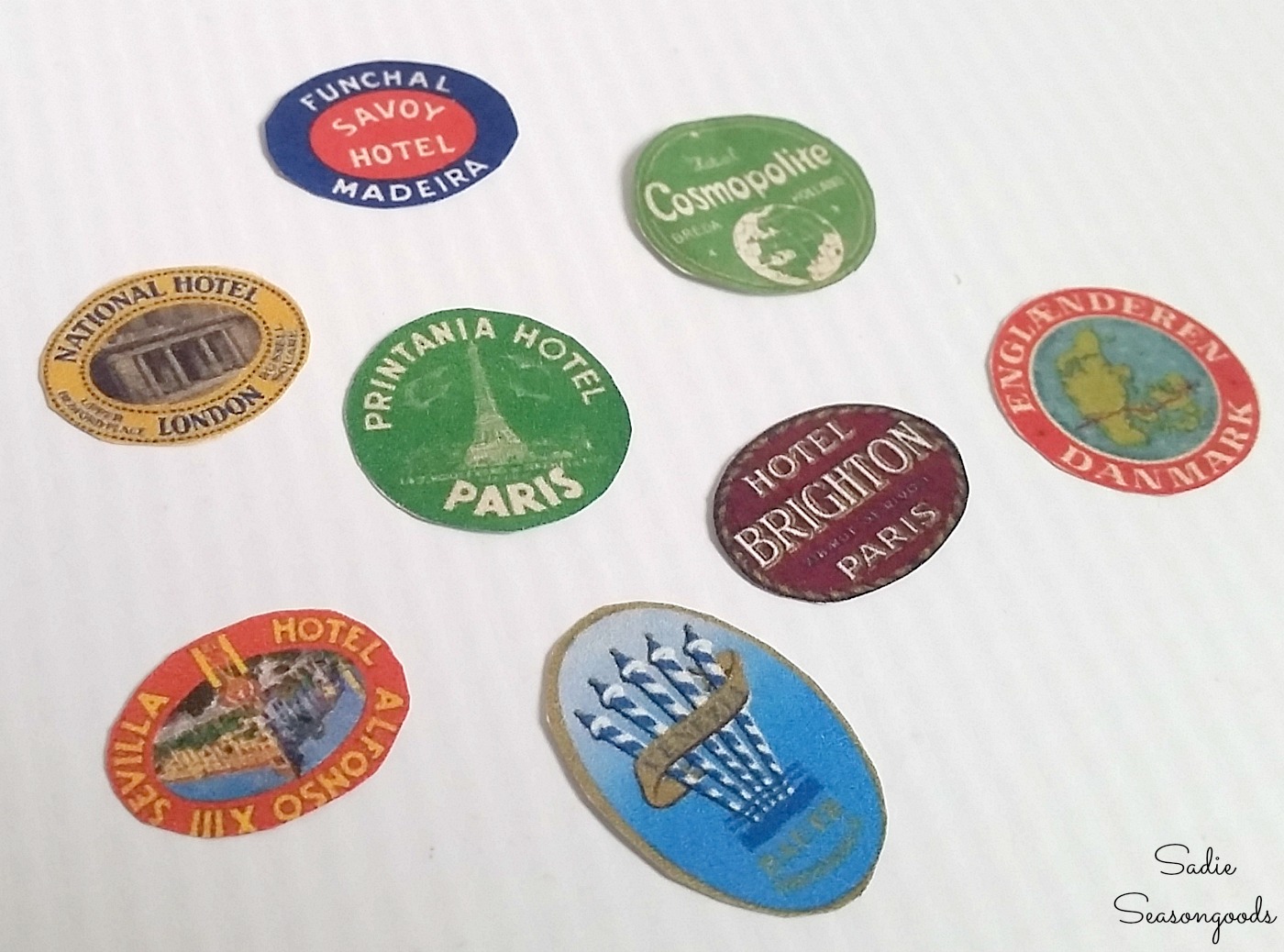 Once I had cut out a bunch of the travel stickers, I hot glued them all over the Altoids tin. NOW it was really starting to look like vintage luggage…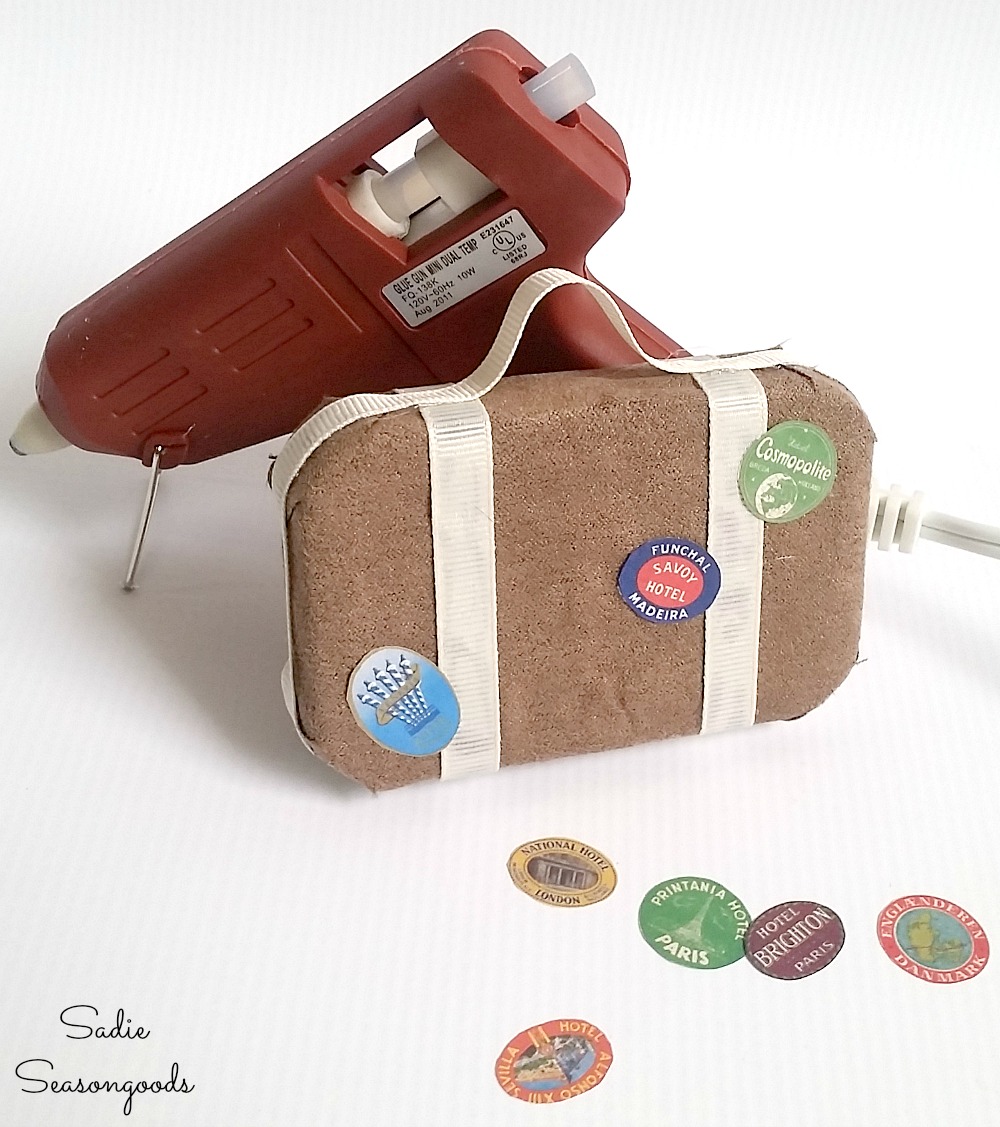 Vintage Luggage Christmas Ornaments from an Altoids Tin
And the finished product? Simply adorable – I love how this Altoid tin craft turned out! And it'll be completely charming as a Christmas ornament on my tree.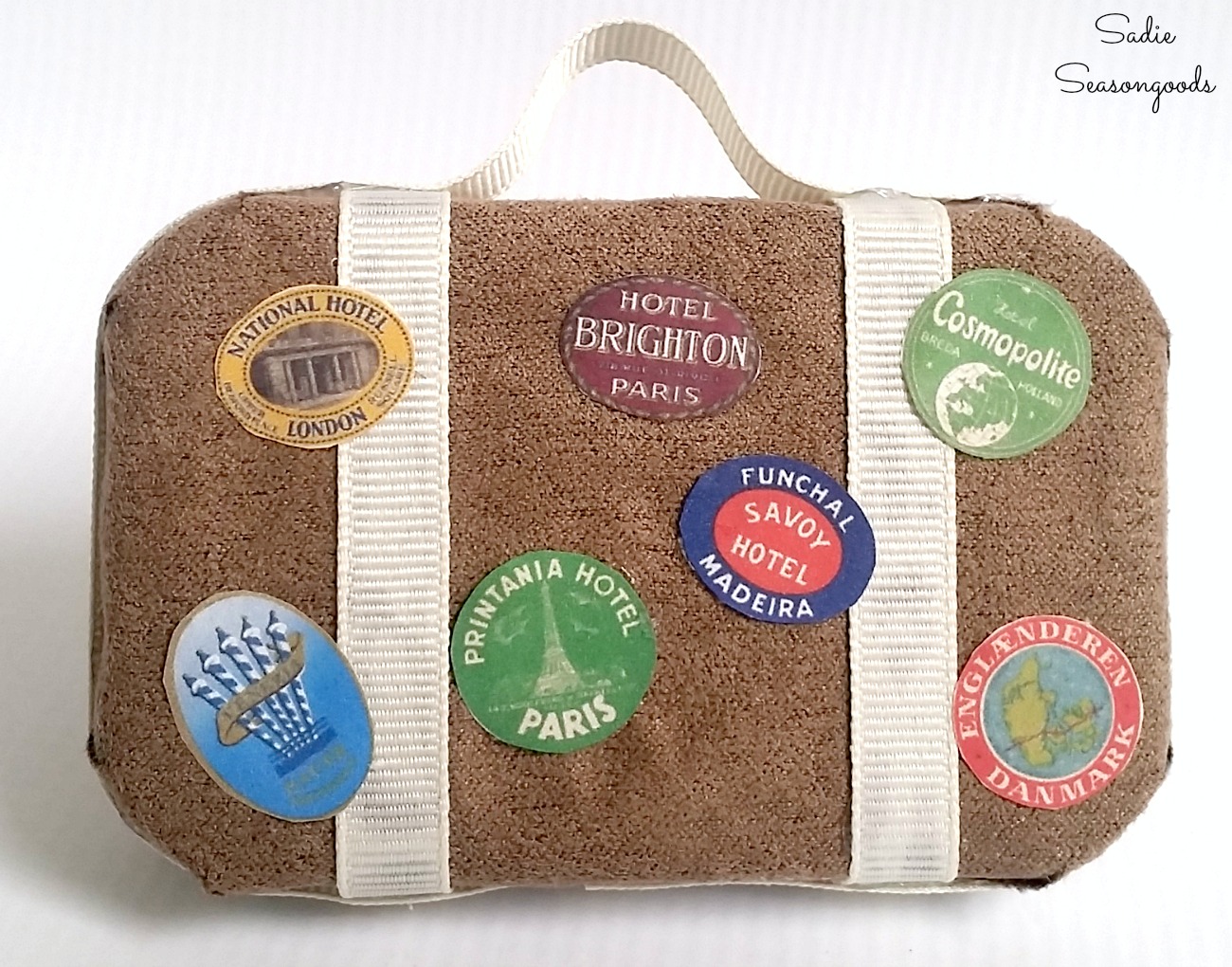 Wouldn't these be perfect as unique travel gifts for travel lovers? And they're so easy to make – perfect for a holiday craft party with your friends, too!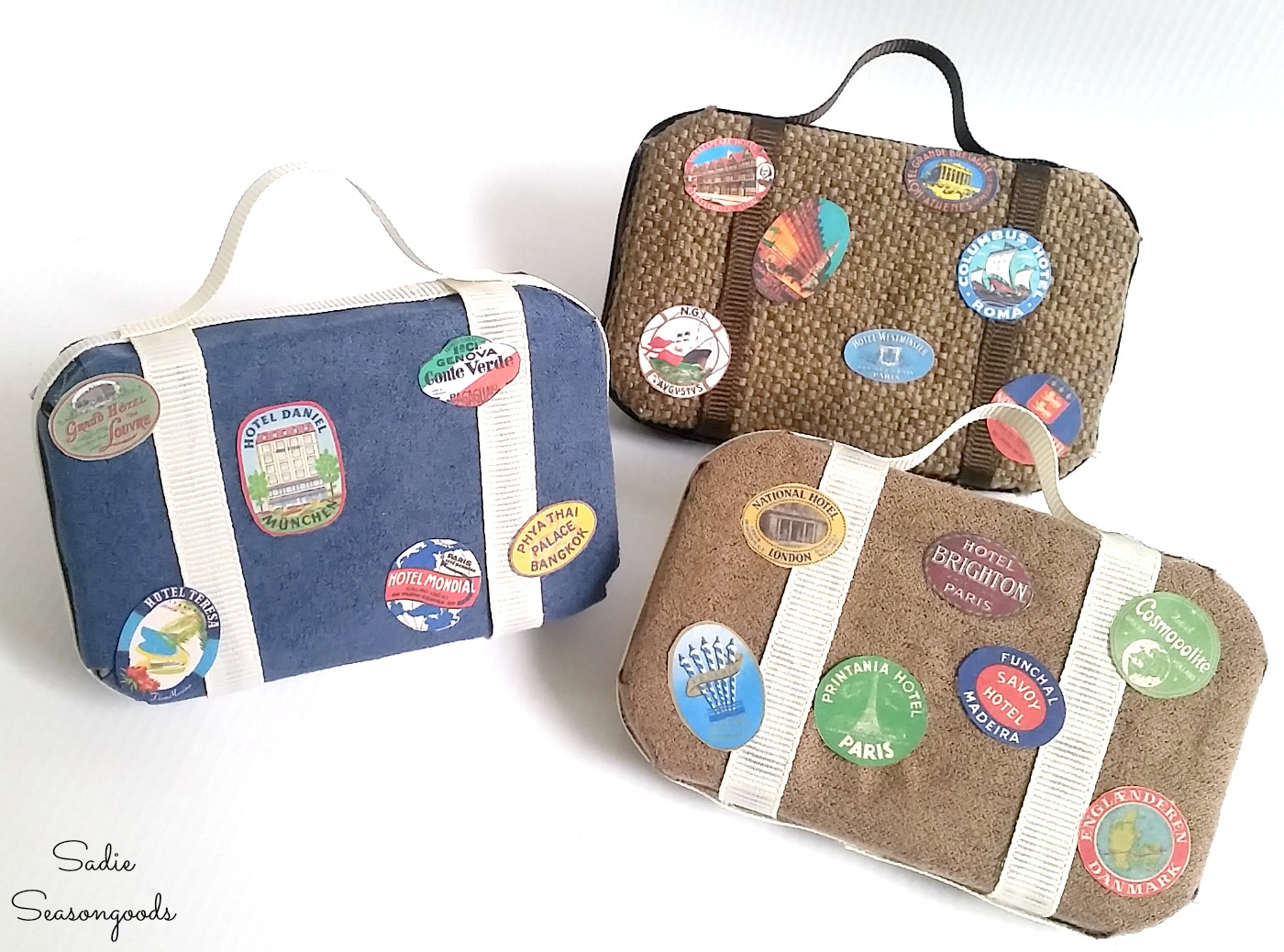 Interested in more upcycling ideas for Christmas ornaments? Then, I hope you'll check out this collection of projects before you go!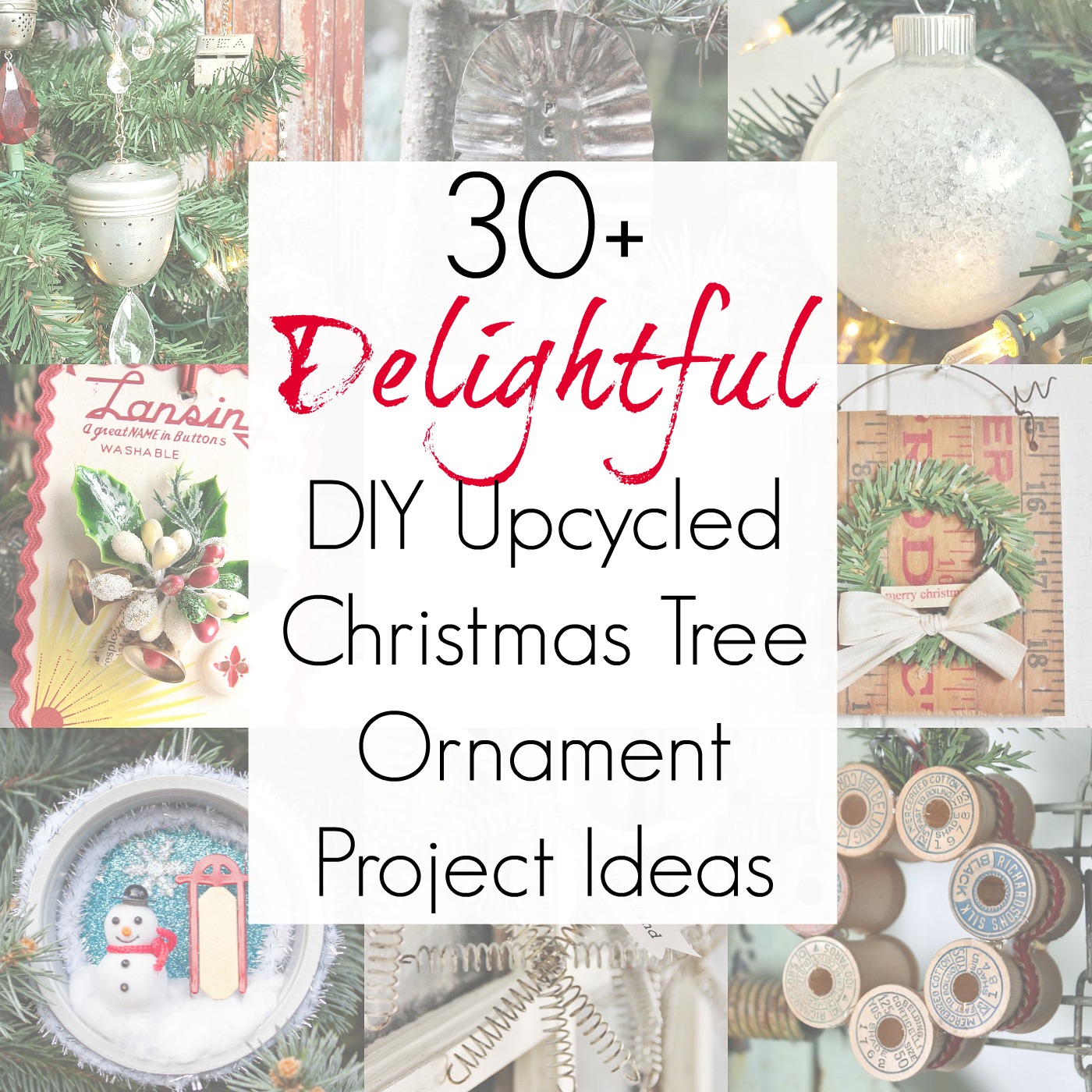 Craft on!
S
Join me on Social Media:

PIN ME!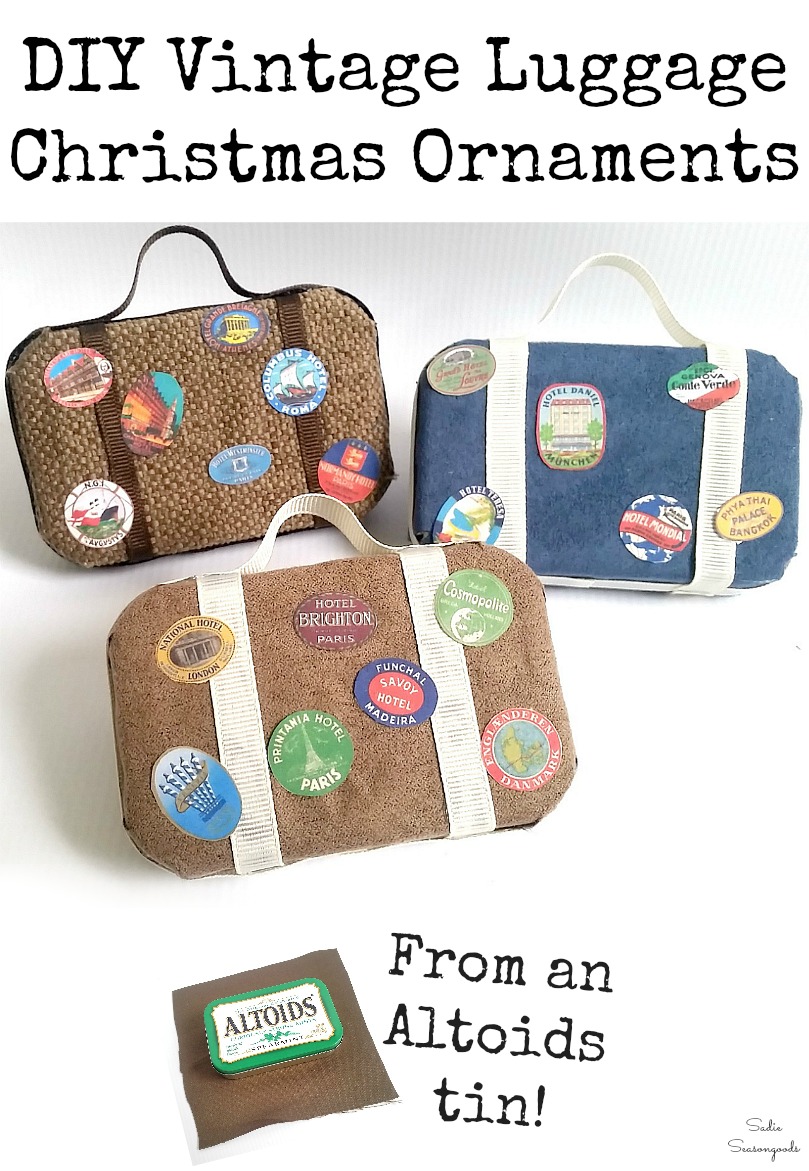 Sarah Ramberg is the owner of Sadie Seasongoods, a website that celebrates all things secondhand. From upcycling ideas and thrifted decor to vintage-centric travel itineraries, Sadie Seasongoods is a one-stop shop for anyone who loves thrifting and approachable repurposing ideas. Sarah is also the author of "Crafting with Flannel" and has been featured in numerous media outlets and magazines.