As a general rule, bangles don't usually fit me very well. My wrists are, quite literally, the only dainty part of my body. Which means, the average bangle bracelet just won't stay on. I took a chance and tried on these plastic bangles from the thrift store and was blown away at how well they fit! I didn't care much for their appearance, but I knew I could transform them into some boho bracelets that would look more my style.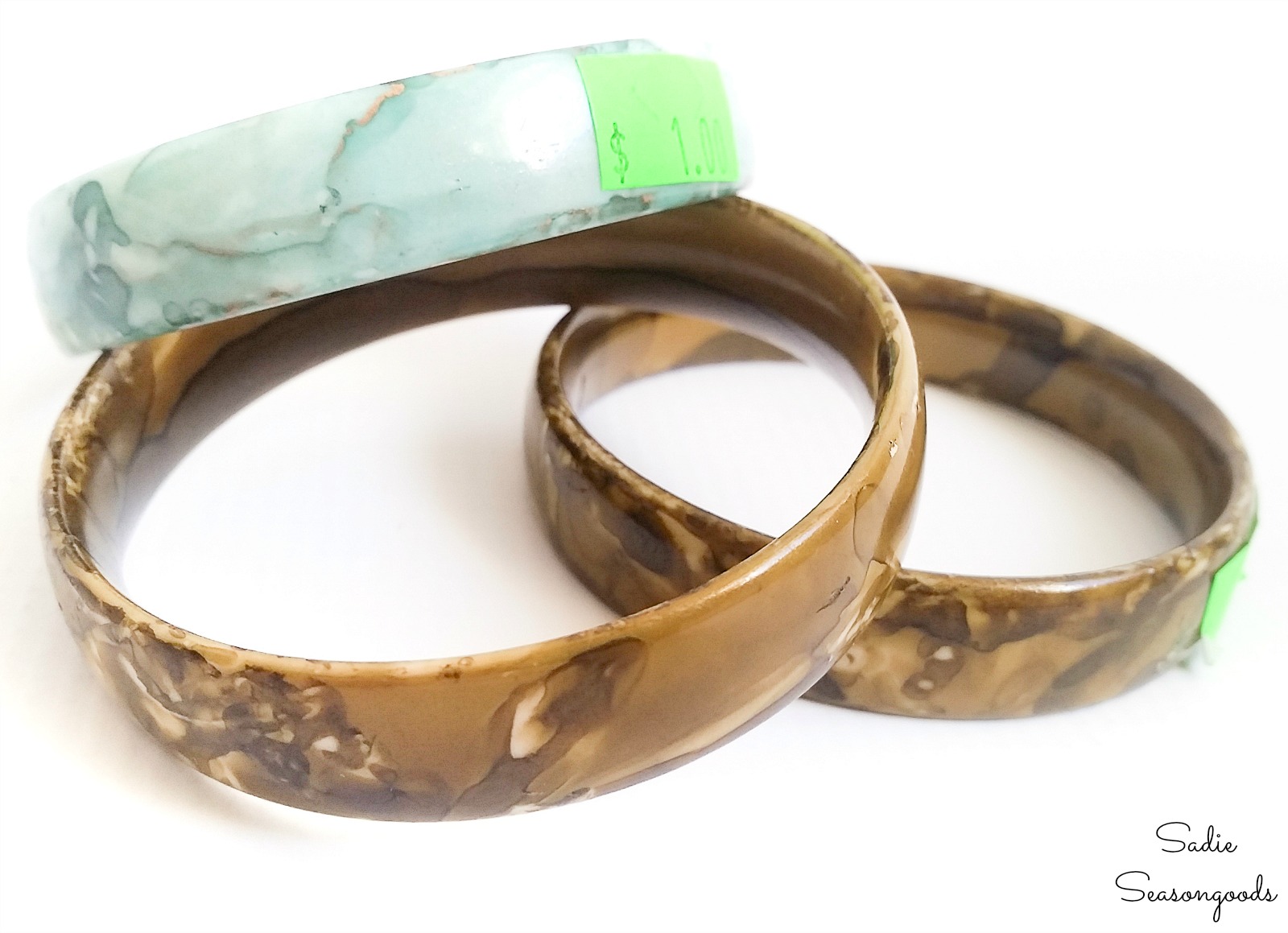 Since I love shabby chic inspired jewelry (similar to what Anthropologie used to carry many years ago), I decided to cover the plastic bracelets. And to do so, I'd use one of my vintage sheets as a source of fabric.
And perhaps a few rhinestones from this broken necklace which was another thrift store find.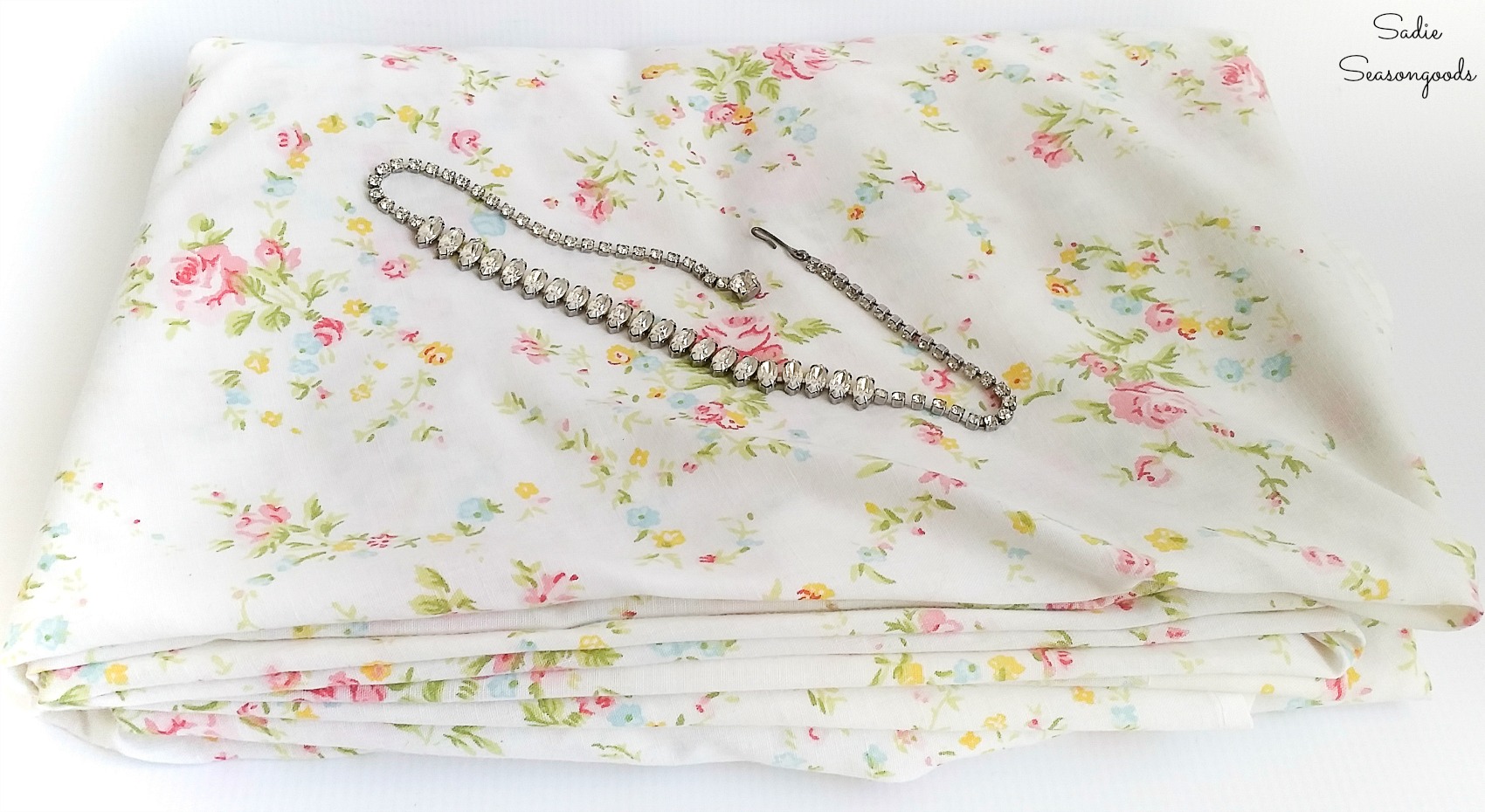 This post contains affiliate links for your crafting convenience. As an Amazon Affiliate, I earn from qualifying purchases.
Upcycling Jewelry into Boho Bracelets
First, I first cut a long, narrow strip of vintage fabric from the bed sheet, approximately ½" wide.
To "shabify" the raw edges, I tightly held the top end of the strip between my left thumb and forefinger, and pulled the strip in short bursts with my right hand.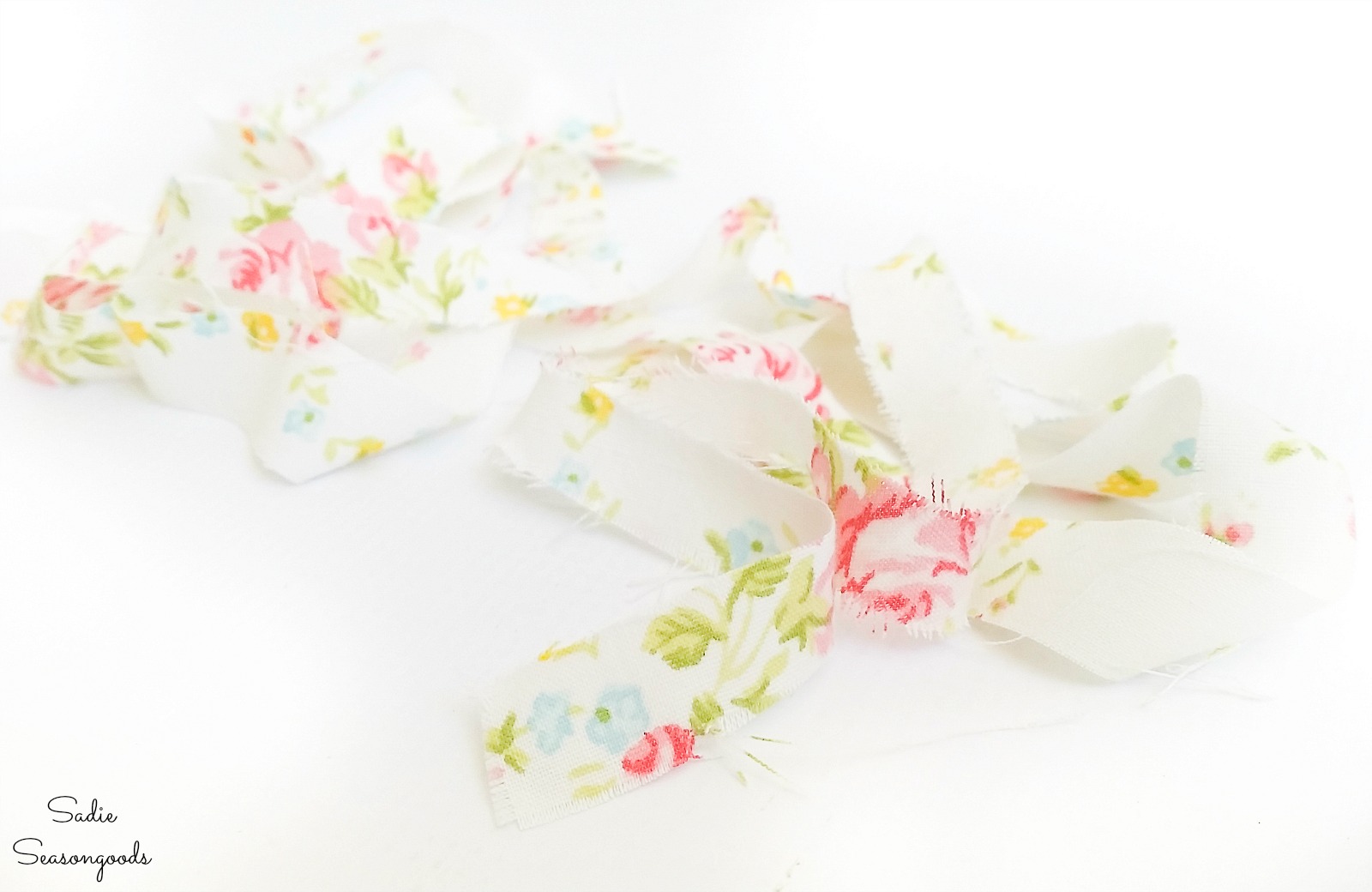 Not only did it fray both edges at the same time, but it stretched out the vintage material a little. Perfect for my boho bracelets!
Next, I used my hot glue gun to attach one end of the strip to the inside of a plastic bracelet.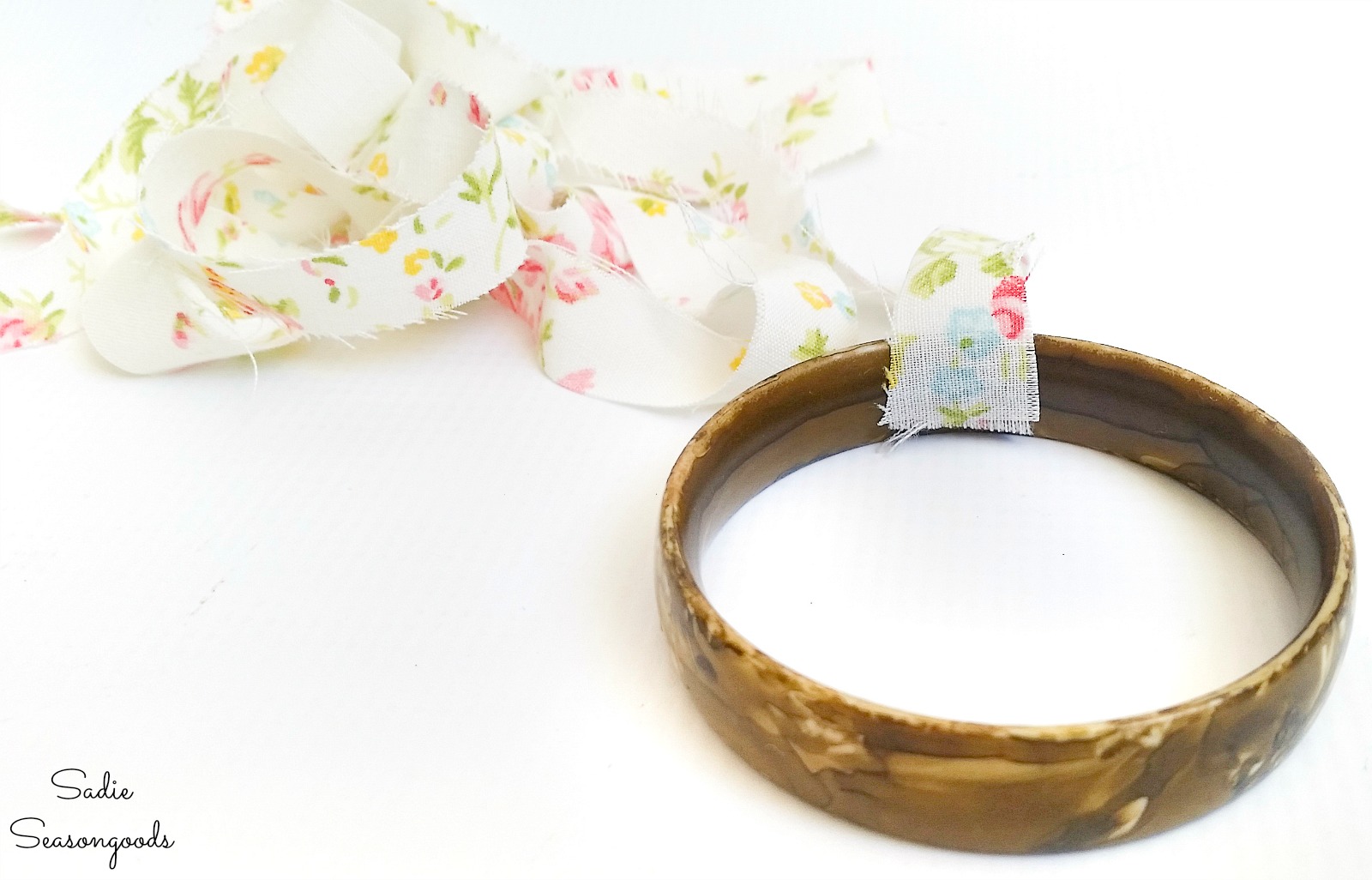 I purposefully used hot glue because I wanted a firm hold, but not a permanent one. This way, if I get bored with this makeover at some point, I can undo it pretty easily.
Then, I proceeded to tightly wrap the vintage fabric around the plastic bracelet with a lot of overlap. After 6 or 7 wraps, I added another bead of hot glue to the inside of the bracelet.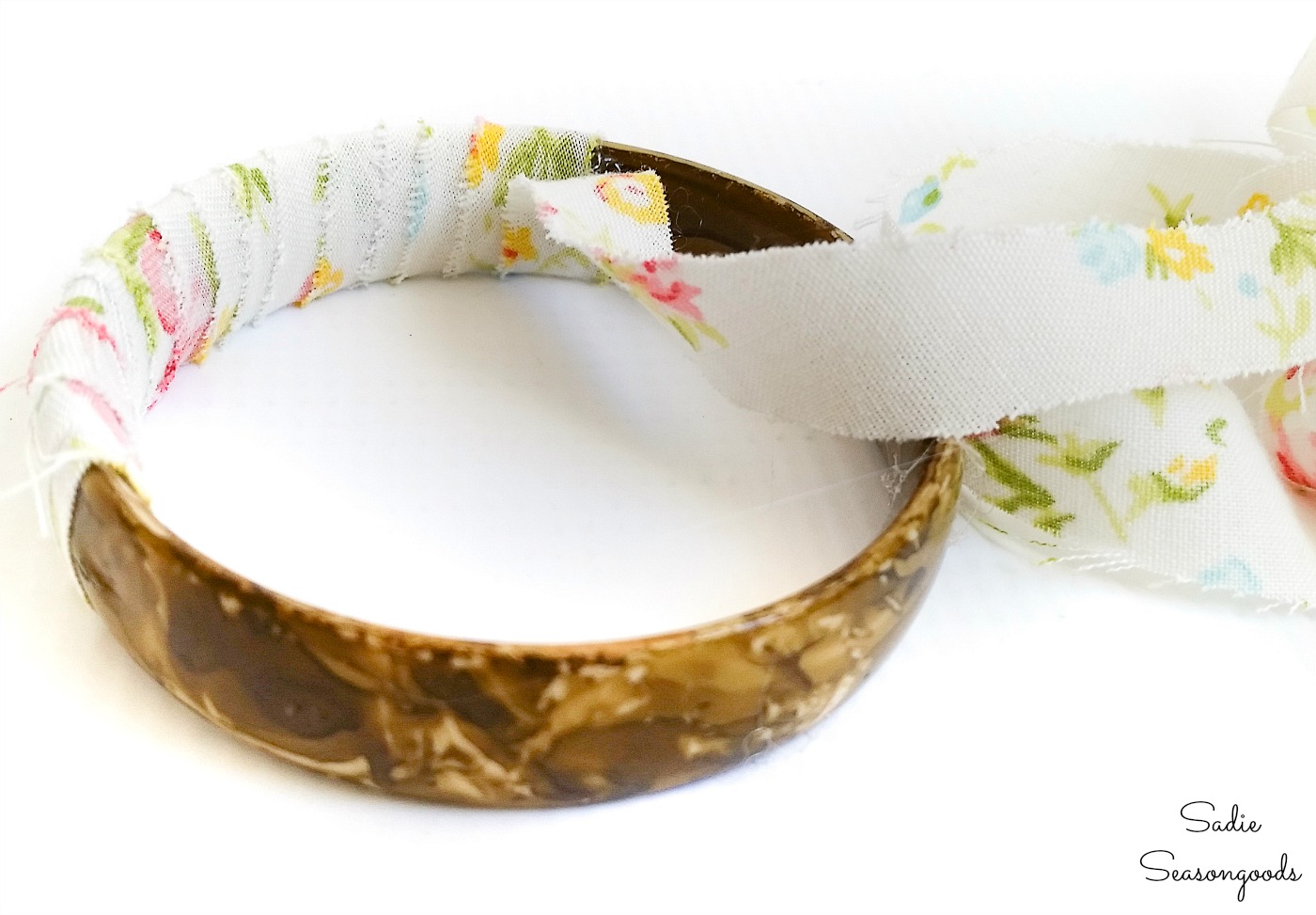 This ensured that the vintage fabric would stay in place and not slide around on my boho bracelets.
When I had completely covered the plastic bracelet, I hot glued the end on of the vintage fabric on the inside of the bangle. And just like that, the first of my boho bracelets was done!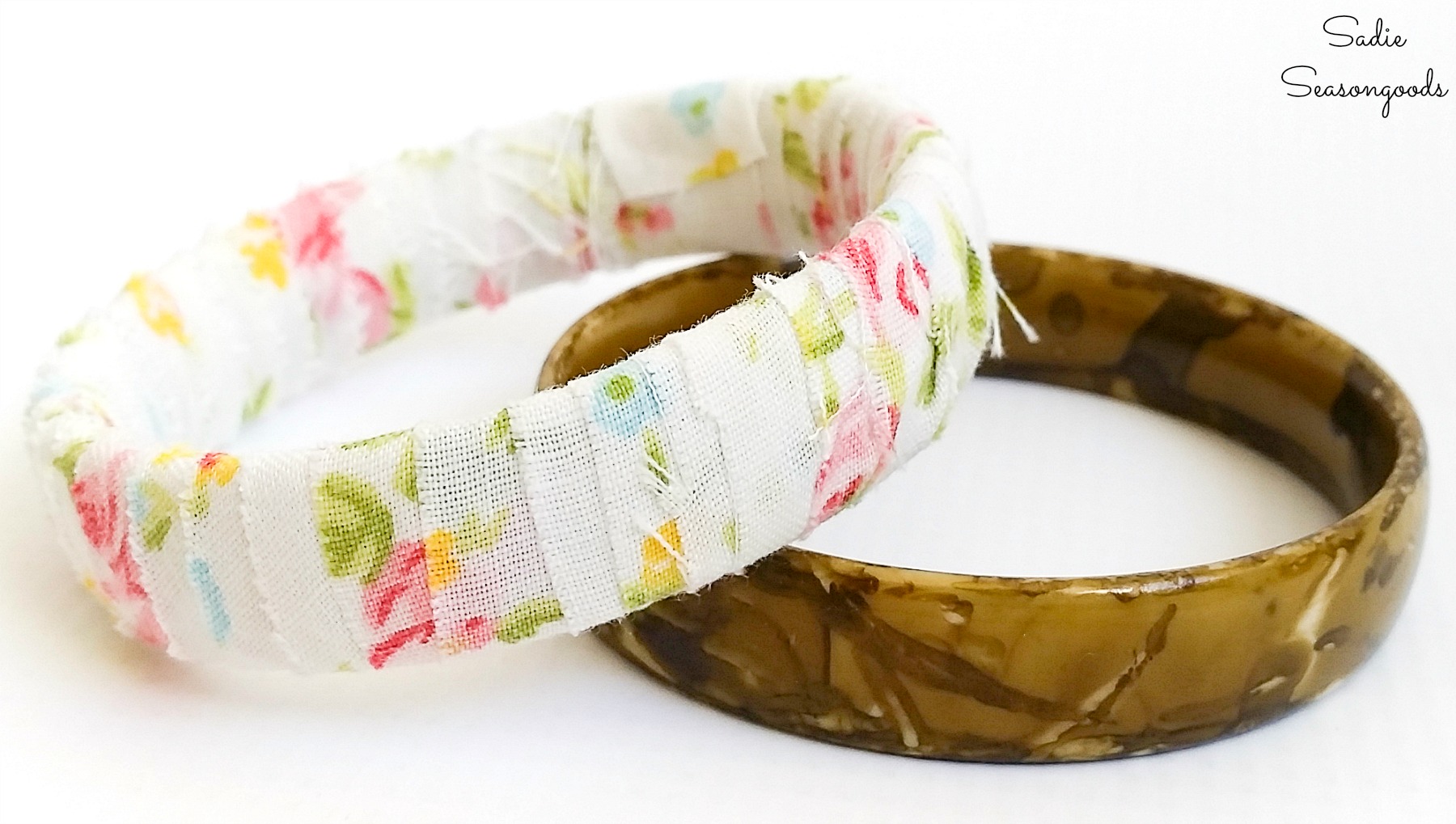 Then, it was time to add some vintage rhinestones from the broken jewelry!
I experimented a little with bits from the choker, hot glued to the fabric (in other words, non-permanently) and that was it.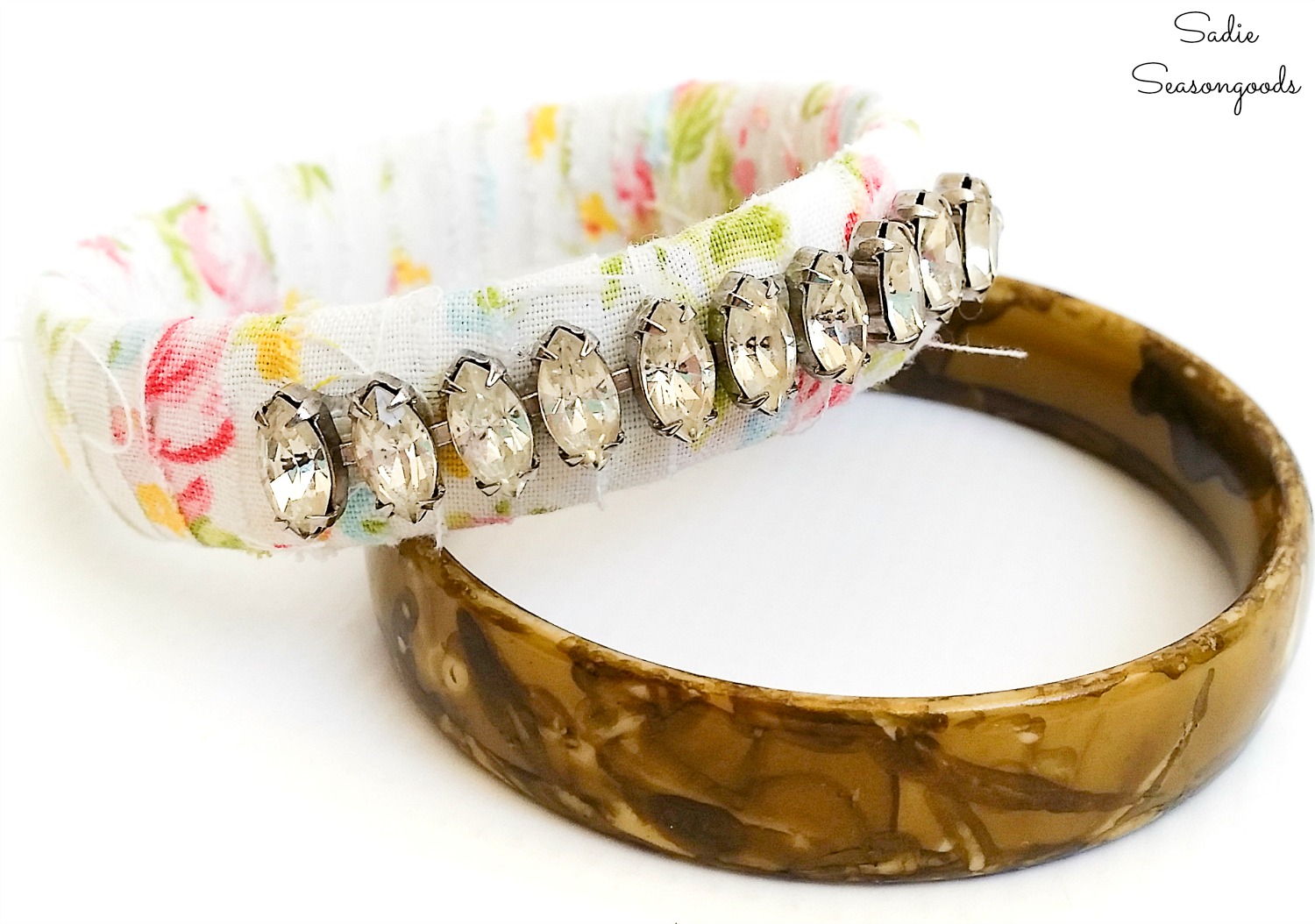 To be honest, I'm not entirely sure if I love the rhinestones on my boho bracelets.
But then again, just a hint of sparkle mixes things up! Either way, now I just needed to finish the other boho bracelets.
Boho Bracelets with Plastic Bangles and Vintage Sheets
I wrapped the other plastic bracelets with strips from the same vintage fabric but stopped there. I love them just like that, no need for more salvaged rhinestones.
Either way, I LOVE the romantic feel of these boho bracelets, and they cost a LOT LESS than the store that inspired them. AND I can re-fashion them another time, whenever inspiration strikes.
The best part is that everything came from the thrift store! And sparkles or no sparkles, it's a definite improvement over the original plastic.
And if you enjoyed this upcycling idea for upcycling jewelry, then you may also adore these braided bracelets from vintage handkerchiefs!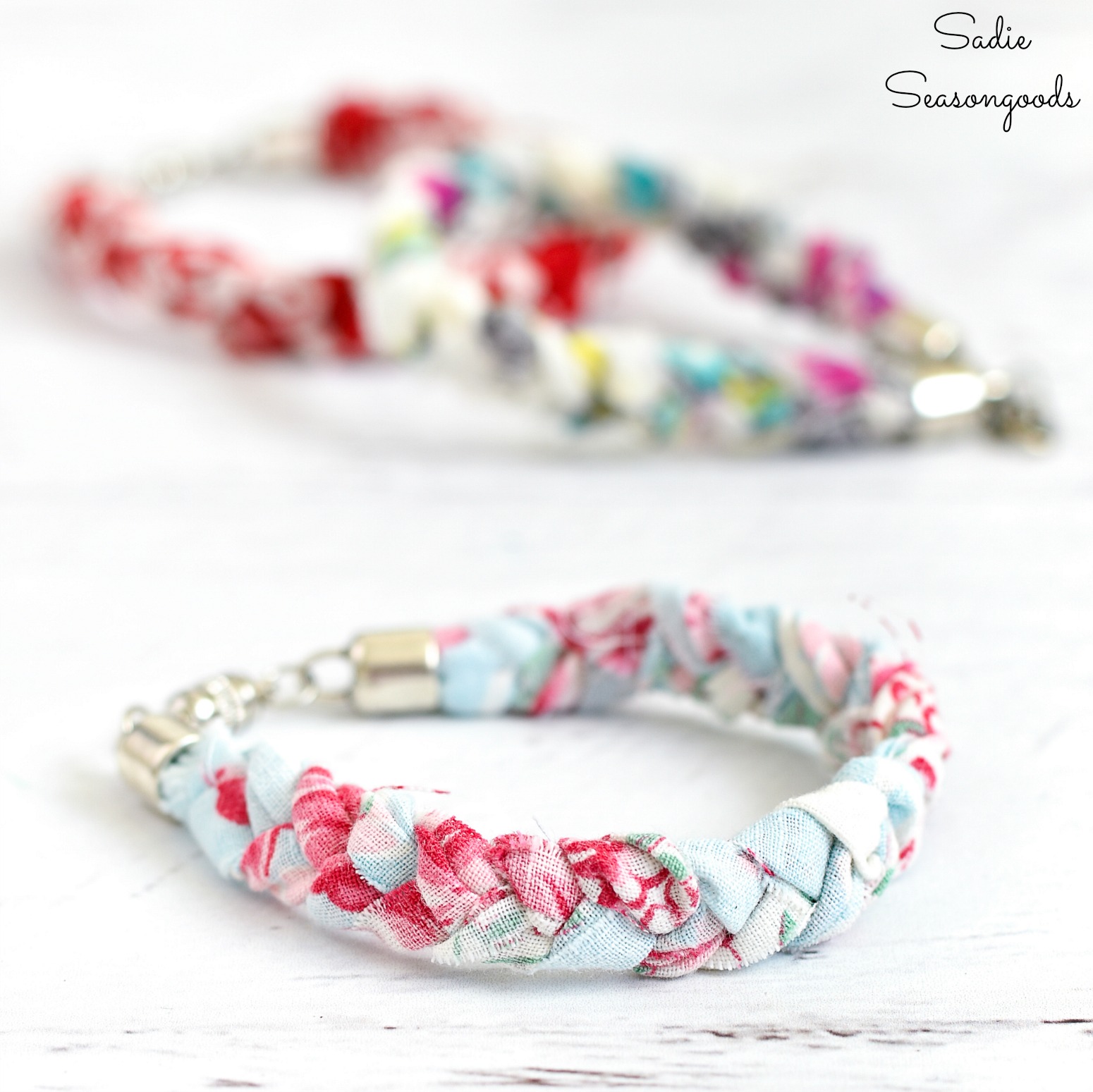 Craft on!
S
Want to be notified when I publish my next upcycling project tutorial?
Subscribe to Blog via Email
Join me on Social Media:



PIN ME!