What to do with old books – upcycle or leave alone? It can be a controversial topic (the repurposing of books) and one I've grappled with myself. I am a casual collector of vintage books, particularly the ones with crumbling leather binding, and I use them around our home for decorative purposes. But other books are considered less "visually valuable", so I'm always interested in finding new upcycling ideas for old books.
This post contains affiliate links for your crafting convenience. As an Amazon Associate, I earn from qualifying purchases.
For instance, these old books will NEVER be upcycled in my home…they are perfect as vintage decor.
Neither will these. Antique books have so much texture and history; even if they're falling apart at the seams, they're ideal as eclectic decor.
But what about old encyclopedias from the thrift store? I upcycled these into fun Halloween magic books or spell books…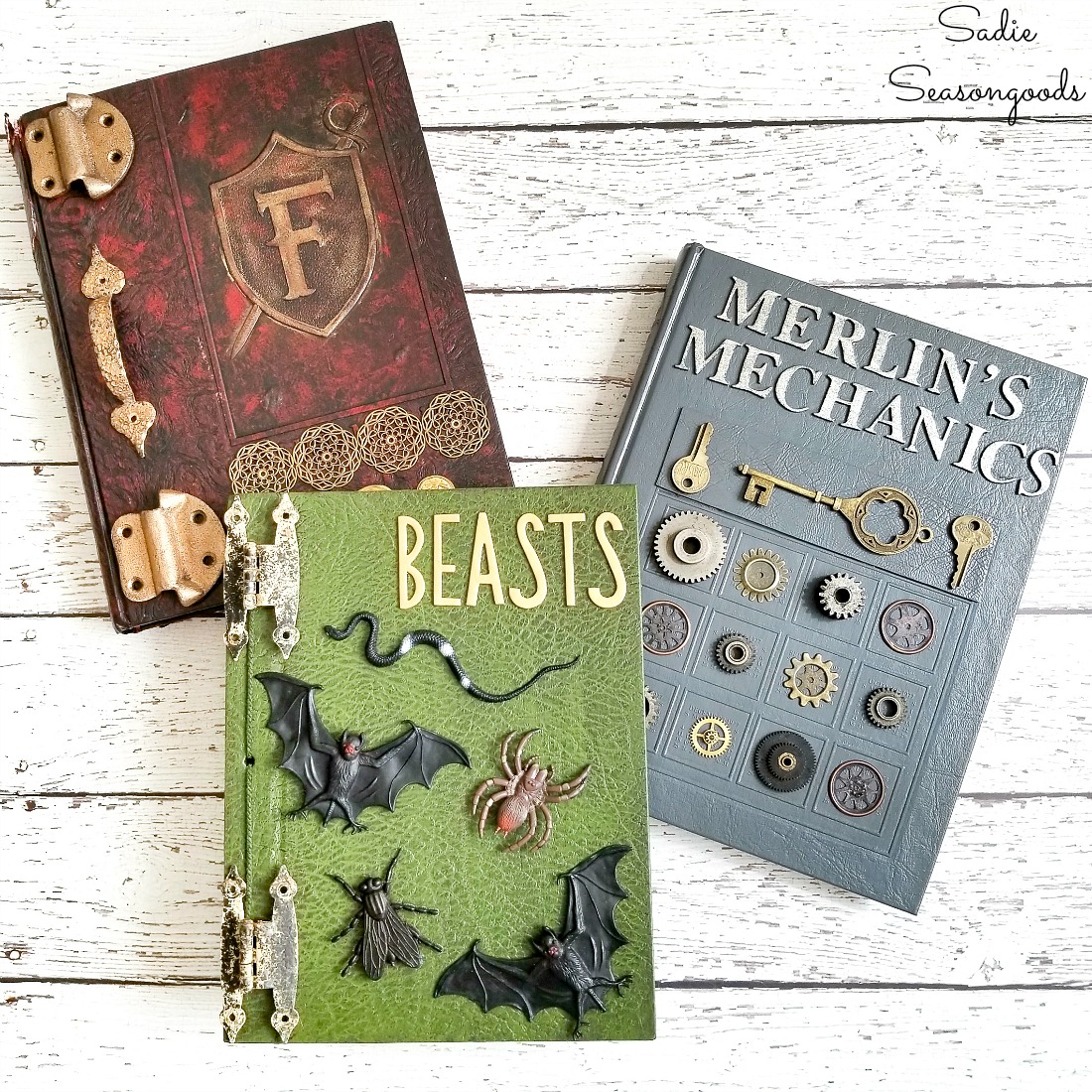 See those vintage books in the photo above? I'll never, ever do a THING to them- that I can promise you. But there are oodles of old books out there that are just waiting to be dusted off and re-imagined into something new.
From trashy romance novels, to mass produced hardcovers from the 1990s, to outdated encyclopedias that make no mention of current day topics, thrift stores are usually overrun with old books.
And if you're interested in discovering new repurposed book projects, then this collection of inspired ideas is just what you've been look for!
Upcycling Ideas for Old Books
You are invited to the Inlinkz link party!
So…what do you think? Is there a repurposed book project in your future?
As for me, I love the book craft project that takes new-ish books and makes them look old with paint…I think that one would be particularly fun to try! And whether you want to repurpose the entire book…just the binding…or just the pages, there are endless upcycling ideas for old books.
And don't forget to check out my first book, too!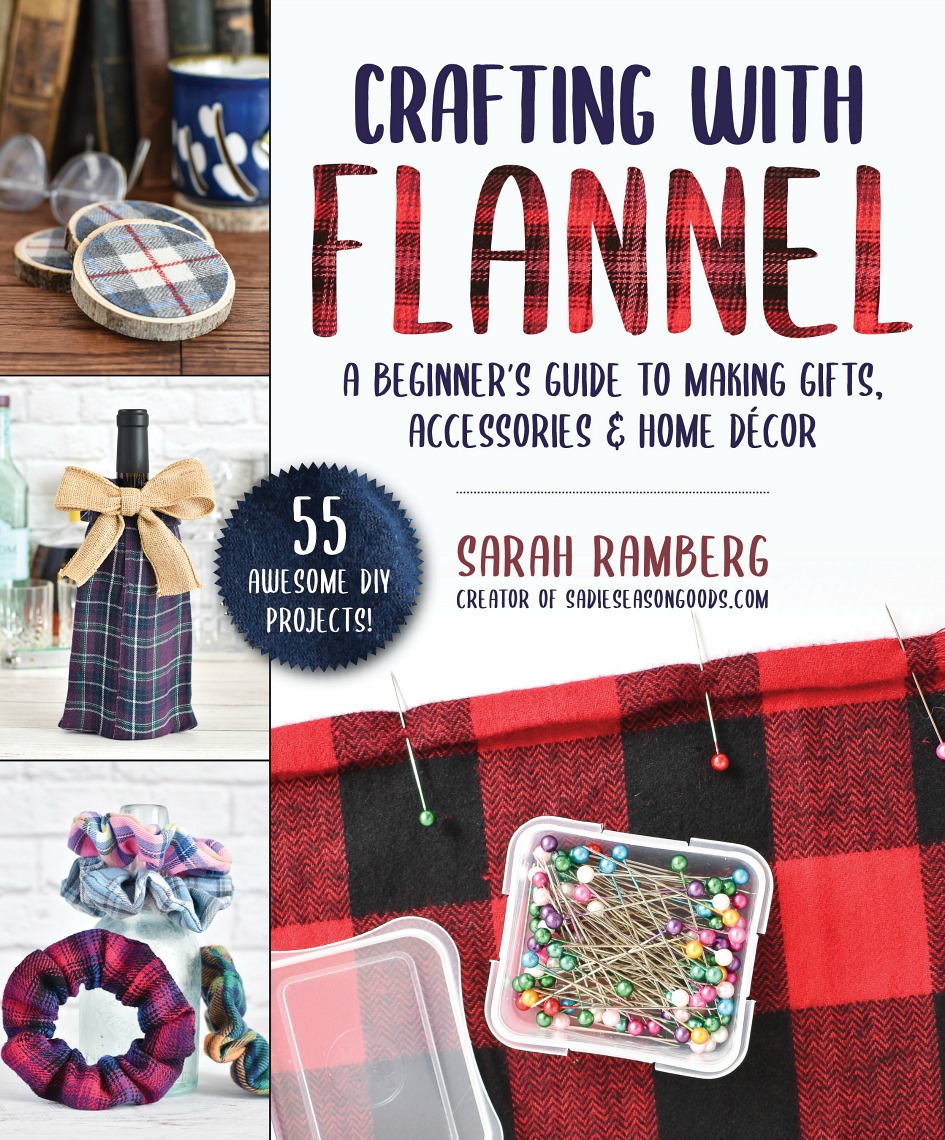 If you enjoyed these upcycling ideas for old books, then you'll love these vintage decor bookends made from architectural salvage!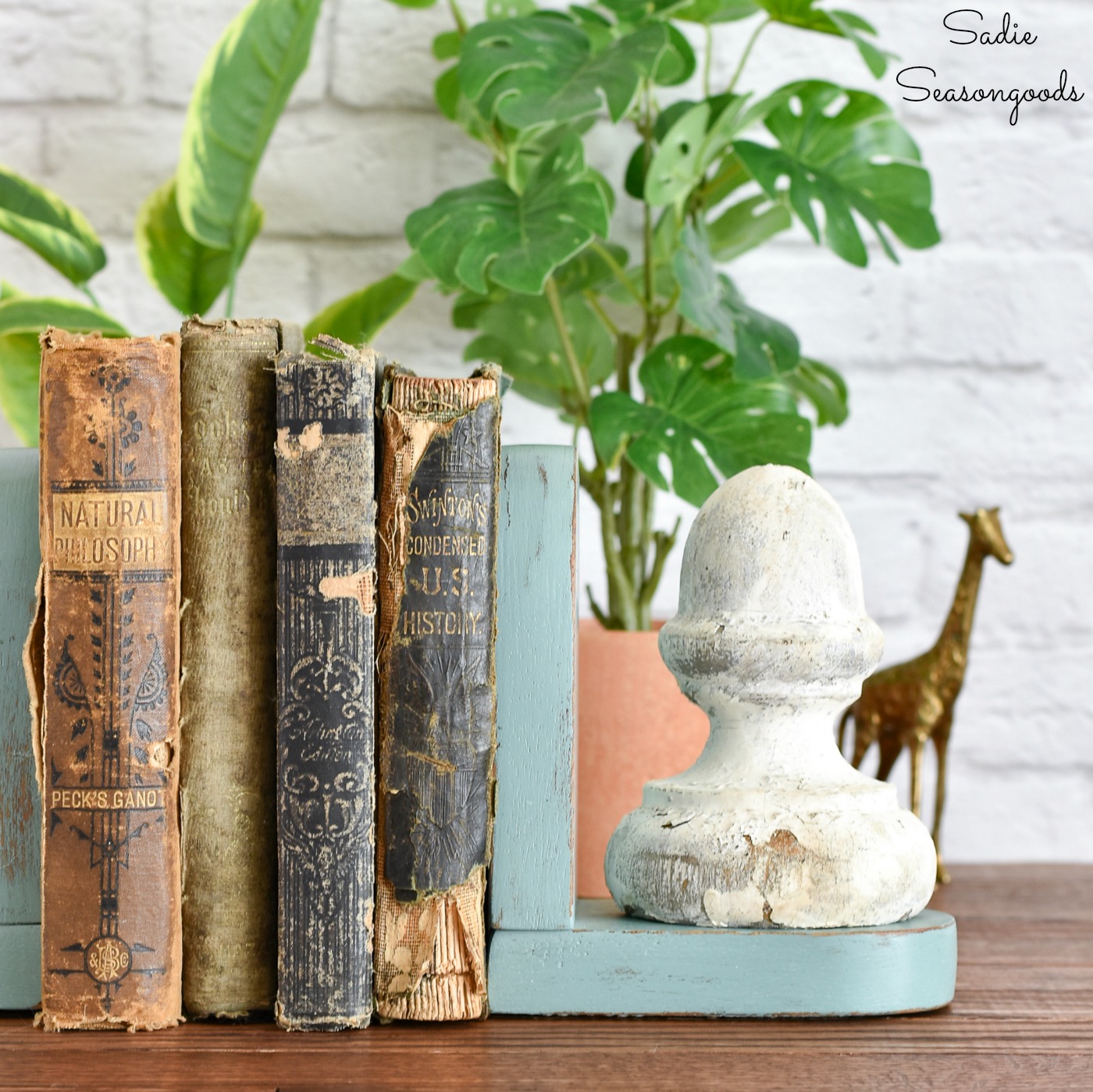 Craft on!
S
Want to be notified when I publish my next upcycling project tutorial?
Subscribe to Blog via Email
Join me on Social Media:

The following are affiliate links for your crafting convenience. As an Amazon Affiliate, I earn from qualifying purchases.