Raise your hand if you had a candle lantern or wooden hurricane lantern like this one in your home? There was a similar one in mine- and in fact, I think my parents still have it! Either way, when I saw this one in a thrift store, I snapped it up for an upcycling idea I had. I wondered if I could repurpose it into a Halloween lantern for light up Halloween decor?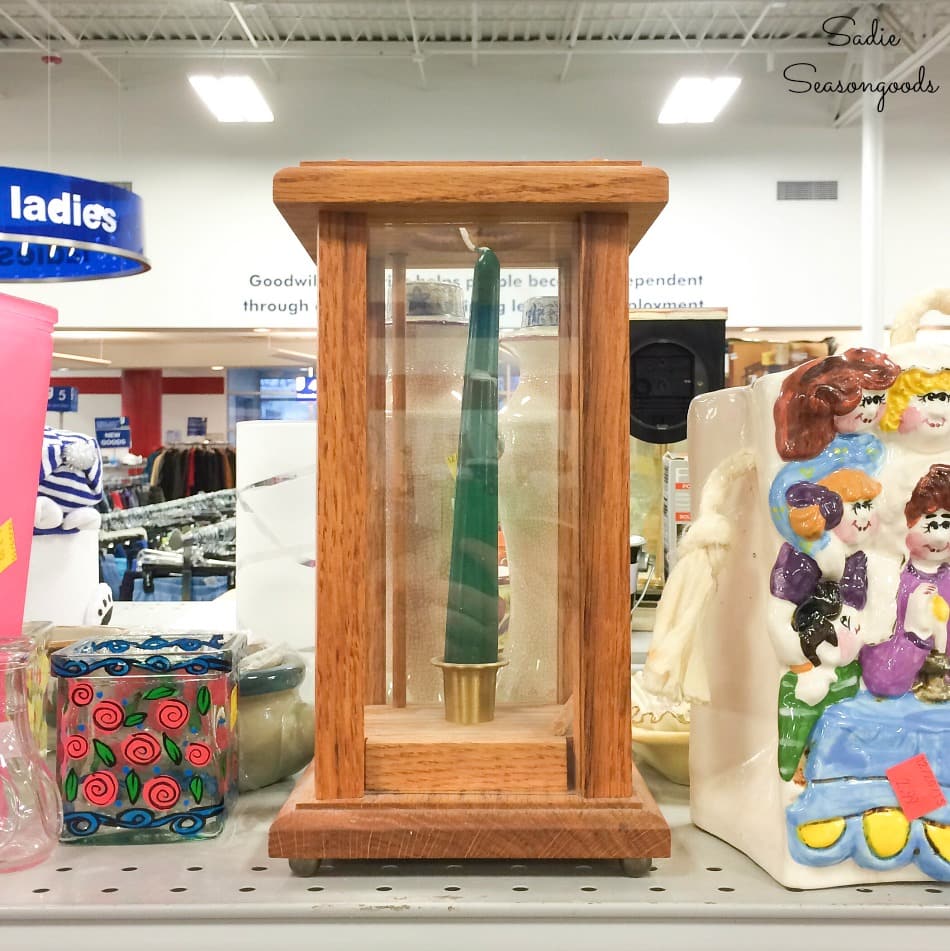 Here's a better view of the candle lantern (sans the candle) once I got it down from the top shelf and home safely.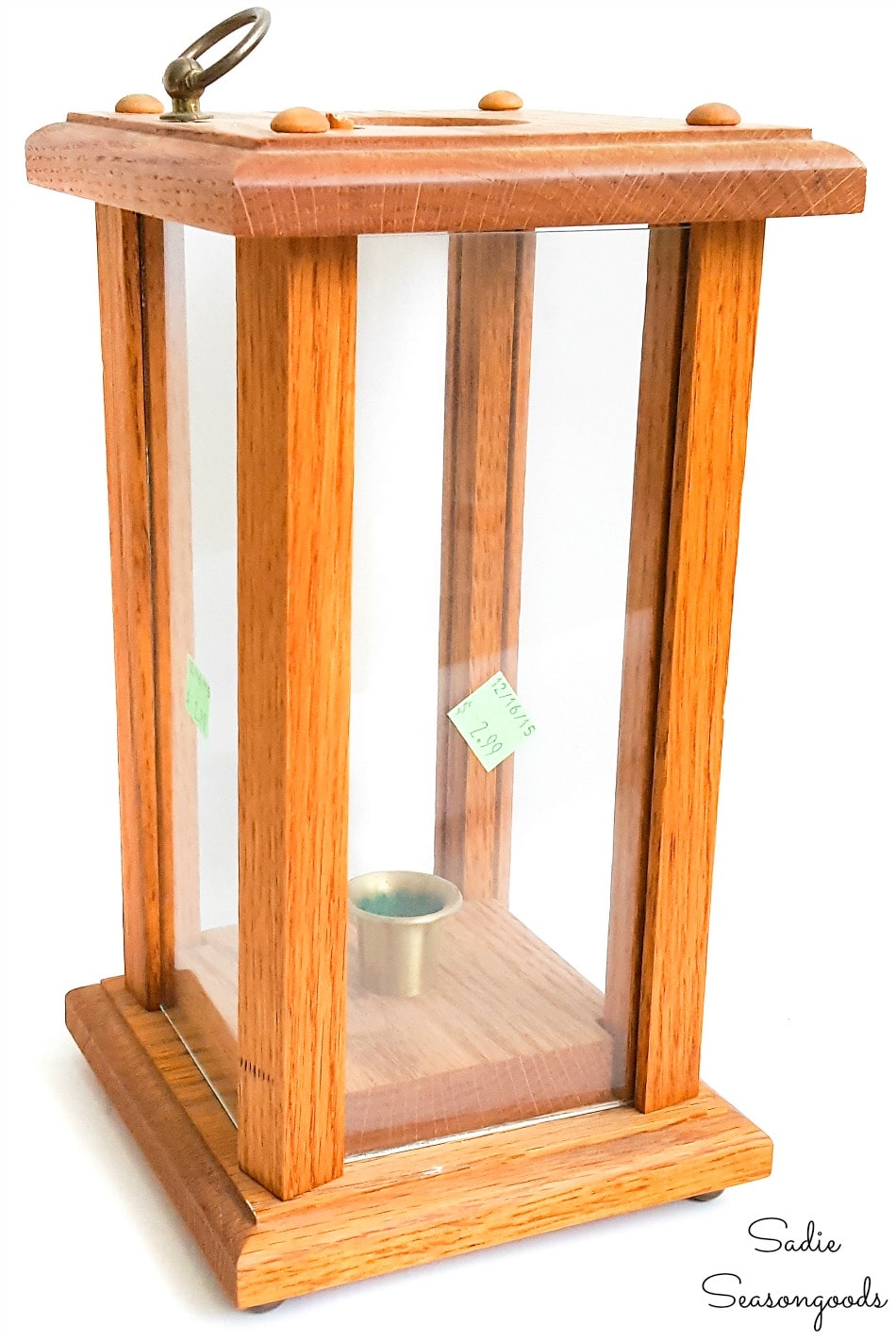 Historically, I've made light-up Halloween decorations using old light fixtures, such as this Halloween moon light.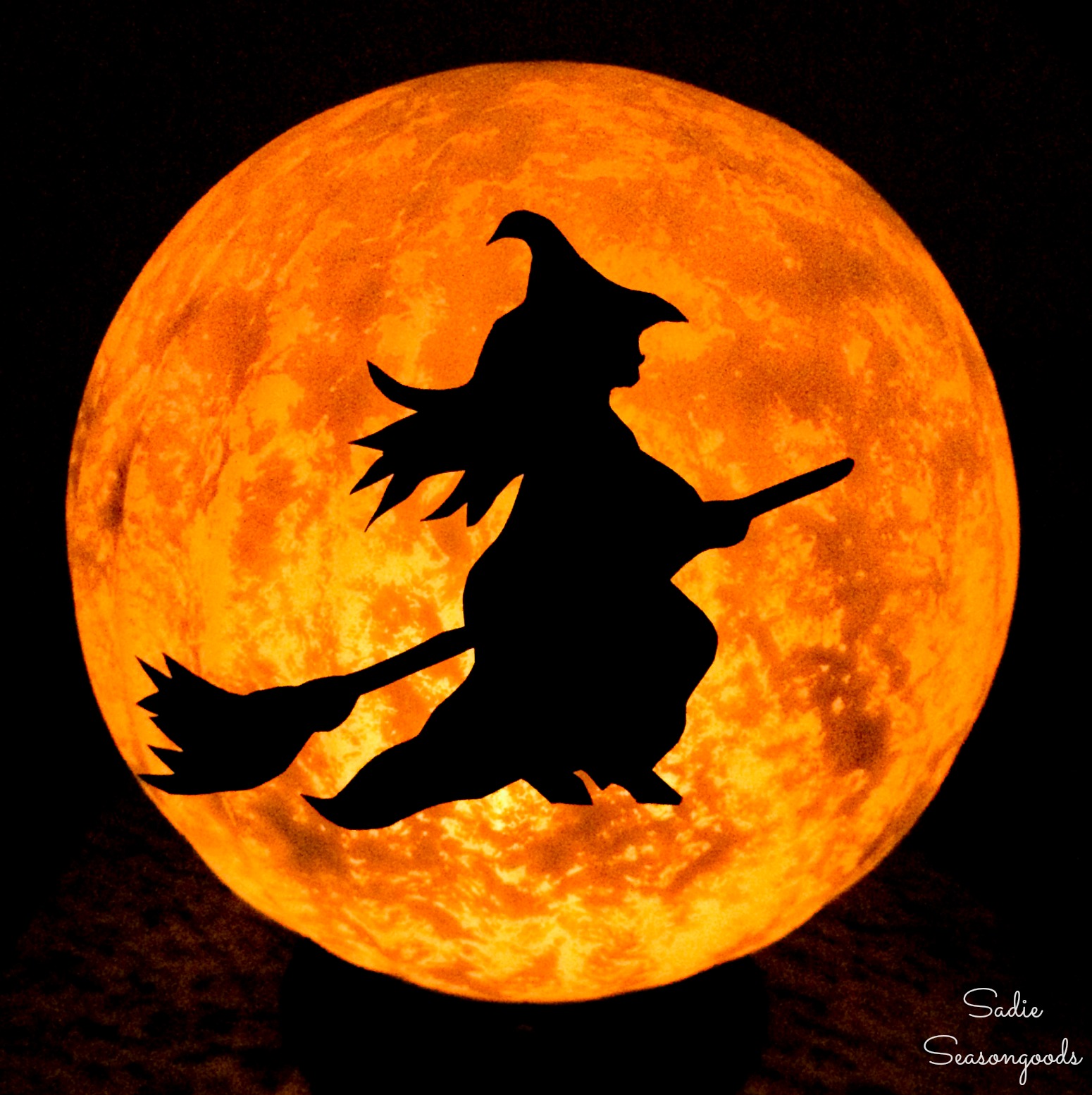 But this time, I decided to make a Halloween lantern using a very unexpected item. Here, allow me to show you what I did…
This post contains affiliate links for your crafting convenience. As an Amazon Affiliate, I earn from qualifying purchases. All blue, bold, and underlined text is a clickable link, either to a product or to a related post.
Transforming a Wooden Hurricane Lantern
First things first, it needed a good cleaning- inside and out. Disassembling it simply required a screw driver for the top.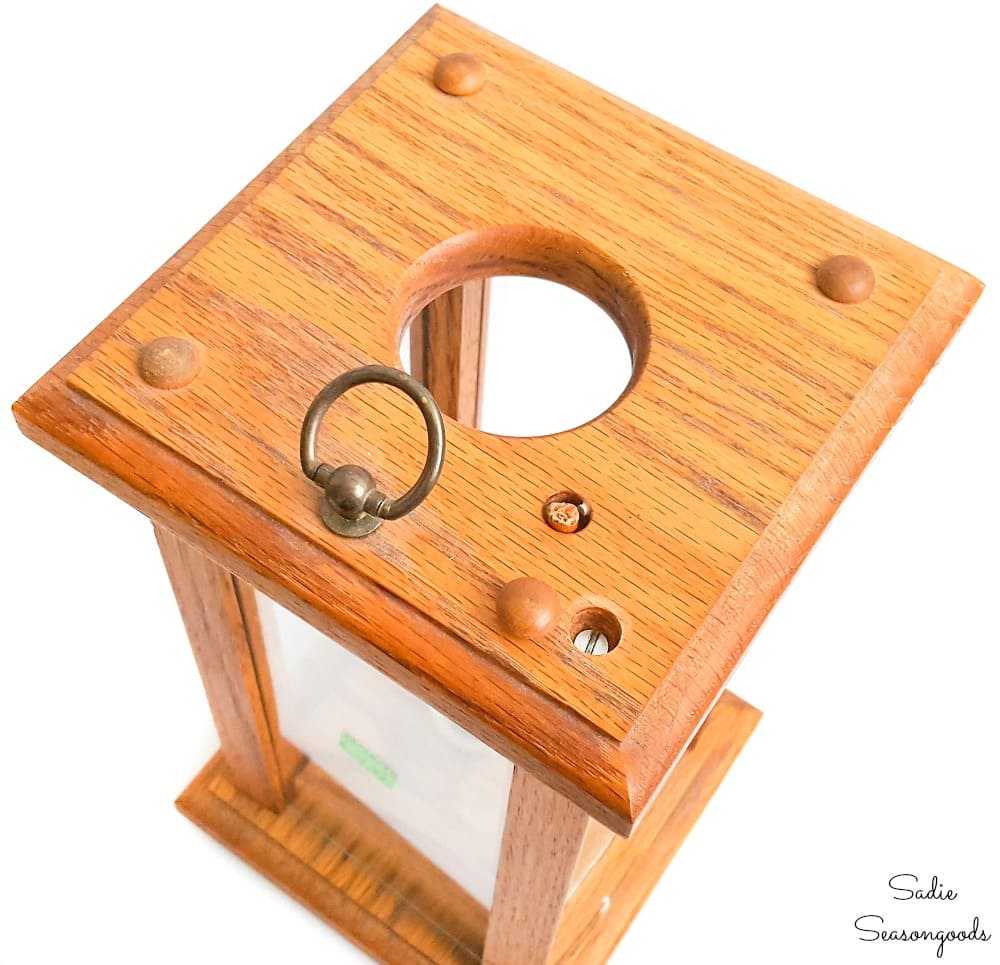 Once it was taken apart, I could wipe down the wood parts and clean off the grime from the glass plates.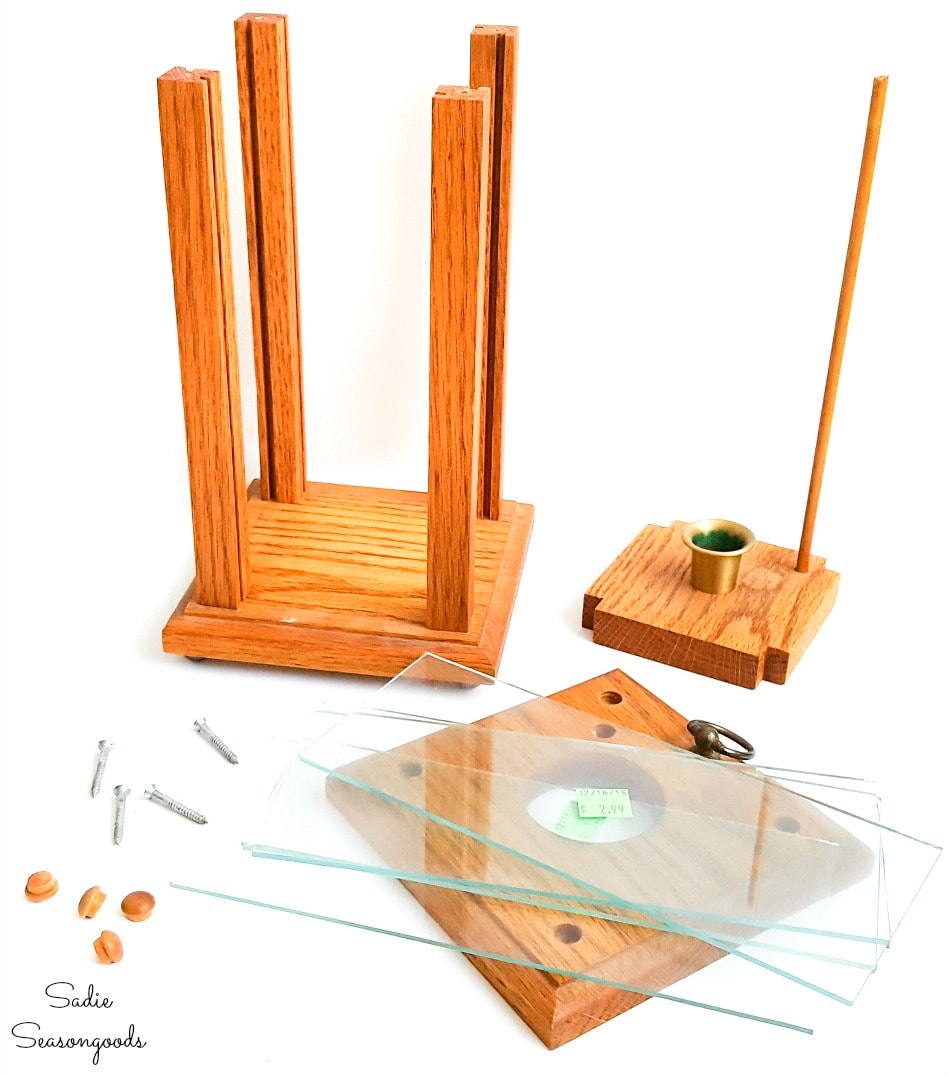 Once everything was wiped down, I spray painted the wooden parts black– it's a Halloween project after all.
Heck, even if it wasn't for Halloween, it looks awfully nice in black- much more stylish.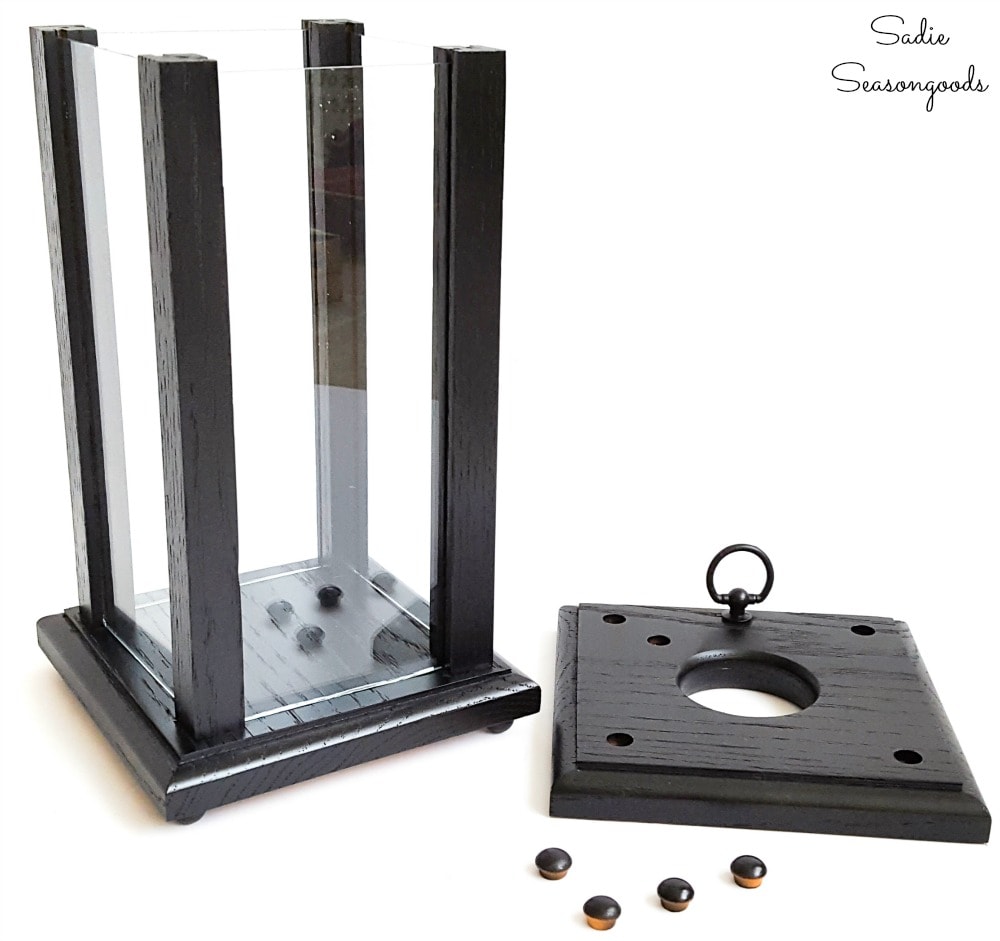 Light Up Halloween Decor with a Halloween Lantern
Next, I needed to work on the actual Halloween aspects of my Halloween lantern. Since I would be adding lights inside, I focused first on a way to hide the lights without blocking them out.
To do that, I cut out rectangles of white parchment paper using the glass panes from the lantern.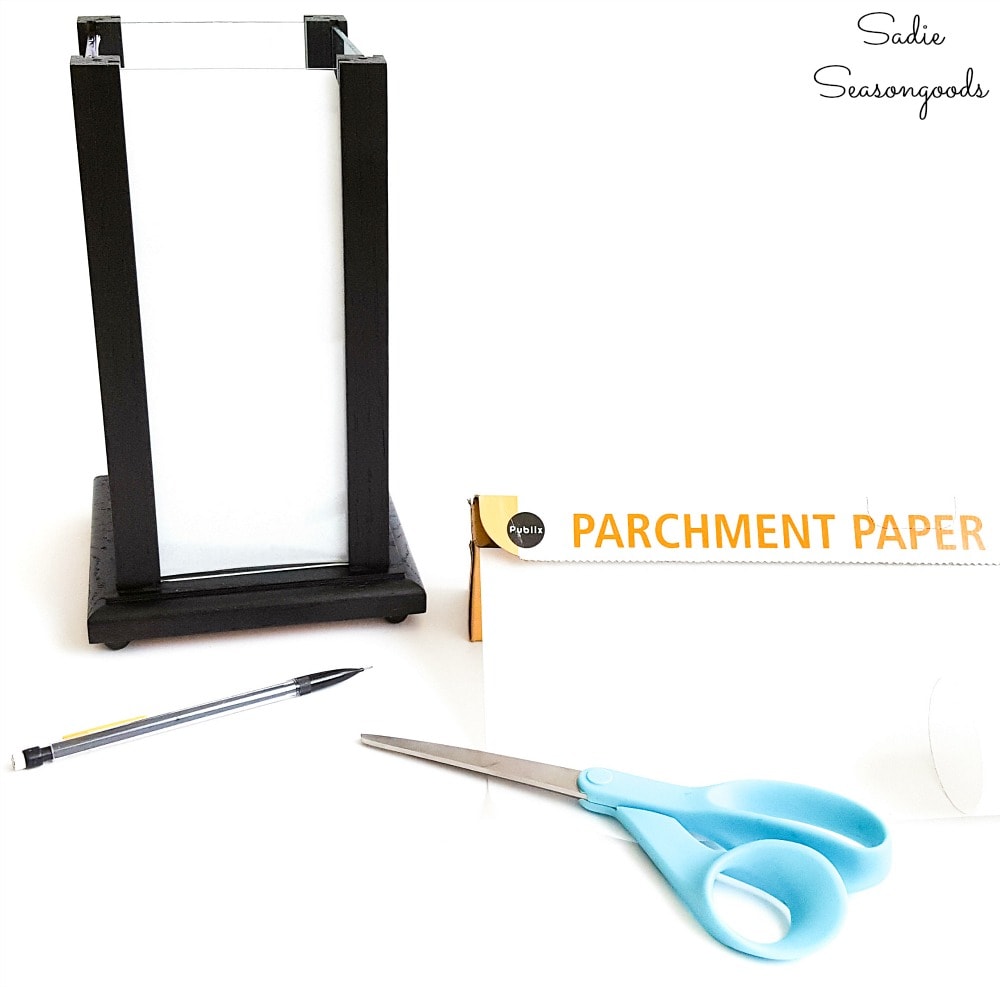 Vellum paper from the scrapbook section at a craft store would work, too.
Now for the the pièce de résistance of this Halloween lantern: Halloween cellophane bags! These are the exact ones I used.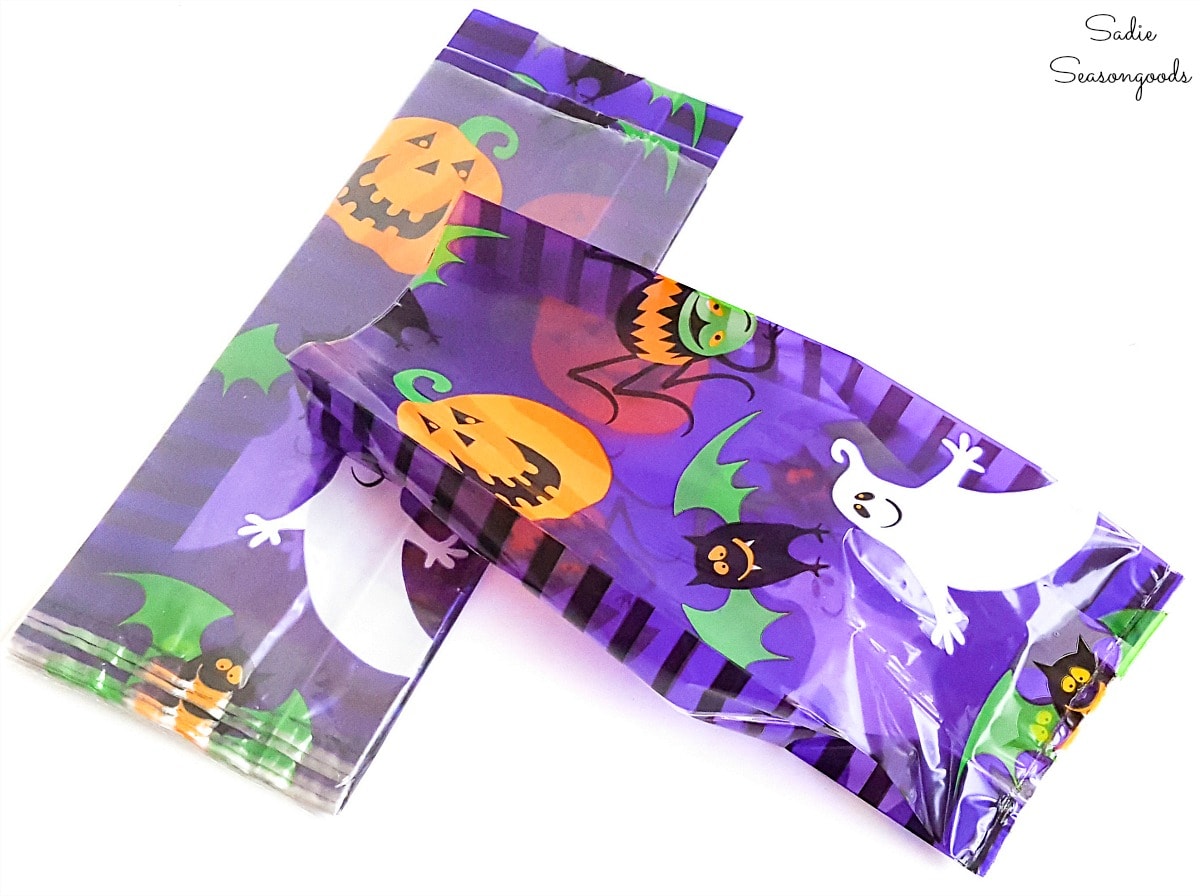 First, I cut the cellophane treat bags down to size, using my cut pieces of parchment paper as templates.
Then, I slid each pair of inserts behind the four glass panes, and was ready to fully re-assemble the Halloween lantern.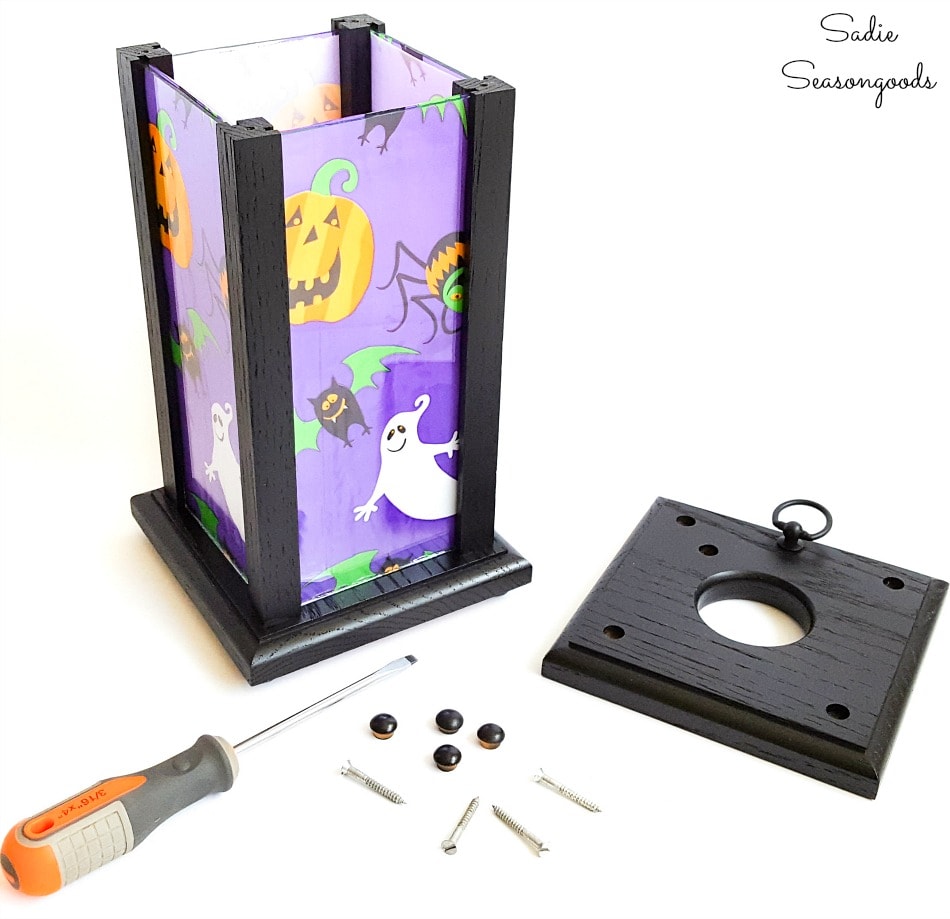 Halloween Lantern from a Wooden Hurricane Lantern
And that was it! My Halloween Lantern turned out cuter than I could have even imagined…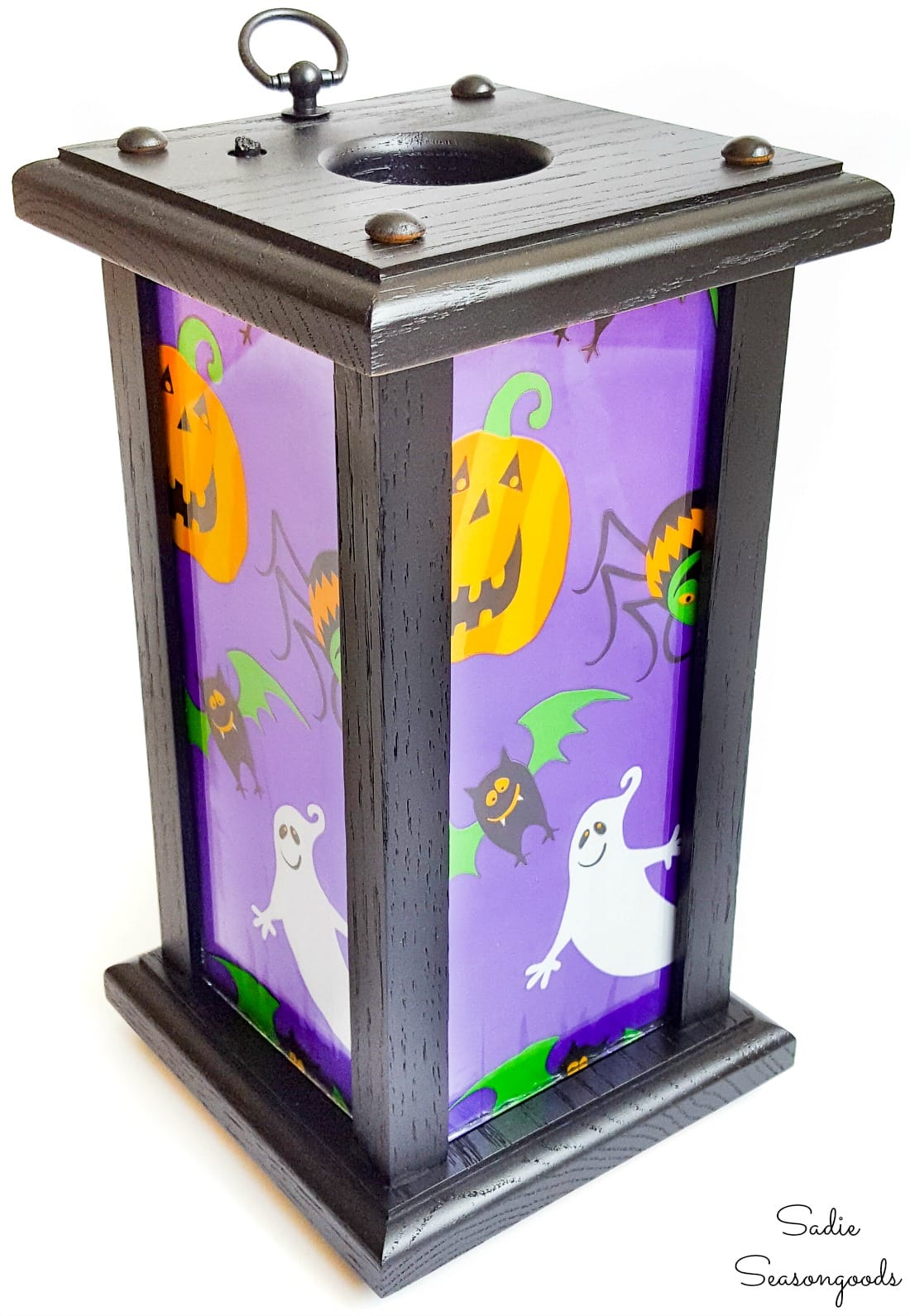 But this was the moment I was waiting for- darkness! I used a battery operated LED light and set it inside my Halloween lantern.
The Halloween goodie bags worked PERFECTLY! And the secret (shhh!) parchment paper allowed the light to be distributed more evenly.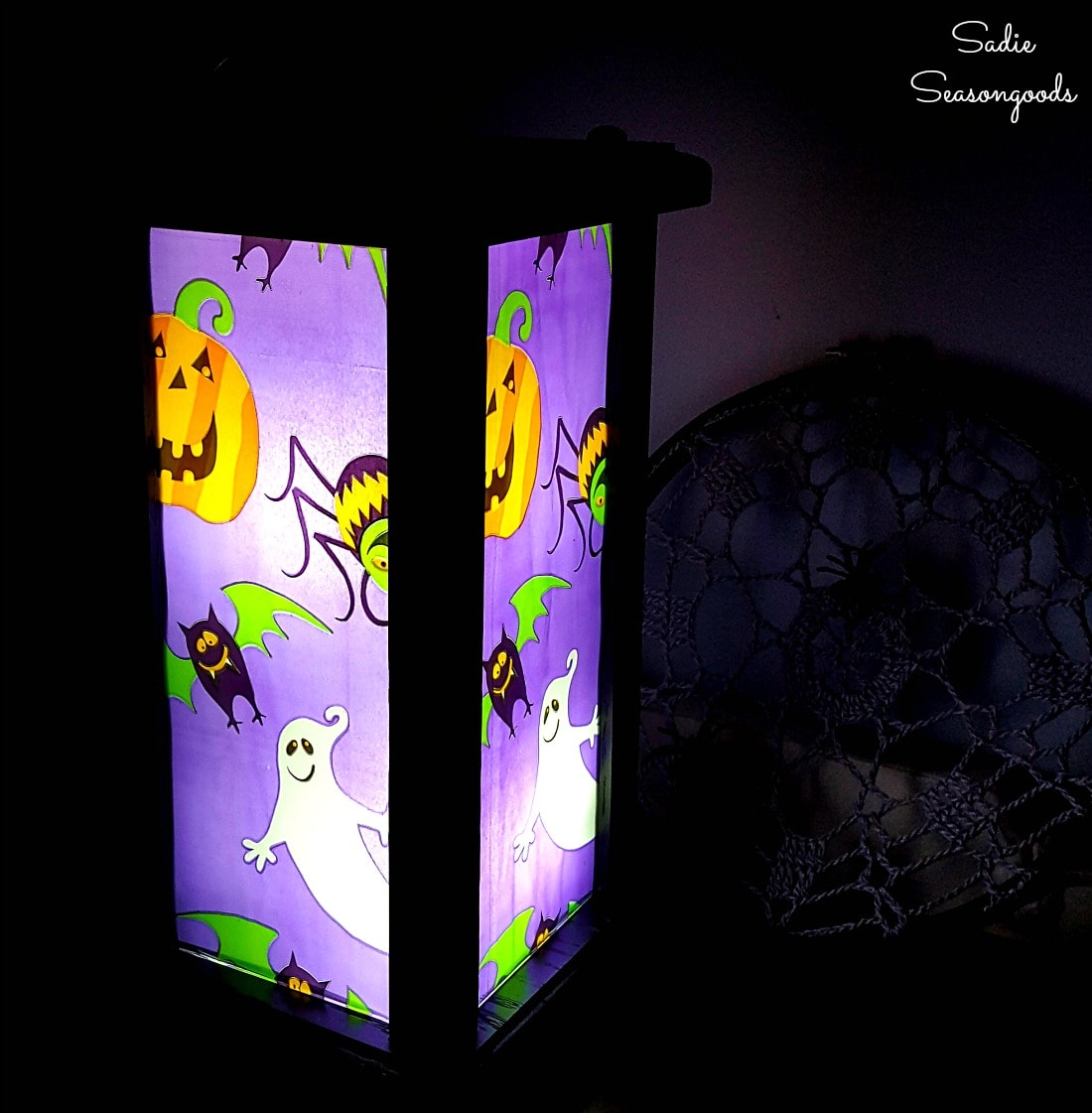 And irony of ironies- if you remove the Halloween cellophane bags but leave the parchment paper, the Halloween lantern just looks like plain black lantern from a trendy home decor store! So, it really is an all-year project, but with a Halloween bonus.
If you enjoyed this upcycling idea for a Halloween lantern, then you may also be interested in these versions of Halloween terrariums, too!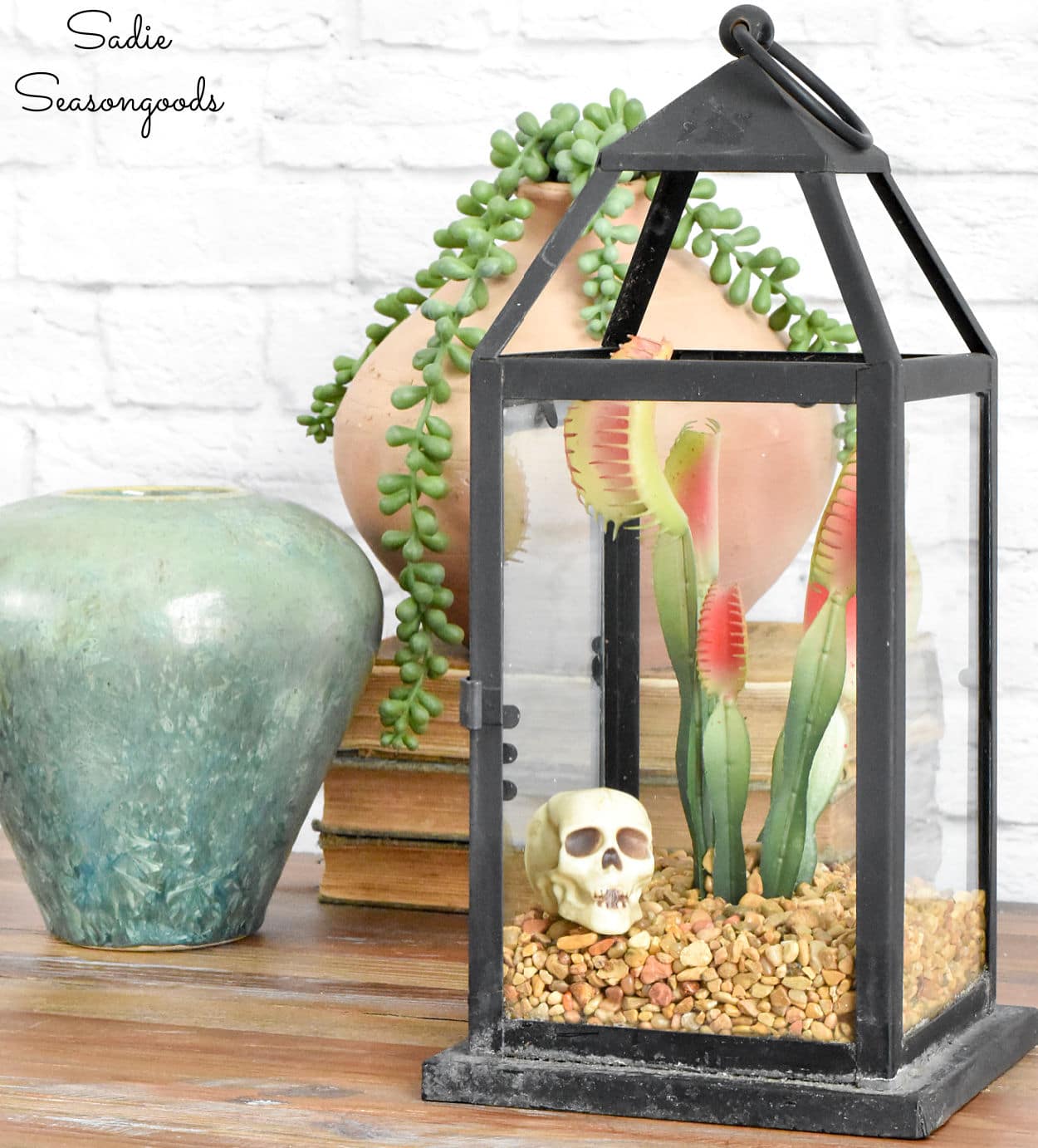 And, check out what I did with these outdoor versions of candle lanterns, too!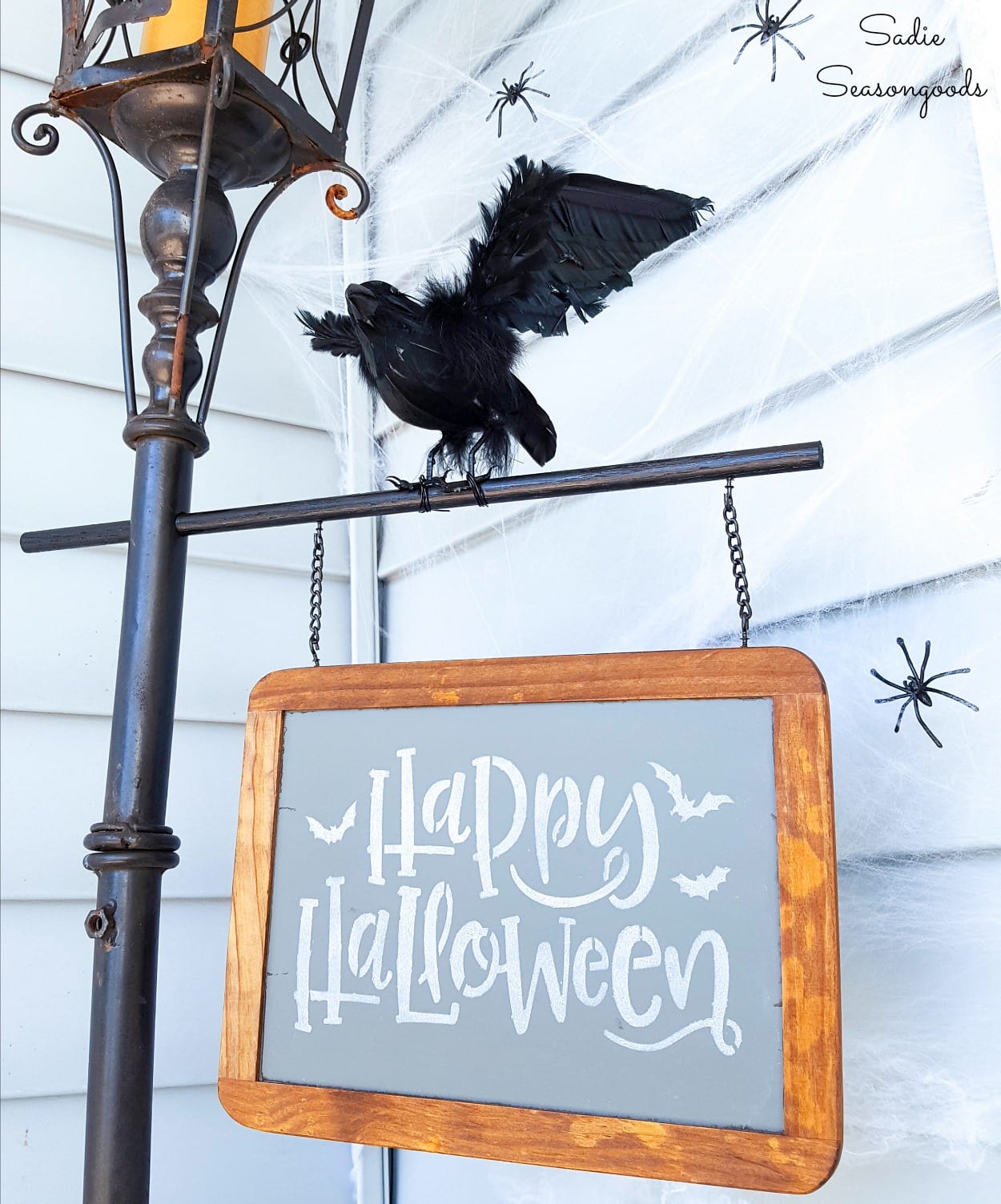 Craft on!
S
Join me on Social Media:

PIN ME!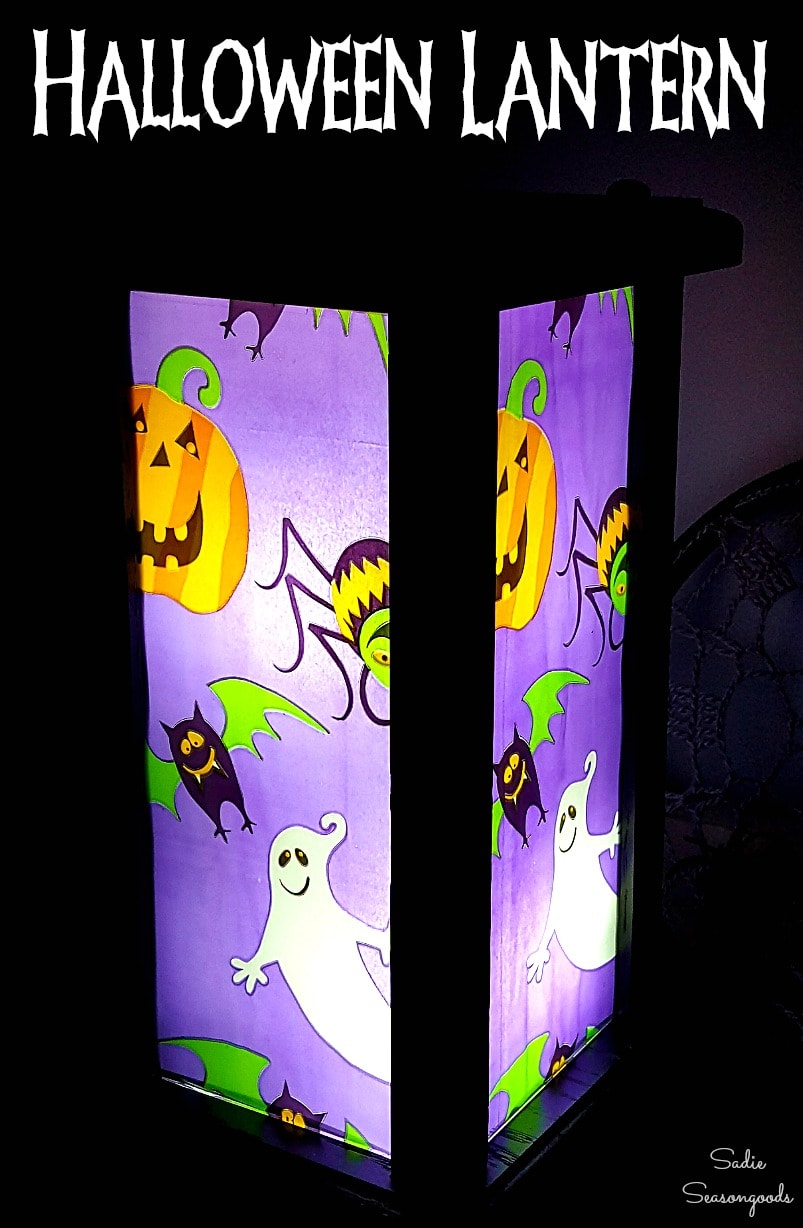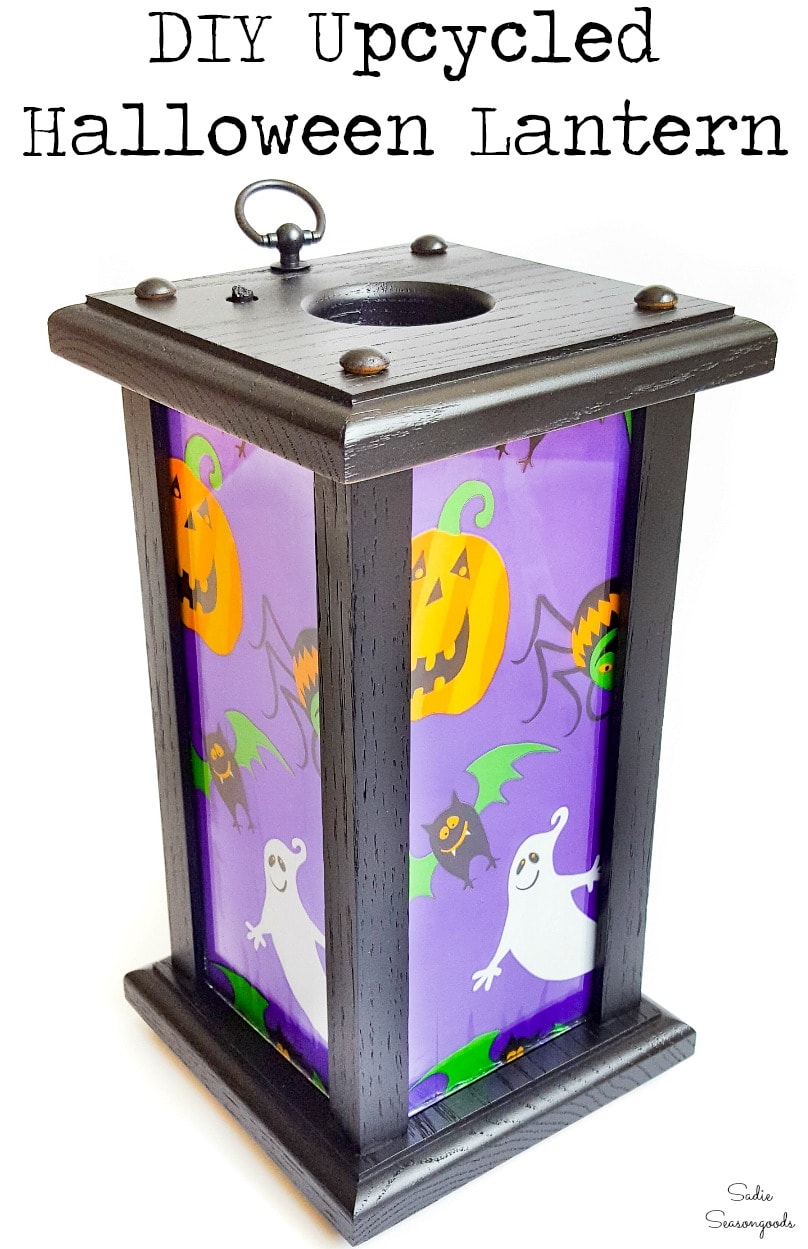 Sarah Ramberg is the owner of Sadie Seasongoods, a website that celebrates all things secondhand. From upcycling ideas and thrifted decor to vintage-centric travel itineraries, Sadie Seasongoods is a one-stop shop for anyone who loves thrifting and approachable repurposing ideas. Sarah is also the author of "Crafting with Flannel" and has been featured in numerous media outlets and magazines.