This multi photo frame was unusual enough to catch my eye at the thrift store. Right off the bat, it reminded me of a vintage pocket watch with its multiple round spots for clock faces. Of course, when the cashier remarked how unique the frame was and I mentioned the pocket watch familiarity that I was feeling, she looked at me like I was crazy. But that's ok- I'm used to that by now. All I knew was that I planned to turn it into steampunk decor!
See what I mean, though? It really does look like a vintage pocket watch. And with a little makeover magic, I could transform it into the industrial wall decor or steampunk wall art that I had in mind.
This post contains affiliate links for your crafting convenience. As an Amazon Affiliate, I earn from qualifying purchases.
Creating a Vintage Pocket Watch for Steampunk Decor
First things first- I had to disassemble the multi photo frame, which was pretty simple and easy.
I unscrewed the top ring, and simply popped out the little frames. They consisted of a brass-tone metal ring, a convex plastic cover, and paper/cardboard backing.
I wiped everything down and gathered some paint. I wanted to use a dark metallic bronze for the wooden frame itself, and an antiqued brass paint to brush on the metal rings.
The metal rings didn't NEED to be painted, but I wanted to brighten them up so that they would pop against the darker wood.
When all the painting was said and done, this is how everything looked. Now I could really transform it into a vintage pocket watch to use as steampunk decor.
Now. To turn it into a vintage pocket watch, I was going to need a bunch of clock faces that were the perfect size. That meant that using the real thing was pretty much out of the question.
So, I turned to the next best thing- a clock face printable!
First, I saved the printable clock faces to my computer before resizing them to fit the frame and adding arrows as "hands" in my photo editing program. Now they were ready to be printed and inserted into the picture frame!
From there, it was just a matter of cutting them out and re-assembling each mini-frame inside the larger multi photo frame.
It's starting to really look like a vintage pocket watch!
Then, I continued working my way around the picture frame with each printable clock face.
Ready to see how my industrial wall decor turned out?
Steampunk Decor and Industrial Wall Decor with a Vintage Pocket Watch
And. That. Was. It! My upcycling idea for steampunk decor was done!
It was almost worth me driving back to that thrift shop to show the cashier. But then she'd REALLY think I was crazy, so I'd better not.
Isn't it so cool? To be be perfectly honest, I don't have a lot of steampunk decor or even industrial decor in our home. But I just had to see if I could make my idea come to life.
If you enjoyed this upcycling idea for a vintage pocket watch, then you'll love this collection of repurposing projects as industrial home decor!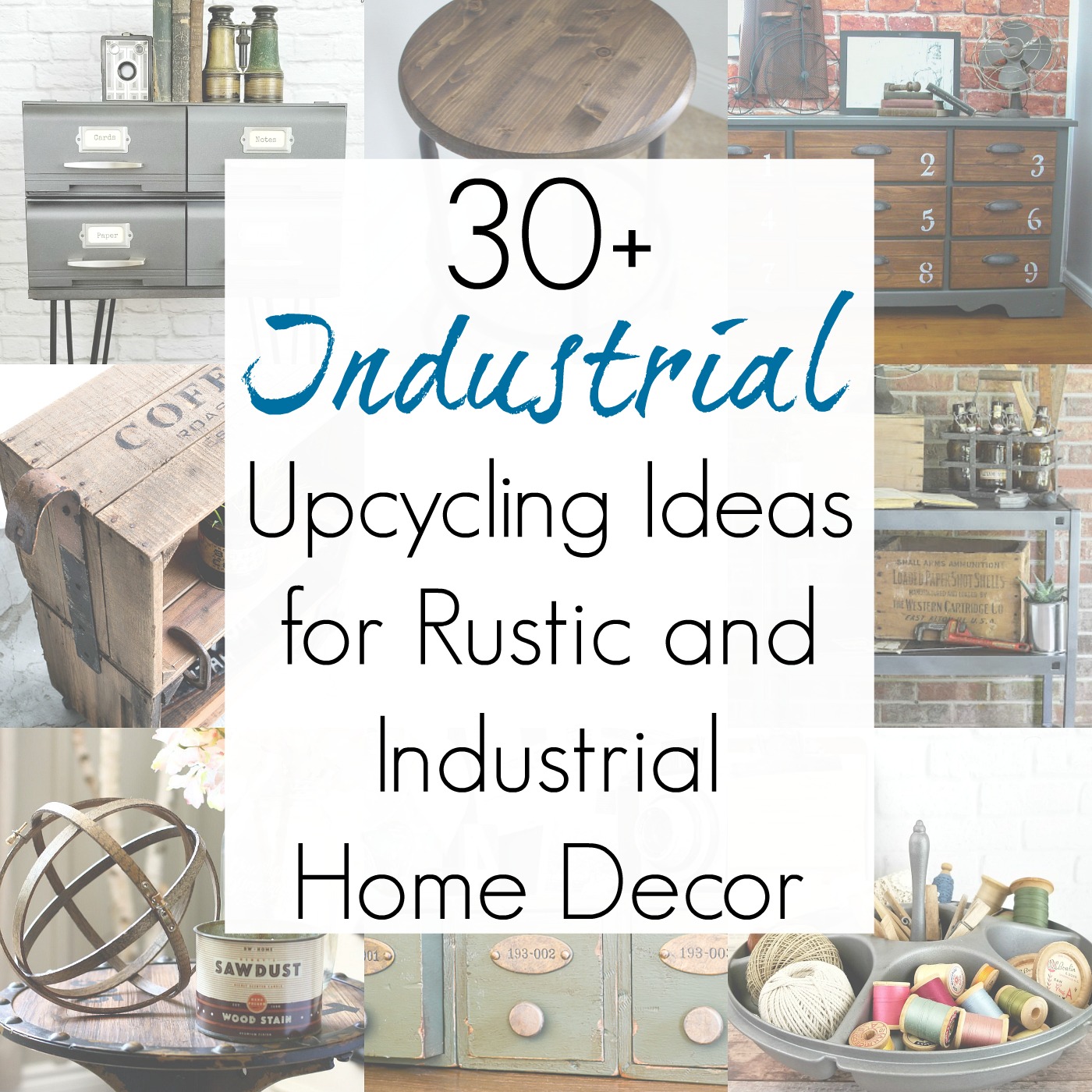 Craft on!
S
Want to be notified when I publish my next upcycling project tutorial?
Subscribe to Blog via Email
Join me on Social Media:



PIN ME!