Once Fall arrives, I can't help but get nostalgic for all things "Back to School". From shopping for new clothes and school supplies, to the sounds of a marching band at a Friday night game. And I REALLY love vintage home decor that is inspired by an old schoolhouse.
Whether you want to refurbish a school desk, or use flash cards as wall decor, or just looking for ways to upcycle and repurpose some old school supplies, there are a TON of ideas out there. Believe it or not, I haven't done many schoolhouse-inspired projects.
But I *did* upcycle some old yearbooks into Halloween spell books, so there's that…
But back to old school supplies! There are loads of ways to upcycle those classroom staples (rulers, film reels, even overhead projectors!). So, I've gathered those upcycling ideas for you in one easy blog post.
I also found some great "Back to School" decorating ideas and vintage home decor that was inspired by vintage school supplies, well. So, I added those into the mix, too…because why not? Either way, I think you'll be inspired to create your own version of vintage school decor!
******
30+ Upcycling Ideas for School Supplies as Vintage Home Decor
You are invited to the Inlinkz link party!
******
What a fun trip down memory lane, right? So which one is your favorite?? Cheers to all the teachers out there for doing a job I could never do- both of my parents are retired teachers!
And cheers to my fellow junkers and pickers who are forever on the hunt for the perfect treasure… everyone gets an A+ and a gold star today.
If you enjoyed these upcycling ideas for school supplies, then you will also love this book decor that use old Reader's Digest Books from the thrift store!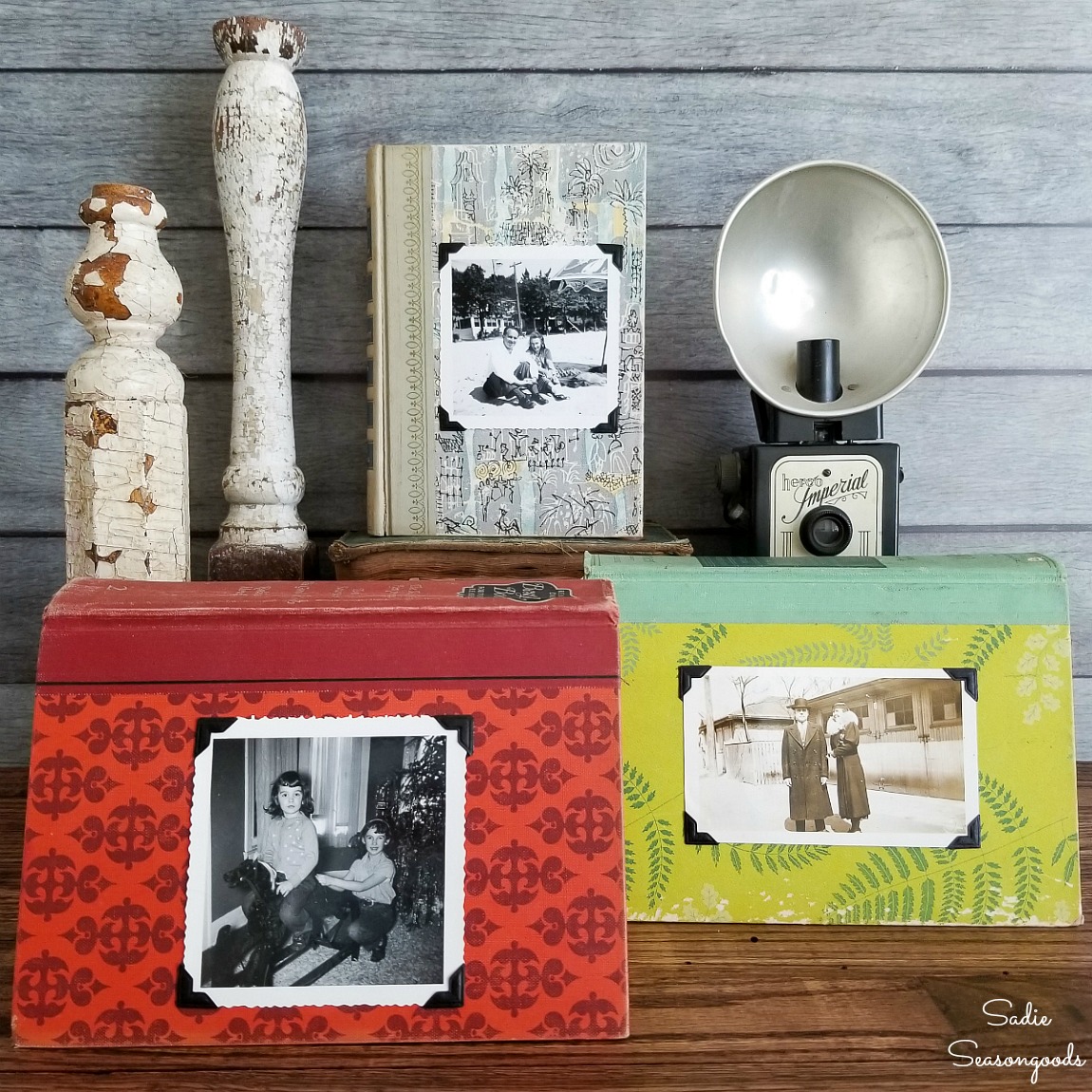 Craft on!
S
Want to be notified when I publish my next upcycling project tutorial?
Subscribe to Blog via Email
Join me on Social Media: